#1
16 years ago
Paris Hilton or Nicole Richie? hmm... difficult choice I would go with Nicole though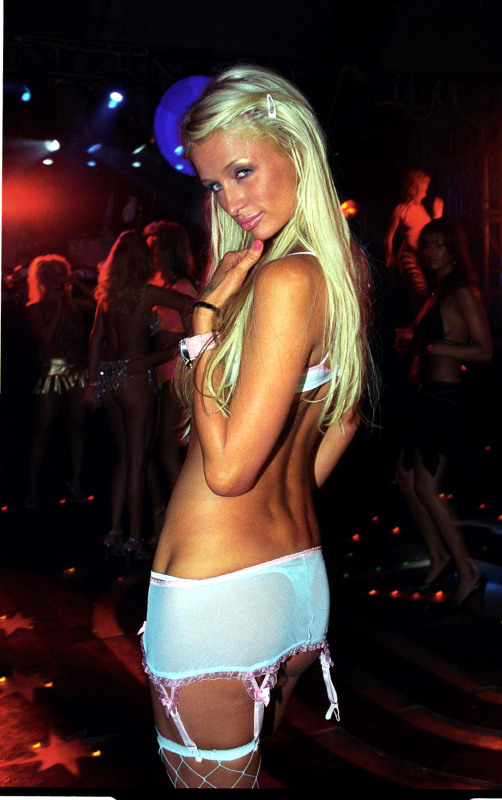 ---
#2
16 years ago
Not sure...even though I dont like either too much, I would go with paris..for some reason..which i dont know... I just dont understand why she is so dang skinny...its kind of scary :/. BTW : Maybe a dumb question, but on the last picture, what is that big dip on her left hip?...o_O
---
#3
16 years ago
eythorb
Lucky Camel
---
#4
16 years ago
thats like musilm animal pron
---
2nd February 2003
0 Uploads
#5
16 years ago
Neither :thumbsdown:
lol :cheers:
---
#7
16 years ago
Both yucky, but Id go for Nicole
---
15th August 2003
0 Uploads
#8
16 years ago
I think both are nasty and ugly. Paris' sister looks a lot better than her. Just b/c paris is a whore and got online with a sex tape she got famous. I hate that, it's so freakin dumb. She got her own show for crying out loud. DUMB. She's ugly, just look at her face not her body, she's nasty, so is nicole. If she didn't make that sex tape, she would still just be a rich girl that no one talks about at all.
---
#9
16 years ago
Her face (paris) looks really fugly. yuk
---
Mihail
Advanced Member
President of Novistrana
50 XP
19th January 2003
0 Uploads
#10
16 years ago
I don't like either, but paris if anything, nicole is rather ugly
---