#1
12 years ago
Hello there...
Recently I attempted to upgrade to 1.5.05 of Clear Sky, only to find my FPS dropped horrible after the patch was applied. Unable to find the source after a few mins of tinkering, I uninstalled the game and re-installed to patch 1.5.04. I've been playing the game just fine until I wanted to leave Cordon. Then every time I attempted to transition to another map, the game would CTD at the end of the loading sequence.
So I once again upgraded to 1.5.05 and loaded up the game. It had reset all the graphical settings to default and before fiddling with the settings, I decided to load up a game to see if the crash problem was still there. When I loaded, the game was running nice and smooth and the crash problem dissappeared to my delight.
So I exited and reset my settings to what I had them at before, reloaded the game and then my FPS dropped horribly to 5-10 FPS. I spent a good hour or so tinkering with all the advanced GFX settings to try and find what was causing the problem. Eventually I found the culprit.
It seems setting it to the full Enhanced Dynamic DirectX 10 in the Basic GFX menu killed the FPS. I was a bit annoyed but settled for sticking with DX9 settings.
However this isn't working properly either. While I now have normal FPS, the lighting is all wrong, everything seems darker, as if the sun is not properly projecting its light. The biggest issue however seems to be a very large box shadow a few metres in all directions around my character. This shadow moves with me wherever I move, as if a cloud is passing over the sun creating a shadow, only faster and... box shaped =P
I was wondering if anyone else has experienced similar issues and if there is perhaps a workaround to the crash issue of 1.5.04. Otherwise I fear I may be waiting until 1.5.06 =(
Specs of my setup below:
Q6600 2.4GHz Processor 4GB DDR800 RAM X-Fi Sound Card (latest driver set) GTX 280 670MHz GFX Card (latest drivers 25th Sept) Running Vista-64 Ultimate with Service Pack 1
Any help apprciated!
---
#2
12 years ago
Yes I had the same problem with the stupid box shadow that follows you everywhere. I changed my dynamic lighting to (objects dynamic lighting) and it went away but it doesn't look as good.
And as for the darkness it seems that anything but max lighting settings leaves the game "dull" but there are also plenty of mods that address dull lighting problems, like this one
URL:Better Lighting with no FPS hit, Stalker Downloads, Stalker Singleplayer
and as for your trying to leave cordon I've never had that problem but I've herd of some that have and they say that turning off mods if your using them and returning the fsgame.ltx back to how it was but I'm not sure about that.
hope I've been of help
---
#3
12 years ago
Not to knit pick but isnt that for SoC? Can anyone confirm its compatible?
---
#5
12 years ago
hummm thats not fixing the problem ether? i tryed it got the same issues tinted sky and land that follows you ...games crashing alot with the new patch with no error report? and my game settings over ride my desktop settings when it crashed back to the desktop?
---
#6
12 years ago
1.5.04 saves will not work with 1.5.05. I assume you are starting a new game?
Lower the sun shafts slider to low. In a high/medium/low comparison, there is almost no visible difference, but low should provide slightly better performance. I'm in the process of reinstalling vista so I can't confirm it myself. Take a look at the clear sky tweak guides site.
---
#8
12 years ago
I think I've found a solution to the box shadow and dullness
this involves editing some hidden settings in the user.ltx you can find it in C:\Documents and settings\All users\Shared Documents\STALKER-STCS\
Be sure to make a backup before editing
just open the user.ltx with notepad and scroll down till you find:
r2_sun_depth_near_bias -0.00004
change it to
r2_sun_depth_near_bias 0.
That should fix the box shadow indefinitely regardless of your settings
To fix the dullness find the following lines
r2_tonemap off r2_tonemap_middlegray 0.25
and change them to
r2_tonemap on r2_tonemap_middlegray 0.95 <--- you can adjust this setting if you want to make it brighter
If you have a problem or it dose not work try deleting/Renaming your user.ltx and starting the game it will make a brand new user.ltx and and then retry the above
This worked perfectly on my PC I even made screen shots
Before........................................................... After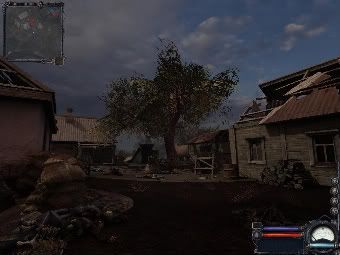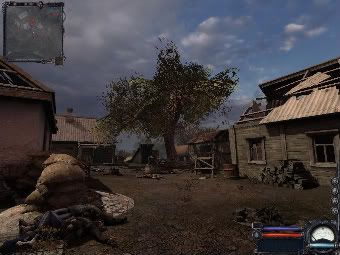 please let me know it this worked for you as well
---
#9
12 years ago
Running with DX10 4AA 4AF (4870). In my game I have r2_tonemap_middlegray 1.2 and it looks good to me. The r2_sun_depth_near_bias was automatically set (patch 1.05) to 0.00001 and I have never encountered the shadow box in CS, so 0 is probably just as good.
---
#10
12 years ago
Hello again,
Thank you Nemesis for the reply - the ini editing method you described has worked in removing the shadow box. However, the graphics within the shadow box are now working, everything that was outside the shadow boxes area isn't quite working properly. Examples of what I mean are below: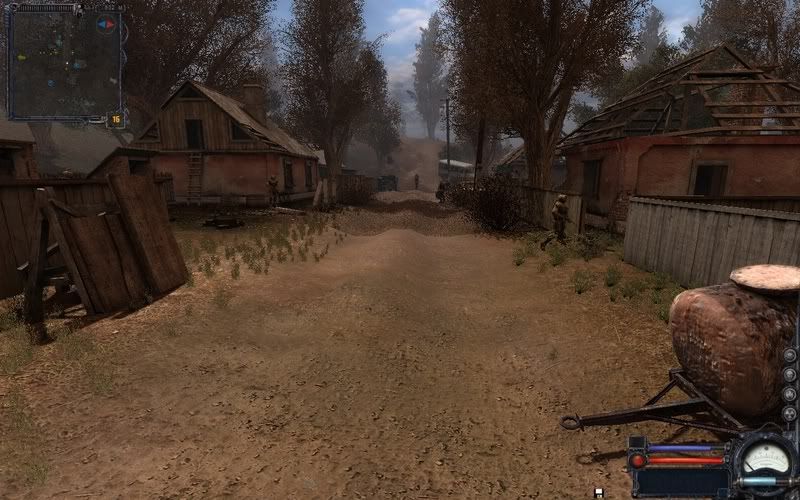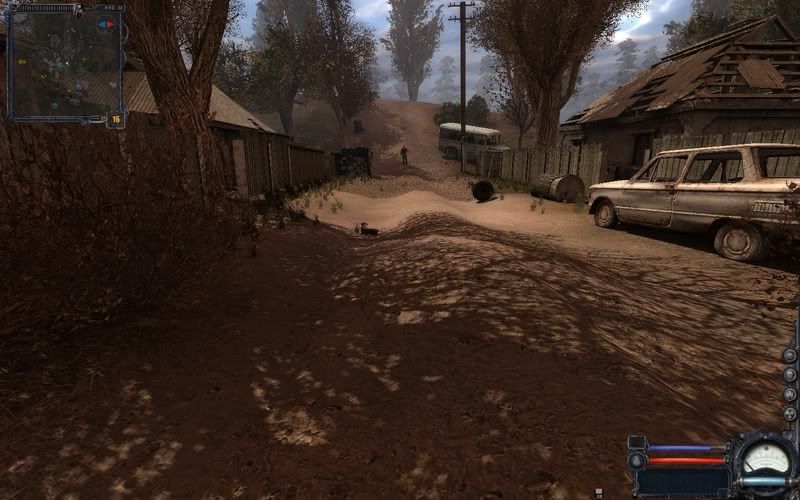 ---