Sovereign002
VIP Member
Adeptus Moderatus We purge with chain and bolter
105,915 XP
#1
14 years ago
I had to reinstall SOF2 (along with many other progs) recently. However, during the installation at about 75% complete, the installation program crashed. I tried again several times and had exactly the same problem. I know this much: 1. On CD 2, there is a corrupt file in the texture0.pk3 file. I found this by unzipping the whole file to my HD with winzip and reading the error report that followed. 2. I've had SOF2 installed previously with no problems and so it must be a scratch on the CD that's caused the corrupt file. Obviously, i've already tried cleaning it with no success. So far i've tried unzipping and rezipping the texture0.pk3 (minus the corrupt file) and then copying textures0.pk3 from my HD and all the other pk3 files from CD2 to the base folder. The textures from the other pk3 files all show up, but non of those from textures0.pk3 show. I just get white boxes on grey. I figured that either i zipped textures0.pk3 incorectly or there is some file that i need to edit due to the missing texture. If anyone can offer a solution or some guidance i'd be very greatful. I'm really missing my daily RMG CTF fix.
---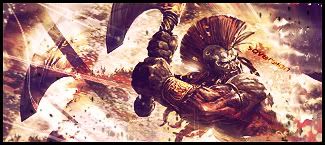 8th August 2003
0 Uploads
#2
14 years ago
Hmm did you try to manual copy texture0.pk3 and the other .pk3's from the cd into the correct folder?
If nothing works just borrow someone else his sof2 CD 2.
---
Sovereign002
VIP Member
Adeptus Moderatus We purge with chain and bolter
105,915 XP
#3
14 years ago
I'm fairly sure i copied them to the correct folder (c:\...sof2\base). I noted where the pk3 files were copied to during installation, unzipped textures0.pk3 from CD2 to a different folder on my HD, deleted the corrupted file, rezipped the pk3 and sent to the base folder overwriting the original and corrupted textures0.pk3, finally i copied the other pk3 files from CD2 to the base folder overwriting those that were copied during installation.
Unfortunately i don't know anyone else who owns sof2.
---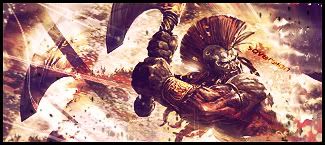 #4
14 years ago
If all else fails, you'll just have to get a new copy of it.
Sucks I know, but it's only 20 bucks, so not too bad.
---
#5
14 years ago
I wouldn't mess around with any of the .pk3' s from the disk, you'll just get kicked via PB - if you manage to get online - for edited files, as people have been able to edit the files to add hacks. It has been said before several times on these forums that a corrupt textures0.pk3 is caused by a dodgy install, or dirty discs - you say you've cleaned yours so thats one solution down.
Like .:FL!P:. said, it'd be easier if you just went and got another copy of the game :nodding:
---