#1
8 years ago
What do you get when you load a 56000+ poly model into milkshape and try to rebuild it with an aim to get a result of only 10000??
A bit of a failure thats what.
Anyway, I decided to have a go at SGA's Atlantis model which was released a while ago on SFM and boy was this a monster to attempt. After removing around 40% of the uneeded detail the mesh was still 53332 polys at the start of this endeavour. Still. Over the past, parhaps, 20 hours of rebuilding, this is the result. Now bare in mind that some of the minor buildings have been removed or completely done, and yes. I will be trying to run this in A2 once its textured and converted, but I'll leave the poly guesses up to the masses.
Answer a bit later once the texture renders are posted.
---
#2
8 years ago
....and so after nearly 22 hours of remodelling and texturing this is the results. Its not 100% accurate to the original because you would be looking at over 30k if all the buildings were included. This will be converted and tested in A2 in the next couple of days to see if it works okay. I'm expecting some lag though and the model uses 6 high res textures and 2 medium res so it should be interesting if nothing else.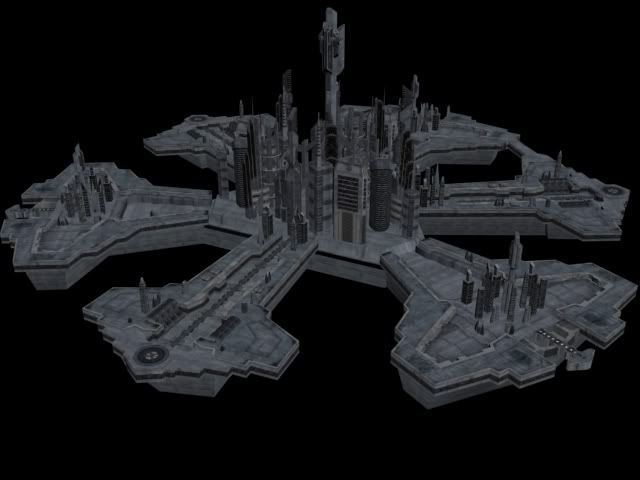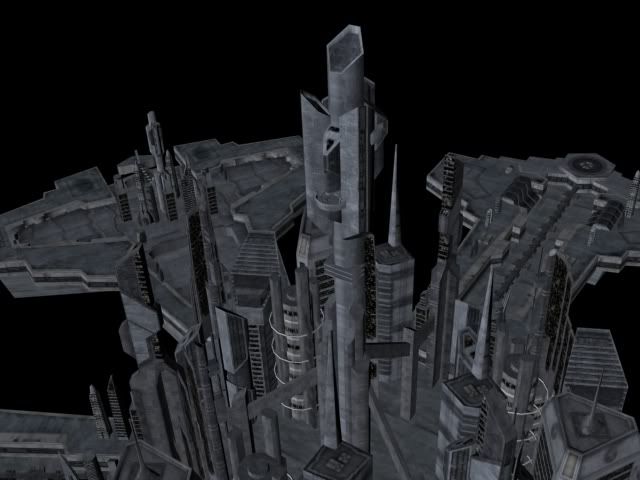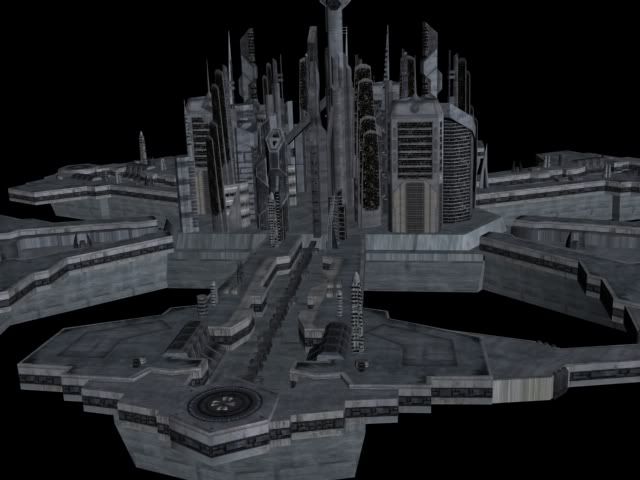 Original version of this is available on Scifi-meshes and made by SGA-3D.
---
#4
8 years ago
Exactly 20061 polys.
Ingame testing is done. Remember that the models I convert do not have lightmaps but it still looks fine in game. Test done against the stock Klink AI and when the 100 negh'vars came there was a very small amount of lag when the station was destroyed. I built 18 atlantis stations so there was plenty of polys floating around but still no lag.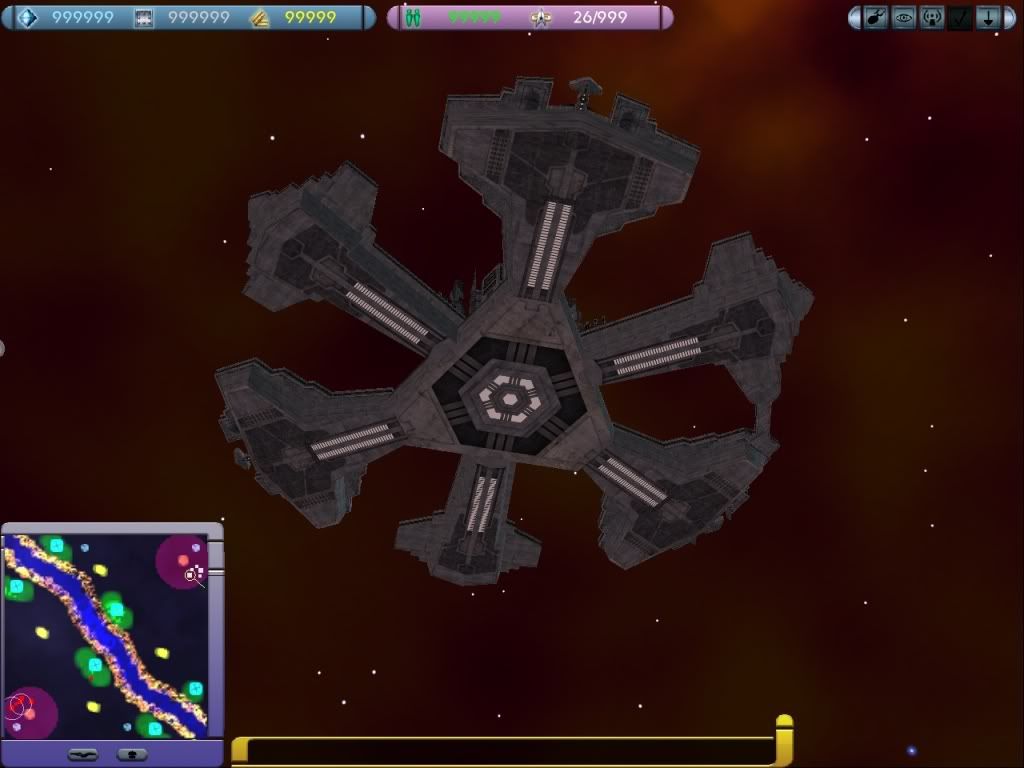 ---
#6
8 years ago
6 1024*1024 and 2 512*512
---
#7
8 years ago
Wow! Always wanted to see someone rebuild this model so it'll work in A2, really great work MaP. I'm hoping you'll be releasing this at some point? :)
---
#8
8 years ago
Thanks but my work is only as good because of the original source material.
Apparently, a modder on AFC is looking to put together a Stargate based mod for A2. I may be helping with this new mod, but whilst theres a good plethero of models to use from various 3rd party releases its proving hard going finding the kind of quality I believe this new mod would benefit from.
---