#1
11 years ago
Whats the verdict? Iv lowered the poly's from 66k to just under 5k. I think I can remove about 500 - 1000 more then ill be done. Am waiting for a reply for permission to release so if I get it this should make a nice a2 addon (will come with phys and weapons files also).....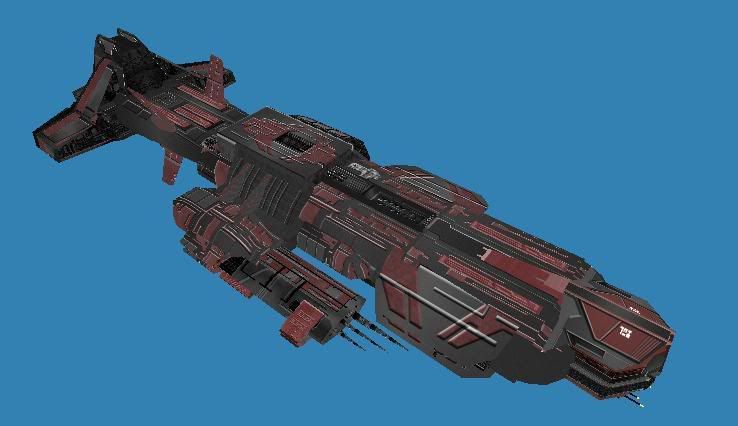 Im also working on the Ancient Cruiser. Got that 1 down to 4800 poly's.
---
Freyr
VIP Member
A2Files Staff
46,875 XP
6th February 2005
11 Uploads
#2
11 years ago
It looks nice, 65k would have been a bit to high so I am glad you have managed to reduce it a bit. :)
---
24th February 2007
0 Uploads
#3
11 years ago
It looks really good, even with the poly-reduction :)
---
13th November 2004
0 Uploads
#4
11 years ago
I do believe 65k would've blown up the universe if put in A2 :p
Looks amazing though. I do hope you can get that permission.
---
#5
11 years ago
:dropsjaw: wow .................
---
#6
11 years ago
Is that from the BC pack? If so I got it under 3000 pollies but never got around to maping the textures for A2 use, currently it has over 20 smallier textures.
---
27th October 2006
0 Uploads
#7
11 years ago
Looking good. I love this ship. Although, like you say, it would be good if you can reduce it a little more. Nice job :)
---
#8
11 years ago
Yeah, I have started to redo the textures but it takes ages :(
---
#9
11 years ago
Neat work on the model. I should expect a fair few people to downlaod this upon release ;)
---
#10
11 years ago
Maj, u got a pic of yours? it may give me ideas on where to lower the poly count on mine.
---