#1
9 years ago
Some of you may remember me making a BFG mod and dropping it. Well, thats still the same. I ain't doing a full race or anything, I just don't have the motivation for it or the time, exams etc. But, I did make this earlier. Been doing this for about 2 and a half hours...:uhoh: Wonder if any of you will recognise it =p Name is at the end for those who don't know.
Spoiler:
Show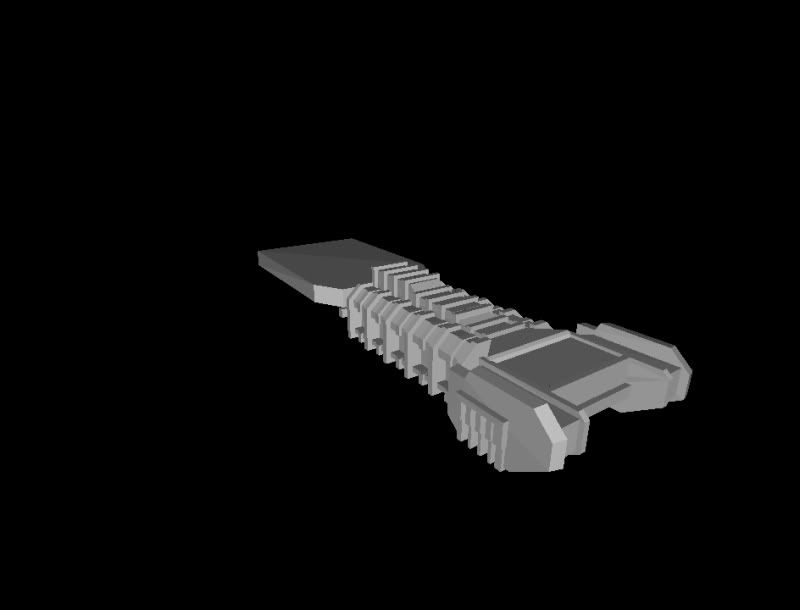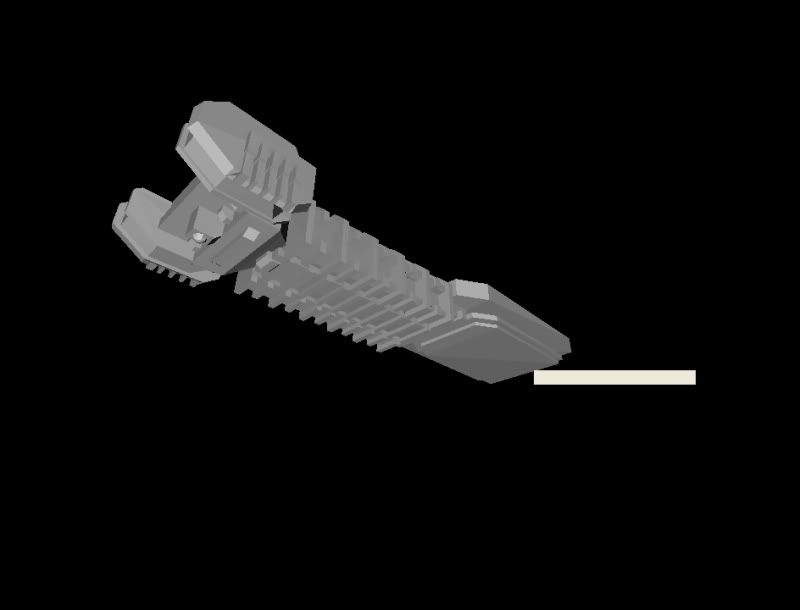 Warhammer 40,000 - Space Marine Battle Barge
As you can see, its somewhat "unfinished". It stands at 1498 polies, so it will probably be a high-poly model in the end with some high-res textures. Thinking of learning how to do bump maps for this one, if I can find the time.
---
7th August 2002
0 Uploads
#2
9 years ago
BFG??
Difficult to say how good the modelling is without reference material to compare against. Is there any images of the actual ship anyway??
---
#3
9 years ago
I'll throw in a link to ship spec and image now. [= Battle Barge - Lexicanum Also got an update for yeee. Still have to add most of the small braces and other little details plus guns over the ship, and the wing and rear shield things. Stands at 2737 polies.
Spoiler:
Show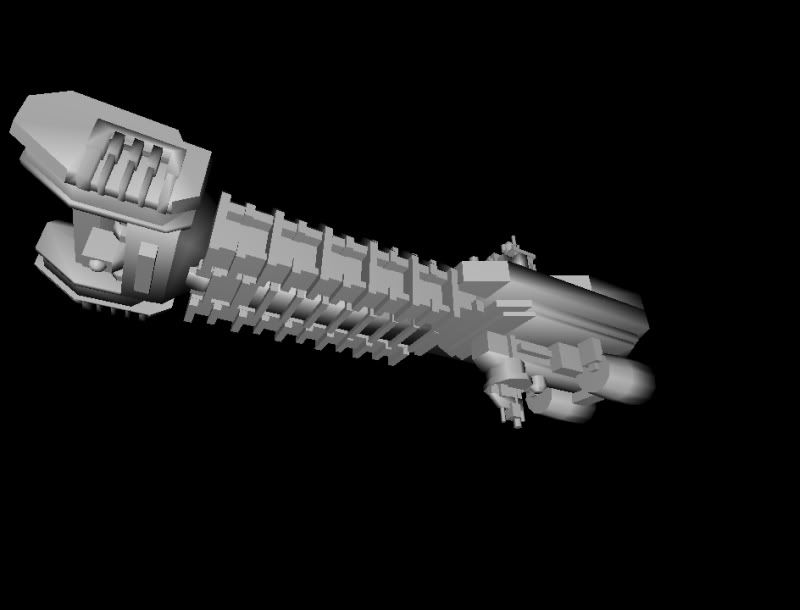 ---
#4
9 years ago
Wo Ho Its a long covoted BattleBarge! Good work Can we expect DA signage or are giving her to the Sons of Russ?
---
#5
9 years ago
If I get the time I might give you different color schemes (and chapter markings ;D) for the ship. That is IF I get time though.
---
#6
9 years ago
looks good, love the details. And id suggest to use dark colors, maybe with some red, green or blue lights in it. The white one with the blue logo doesnt look that good to me.
---
#7
9 years ago
That is Ultramarine colors Fahres. Each chapter of Space Mariens have ther own colors that they would use. It's a 40K thing.
---
#8
9 years ago
However you call these colors, i dont like them :P
---
#9
9 years ago
xD The Adeptus Astartes are proud of their chapter and colors, so they wear them with pride and display them on their ships to strike fear into the enemies of the Imperium. Though I must admit, some colors are pretty stupid. lol
---
#10
9 years ago
Could be worse. Could be the Emperor's Children, a Chaos SM chapter that wears black, pink and white..... hard on the eyes.
:cool:
---