#1
10 years ago
Here you go: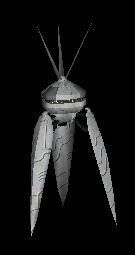 Remember we will be posting updates on our forums soon :)
---
#2
10 years ago
Excellent little station there, nice work! :)
---
#3
10 years ago
Hello: It is awesome to see this station textured at last, good job! :) :)
---
#5
10 years ago
Hello: Epytron_Omega did an excellent job, because it is very difficult to make low-poly BSG stuff. But he did it, and now his station has a texture. This is simply awesome :stallard:.
---
2nd September 2006
0 Uploads
#6
10 years ago
Is that the station from Razor or is that one you guys made?
---
#7
10 years ago
its the one from Razor. Took me a little bit of time to build the mesh, but once it was done, I was really proud of it
---