#1
12 years ago
Hello, ive been using the excellent mods on this site for ages to upgrade armada to what i think is a good game, but i am stuck with creating flares for weapons. I know there is one that came with the game, but i would like to have a different colored flare for different colored weapons (ie green flare for green weapon). For example in this pic i used a craftily placed torpedo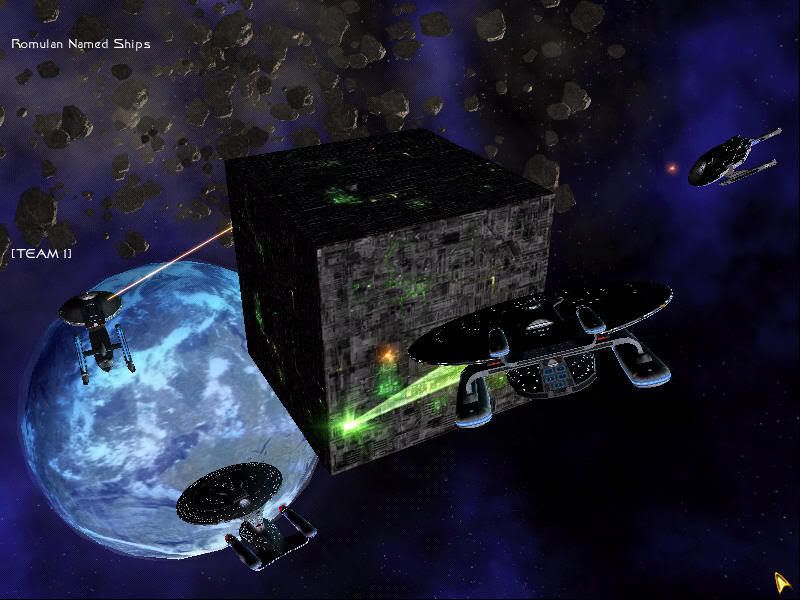 I know in fleet ops they managed it, but i cant work out how it was done
---
Freyr
VIP Member
A2Files Staff
46,875 XP
6th February 2005
11 Uploads
#2
12 years ago
Nice photoshop job, I have a version of that as my desktop pic. (with the text edited out) I am kind of wondering though, how many different pictures did you composite to get that? (I am guessing on 5)
And which planet is that? :D
---
#3
12 years ago
flareSprite = "xxxx" Where "xxxx" is the name of the sprite you intend to use(don't forget to add it into the weapon.spr file) This the command you're looking for. It goes in the weapon's ordinance file. Here's a sample ordinance file: #include "phasero.odf" //The sprite which is used for this ordinance Sprite = "b-invbeam" // Time to play through the animation for the sprite in seconds spriteDuration = 1.0 flareSprite = "bgquant" flareRadiusMultiplier = 0.5 //Phaser specific: this is the thickness of the beam Radius = 20.0 damageBase = 200 This is what it looks like...
Spoiler:
Show
Hope that helps.
---
#4
12 years ago
Thank you for your help, for some reason it only worked when i put the line - flareSprite = "xxxx" in the ......o file. It doesnt always show up and some of it disapears into the model, but it works and is better than nothing! Here is the fruits of my labour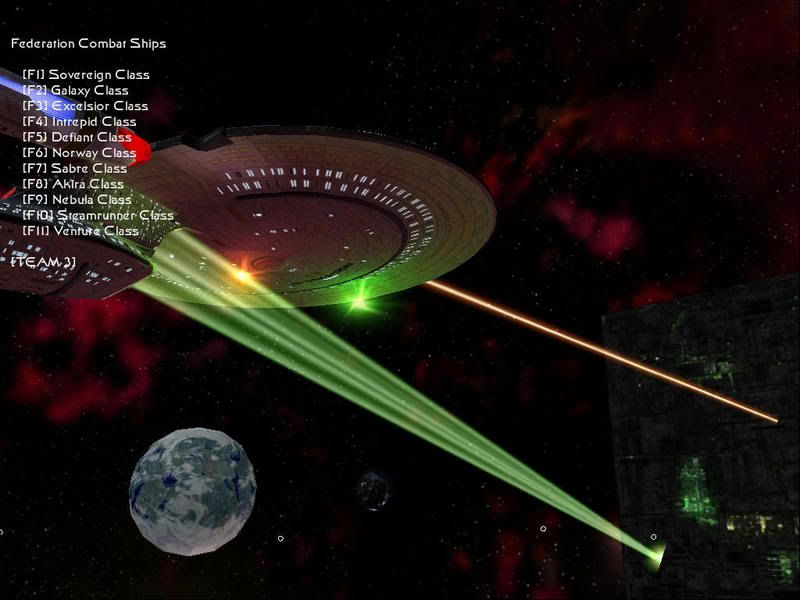 The other screen shot was taken directly from the game with no editing, the planet came from fleet ops and is only a background object as i dont know how to edit them into the game as replacements for the stock ones' - any ideas on how i could do this?
---
#5
12 years ago
Replace the textures of the stock m class planet, and you could create a heavier poly sphere with hp's for the SOD of the planet. I really like what i'm seeing by the way, nice job mate.
---
#6
12 years ago
Unfortunately i dont have a 3d program to create new models and modify the poly count of the sphere, so have been relying on mixing and matching other peoples mods - but sometime come to an impass as in the planets. Everytime i try to change the SOD of a planet to the ones in fleet ops it causes all sorts of problems in the game as i think there is a problem with the odf files. Thanks for the praise - but it should realy go to all the people who made the origional mods that i have changed only slightly to fit my needs.
---
#7
12 years ago
Some outstanding screenshots there mate.
---
#8
12 years ago
Thank you, here's another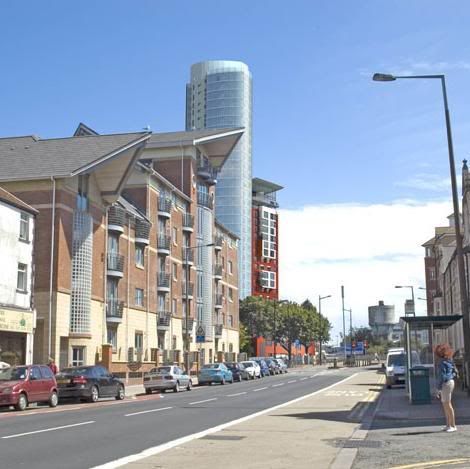 ---