#1
8 years ago
I was wondering if I would be able to ask for help with a ion storm sod I'm working on. I'm trying to change the texture on the ion storm sod, but every time i do i run into problems like a solid sod or fully transparent textures resulting in non existent clouds. Any help would be appreciated
---
5th February 2004
0 Uploads
#4
8 years ago
If memory serves me correctly, all of the nebula clouds are driven by sprites. I think the way I edited/made the in Milkshape was to create a very small low poly sphere in the center, put a transparent black texture on that then code up the sprites using the node hierarchy. Can't recall it being too difficult.
---
#5
8 years ago
A box will work as long as you can't see it when your done.
---
#6
8 years ago
well for what i am doing I am using a ion storm sod as the base we have the effects working off of it the problem is in the textures:
we have the textures with the proper alpha channels and the sod has been made to work proper as far as I know.....but the texture shows as fully transparent ingame and in storm...however if I blow up the sod in storm the pieces of the texture that are suppose to be semi transparent (the nebula texture) are correct. It seems the texture/sod works as it should when its blown up in storm, but is fully transparent when in game or in storm as is. I am not sure of the problem and neither is my friend chiletrek. Any help would be appreciated in resolving this matter and if anyone knows how to fix it i can zip and send the files to you
just to be clear, this isnt a nebula, but instead a ion storm sod being modified for a new weapon
---
#7
8 years ago
I might have made some progress on this but how does someone make a texture transparent when it has alpha channels? The current material is Name_!noalpha and the texture has an alpha channel making the black part of the texture invisible and the nebula part visible.......now how do i make the nebula part see thru?
---
5th February 2004
0 Uploads
#8
8 years ago
have you tried using _!translucent as part of the material definition?
---
#9
8 years ago
I didn't know that was a code i could use o.O
---
#10
8 years ago
thanks to chile and pepperman's knowledge of the materials codings i have gotten the nebula to be semi transparent!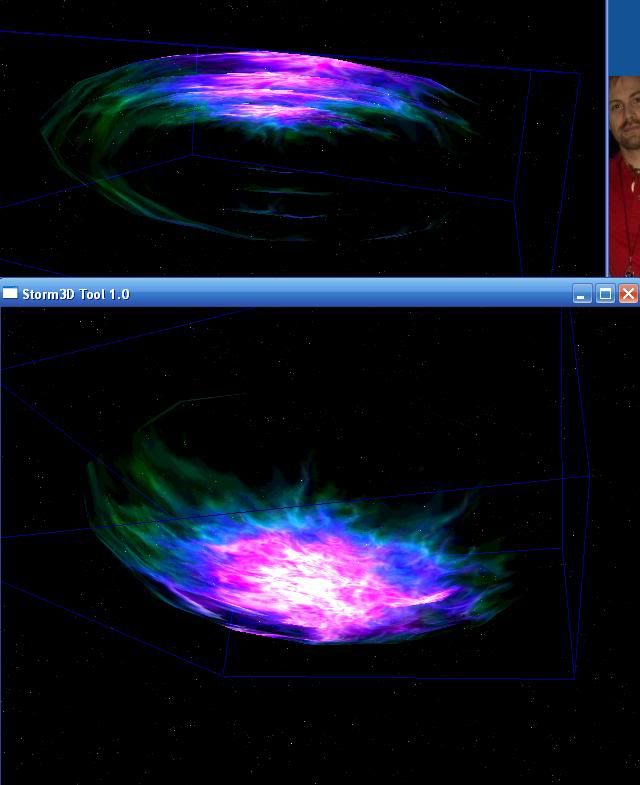 however one final question...as you can see the sod is doubled sided and even with the transparency, you cant see the bottom transparency from the top and vice versa....is there any way to fix that or is this the best it gets?
---