#2
12 years ago
Have you got a picture to show? I would download it but im having Internet problems.
---
#3
12 years ago
Hello: It looks good, it gives the ship some battling look, almost old, the bad thing is it lack windows in the sides of the secondary hull. But I must admit its a very good change.
---
#4
12 years ago
One word: picture :p :p :p
---
#5
12 years ago
I believe i have already requested a picture? I'm guessing it is similar to the Sovereign that came with the latest upgrade project.
---
#6
12 years ago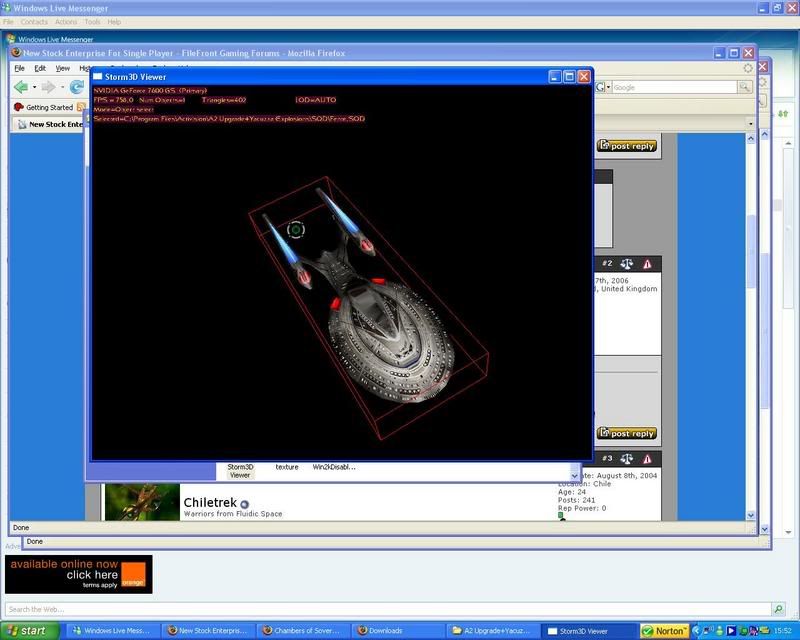 I think it needs some work unless I did something wrong...
---
#7
12 years ago
It looks much better than the stock one though looking at that picture
---
#8
12 years ago
That doesnt actually look half bad, especially the textures. Although, the registry looks off, or is it me?
---
#9
12 years ago
if you look at it carefully thr texture mapping on the registry and just behind the stardrive is all completely twisted as far as I can tell.
rest of it is nice though
---
#10
12 years ago
I can't really see too much, but i can see there is something wrong with the registry. :uhm:
---