#11
12 years ago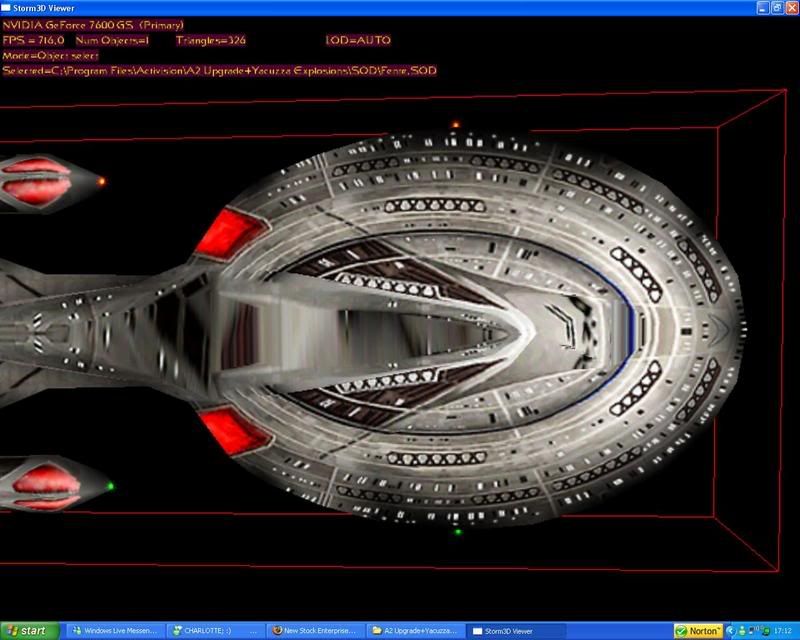 ---
#12
12 years ago
Oh, now i see. But im guessing it isn't suppose to be like that.:p
---
#13
12 years ago
Hello: It looks twisted because the viewer shows the first LOD by default :eek: , to change that press the "d" key several times until it shows the correct one (or until it says 4 instead of AUTO), that way it will look better. (I don't like LODs :confused: ).
---
#14
12 years ago
Hmm well this makes a difference, I have never had any issue with the LODs before as most modellers don't bother with them and I have as little to do with the stock models as possible. I must say this is very good quality stuff.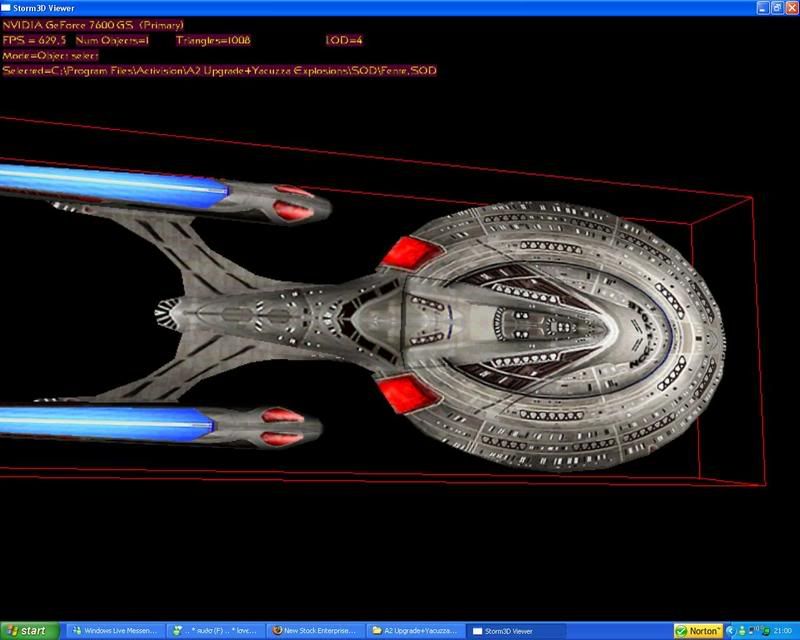 ---
#15
12 years ago
Well, that certainly made a big difference to it's look. I must say the textures on the saucer are very well mapped, although i'm not a big fan of the impulse engines.
Also, you can tell it is a stock model when looking at the star drive section as the edges are very rough and as Chiletrek said, it is lacking windows.
Anyway, its a good job.
---
#16
12 years ago
sorry ive been absent but some unexpected family related issues have come up and i do not have the time nor energy to be on scene much lately.not sure when that might improve..but meantime here's sovereign screens and some other stuff to look at which i plan to get out.
http://a2upgrades.net/forum/viewtopic.php?t=26
---
#17
12 years ago
Oh yeh, i have seen those Sovereign screenshots and as i said before, the bottom view doesn't do it any justice, although the top view is smashing. :)
---