#1
11 years ago
Ok so along with my BFG full race (which is going slow due to exams and such, also gets a bit tiring/boring working on the same thing for a few days lol) I thought about maybe making a completely random race I thought up in my head. This is how bored I get on study leave and then I go into school, I draw ships and such (nerdy much? :lol:) when I can't revise. So umm yea, haven't thought up of a name, but the influences are there, see if you can guess if you want =p Think I should make them into a race? I have many ideas for them. Though people wouldn't download, simply because they aren't 'TV/movie' stuff. Still, jus want to know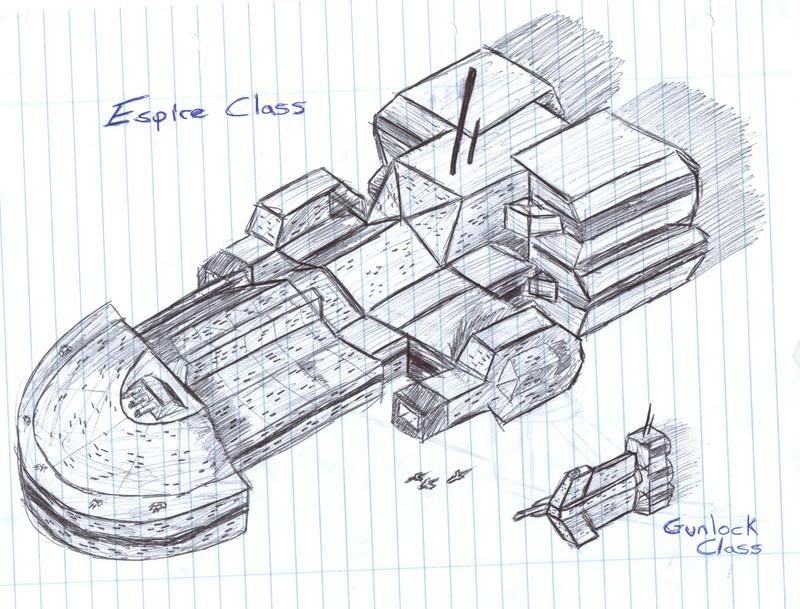 ---
#2
11 years ago
It is different, that much is certain. And different in a good way. I say make them ;)
---
13th November 2004
0 Uploads
#3
11 years ago
Go for it. Being on a site full of mostly ST stuff, it's fantastic to see completely new universes (hence my excitement for BFG and Year of Fire).
---
Datarock
VIP Member
Resynchronizing with RealitySorry, You're Not a Winner
65,745 XP
18th April 2006
0 Uploads
#4
11 years ago
I don't personally like it to be honest. However, if you can add something new to the community, why not? Go for it.
---
#5
11 years ago
Not 'Trekky' enough eh? Hehe oj Jus have a big imagination :p
---
#6
11 years ago
very nice and worth to build but i would like it more with a sharp-edged front :)
---
#7
11 years ago
Personally I've got quite the contrary, I personally think it looks too much like a Constitution per se, and I think if you give the "head" more of a sphere shape.
---
#8
11 years ago
Hello: I also say that you must do it, because you'll be the most happy with it (since you'll never have to say "what if....?"). I look forward to see that ship, it's different and it looks well armed :D
---
10th January 2007
0 Uploads
#10
11 years ago
The design looks pretty good to me
Go for it.
---