#1
10 years ago
I am currently searching for a good Orion Pirate image (SFC type) to add to some textures for a couple of models I have. I haven't been able to find a good sized one. If anyone has one that is close to 120pixels in size could they please post it or sent it to me. Thanks.
---
Riser
It's Stargate or NOTHING!!!
50 XP
22nd November 2005
0 Uploads
#2
10 years ago
#3
10 years ago
Well I personally didn't like the Orion symbol from SFC so I went with a good old fashion Skull and Crossbones, however in my travels I did find this.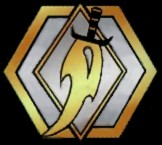 ---
#4
10 years ago
Thanks to you both, especially James. It's exactly what I am looking for, you've just saved me a lot of greif of trying to make a new logo.
---