#1
14 years ago
hi every1 how are you?? well i am making a mod but it is not getting pass the loading screen it is able to load 1 blue bar any1 know what i am doing wrong if u have to download it and look at it PM ME and i will tell you to the link
---
#3
14 years ago
ai isnt changed but the borg i am vs romulan and me as federation i am guessing but i know it's most likely in the SPRITES OR THE TECHTREEs
---
#4
14 years ago
Whats the last odf you edited in there?
---
#5
14 years ago
when i was workin on it i tried placing the ares class and the voyager class and somtein else
---
#6
14 years ago
what kinda error is it? just quits at blue screen?
---
#7
14 years ago
you know where the loading screen is with the federation sov, klinong neh. rom warbird. 8472 battle ship etc.
---
#9
14 years ago
so remove everything in the AI Folder that i added right???
---
#10
14 years ago
Well gee if it crashes at load up screen the dreaded missing " or extra space in and ODF is most often the cause....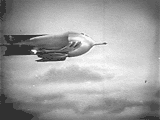 ---