#1
14 years ago
I'm making a lil mod for the Romulans that makes their stock textures better. i would re-do models but I do not have that capability so I'm doing the next best thing. The scheme is for a sleek and sly effect whilst maintaining Romulan elegance. I do not expect the mod to take much longer than an hour now that I have found the color scheme I want. I thought I'd do this because the Romulan's need something in their favour and this at least is a start.
---
#2
14 years ago
Seen as it is past the half hour mark, I present to you 2 pics with all but 4 stations in that have been re done (plus one ship I think). The other 4 have a weird texture file and thus I need to play at it a different way.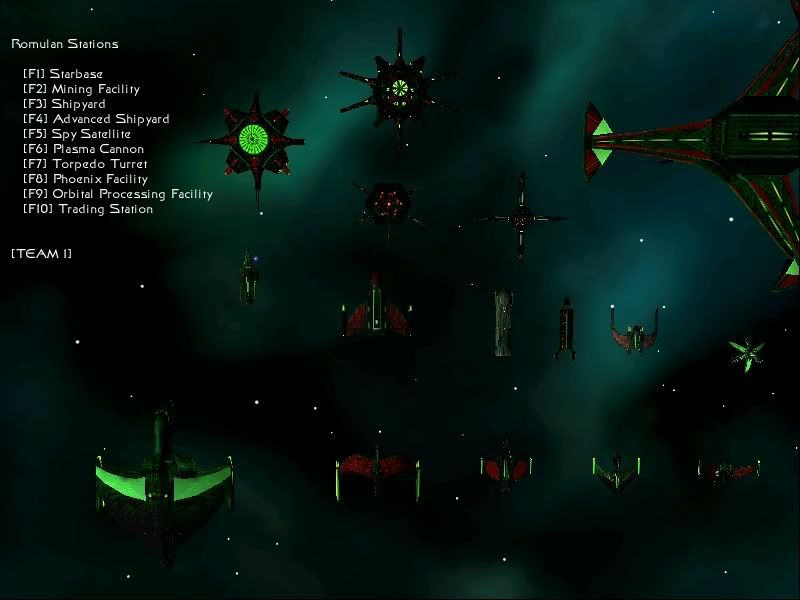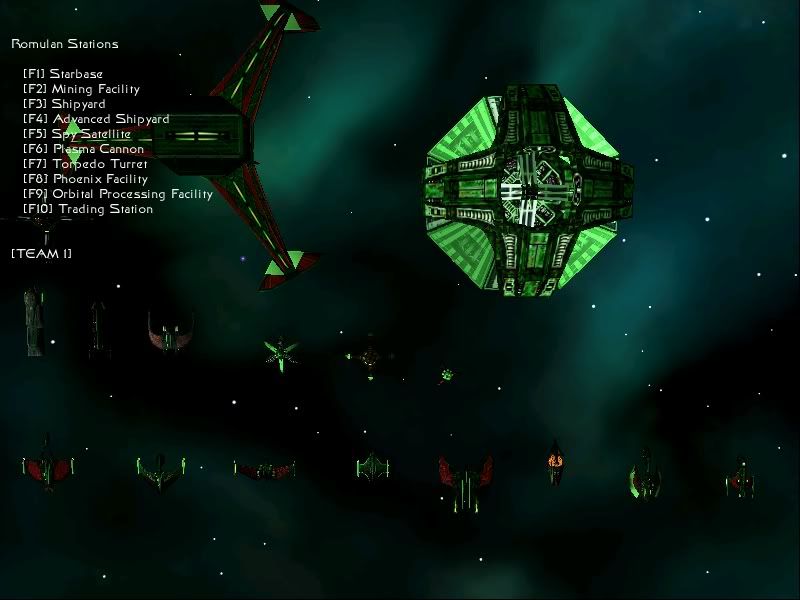 ---
#3
14 years ago
There ok, although i fear a little 'too' dark. The patters on the wings (for the griffin as an example), the orange / red color bird-like pattern should stay the same. Yet the darker green-look is nice! I just don't think making the whole lot darker is a good idea as it looks a little off. (my opinion though) others may vary.
---
#4
14 years ago
Yeah, I understand that one. In my honest opinion though, the stock one's were completely un-Romulan with their color scheme. It was "Oh...it's green..they're the Romulans." Not "Is that a Romulan...it is..." If I knew how to keep individual sections different, I would do, lol, don't worry. If I work that out before I complete the other four stations, I'll happily change them all.
---
#5
14 years ago
Indeed, though, what program are you using? If the one (i would imagine something like Photoshop) has a magic wand tool, that is the one to use, hold 'Shift' and click on the areas of which you don't wish to change.
---
#6
14 years ago
I'm using paint shop pro 7 and it's not that simple. You need a fine hand to do that.
---
#7
14 years ago
Here we go, I present to you the re-texture of the entire Romulan stock side bar weapons.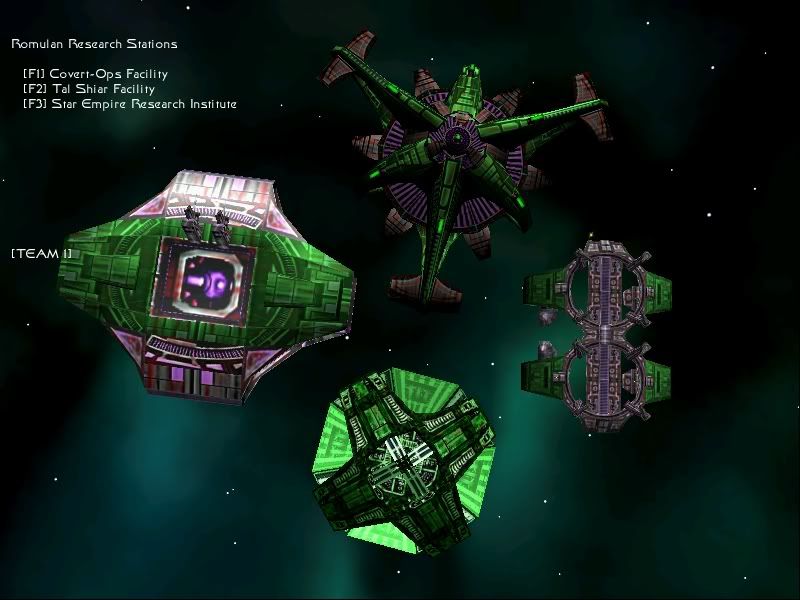 The yards The Phoenix Yard is the only building there that isn't odd, incase you don't like, I suggest you keep a backup of all stock files so you can keep some or whatever.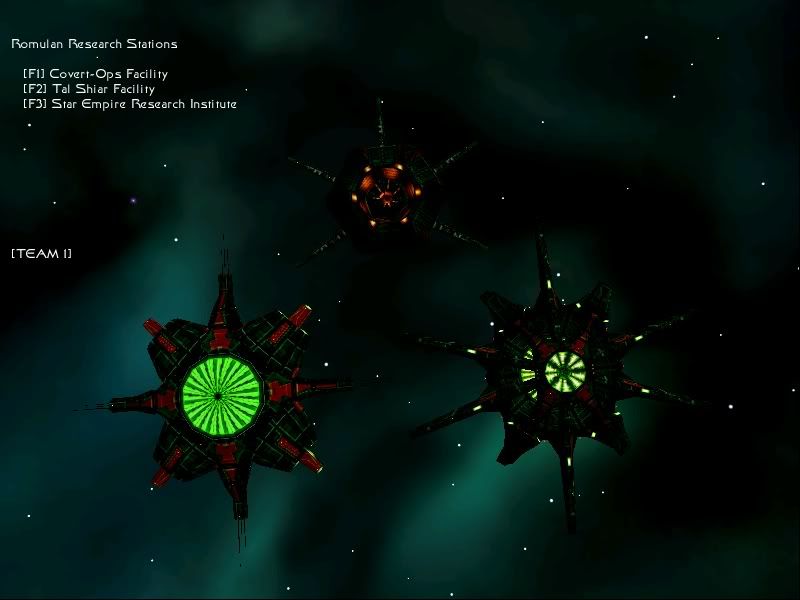 Research stations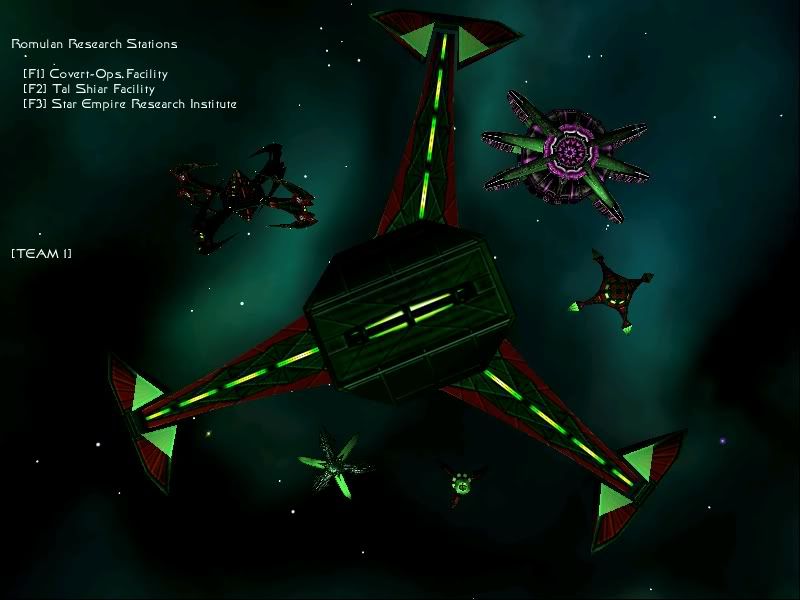 Resource and defence stations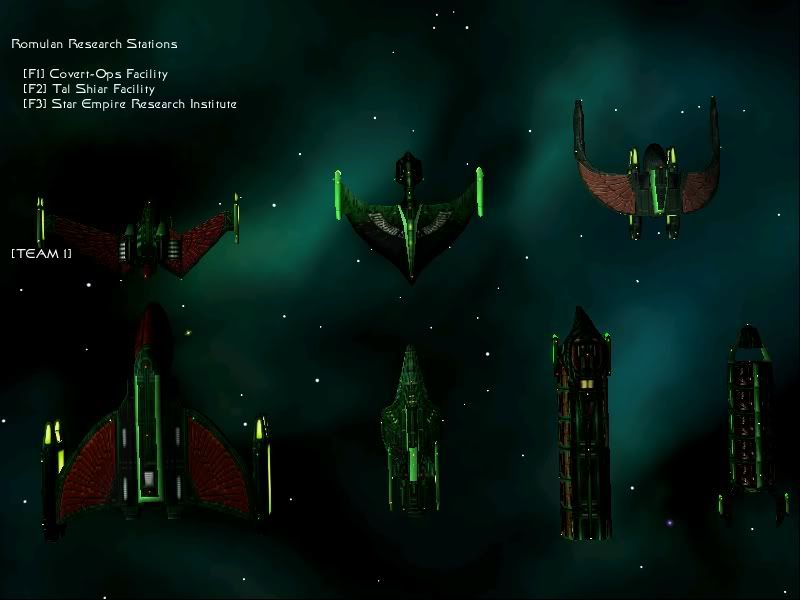 Non and Low order Combat ships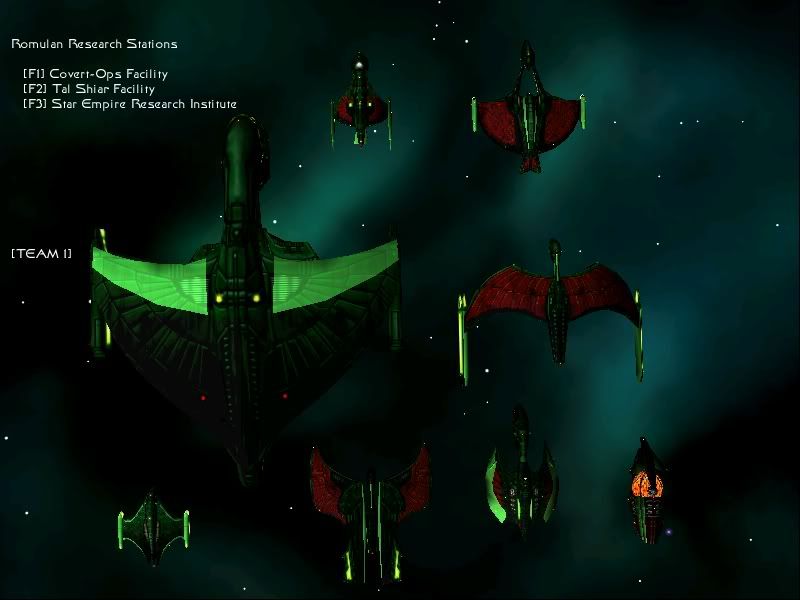 Big battleships Expect uploading in a few days or whenever A2files get's it up. I'll also send it in to AFC. Ps. Because yo'u've been nice customers, I'll let you look at this pic: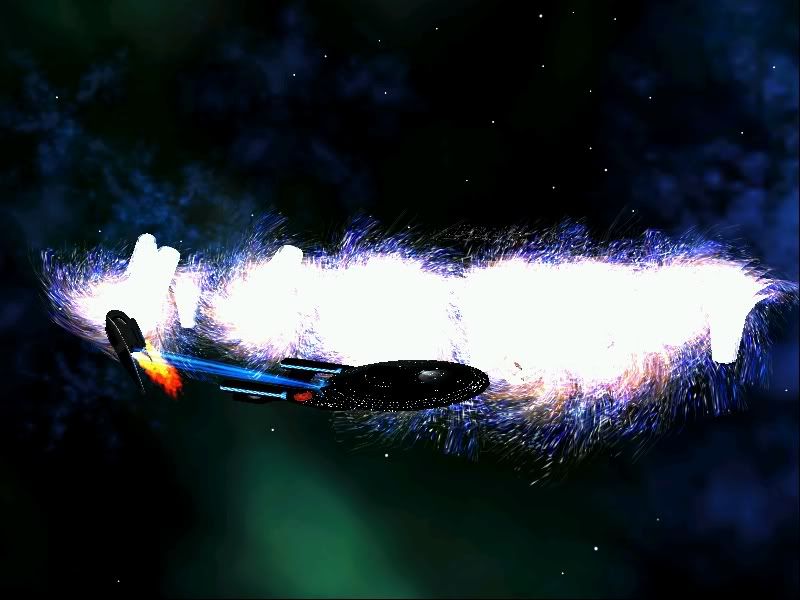 ---
#8
14 years ago
Like the last picture lol, and looking at it closely, they don't look all that bad! I do like the Science Stations however :)
---
#9
14 years ago
What the heck, that post wasn't made by me! How did that happen??
---
#10
14 years ago
Change your password me thinks!
---