#11
10 years ago
I'm liking what I am seeing. Sucks though, that I can't find my A1 disk. Been looking for it since this thread came up, and can't find it anywhere... real frustrating.
---
14th November 2003
0 Uploads
#12
10 years ago
Oh my god, I can't wait to see Deep Space Nine in action once Future Tense is completed and released. Keep up the great work Adam!
---
#13
10 years ago
Havent got a wip of it yet, but the pylons are done and all that remains are the outer docking ring. Its standing at a little over 5800 polies :). Kinda smashed my original estimate with the detail on the docking pylons which are about 145 polies each, x6 it adds lol. Will get a pic in due course
---
#14
10 years ago
Pics as promised: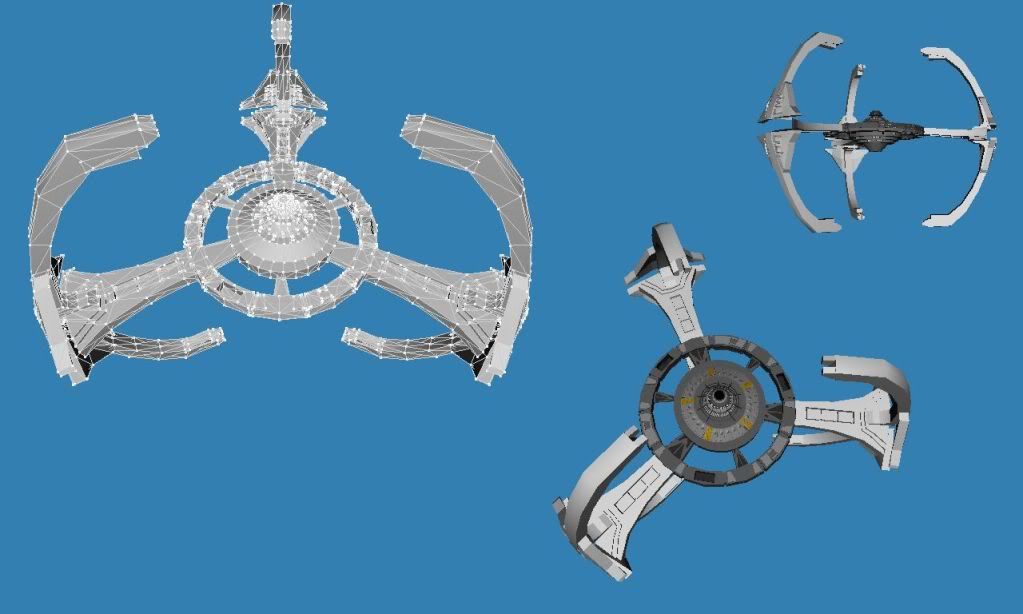 Ad'
---
18th October 2008
0 Uploads
#15
10 years ago
lol hate you. Nah man some really sick pics
---
23rd March 2004
0 Uploads
#16
10 years ago
Just a suggestion...since the mesh isn't finished yet..make the docking part of the upper pylons a little bit thinner...not so bulky...but otherwise spectacular looking my friend!
---
#17
10 years ago
The pylons do look a little bulky...
---