#1
11 years ago
Ok here is a tos spere I did using legacy textures. let me know what you think!
Spoiler:
Show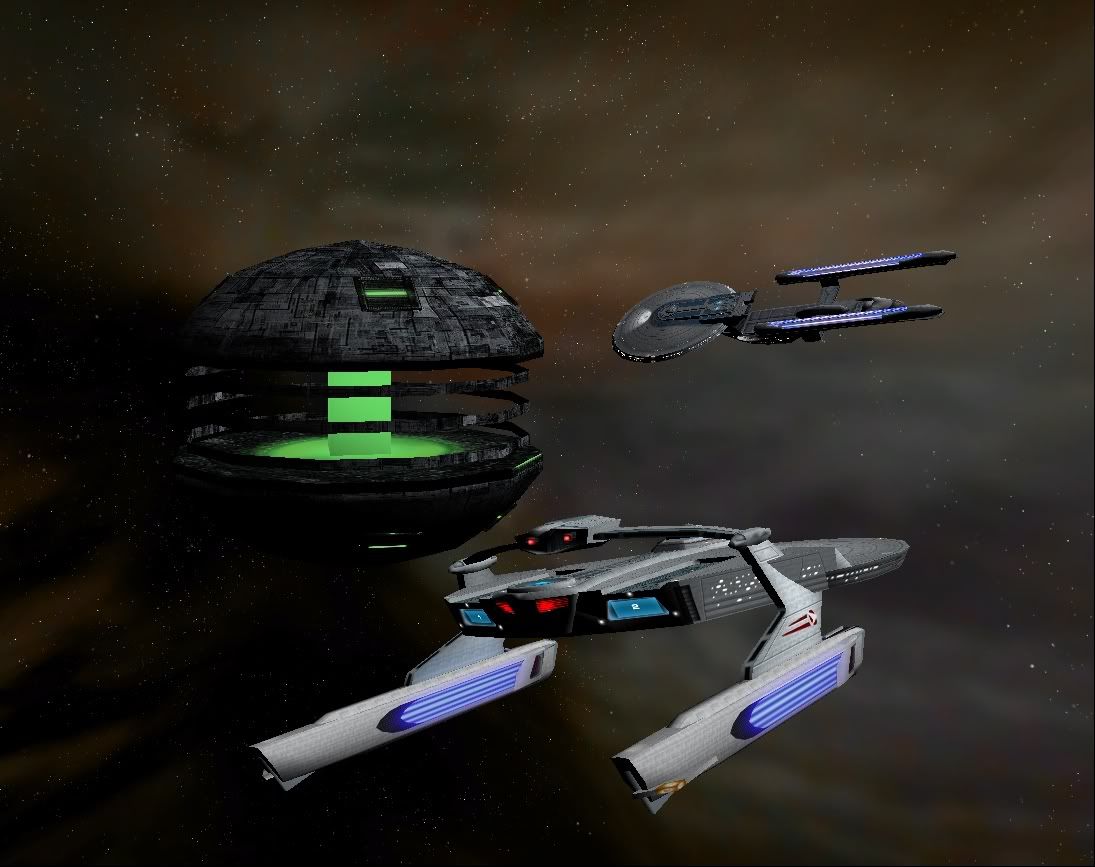 ---
2nd September 2006
0 Uploads
#2
11 years ago
#3
11 years ago
its the tos sphere from legacy
---
#4
11 years ago
I'd say it looks fine but the green solid... mass in the middle looks like it should be semi-transparent?
---
#5
11 years ago
yeah. i don't know how to do that in milkshape
---
#6
11 years ago
seems like someone wants to change Armada2 into Legacy and i think its ugly like the most things and ships in Legacy, design wise, for the model you did a good job of remaking it
---
#7
11 years ago
try adding a command node to the green mesh. in 3dsmax it goes on a c_tm_additive_01
---
#8
11 years ago
I know IN A1 you can make various levels of transparencies by using different shades of grey. But I dont think that works in A2.
---
#9
11 years ago
I think it's beautifully hideous and very frightening. I assumed it was you own design, but a post above indicates it's ported from Legacy? Either way, I think it fits what the Borg might've looked like in TOS, and seeing it with those old Fed ships is exciting.
---
#10
11 years ago
it wasn't ported from legacy, but they had the original concept.
---