#1
16 years ago
I know that this thread has already been made, but if I want to start editting and modding, where do I start?:confused:
---
5th August 2004
0 Uploads
#2
16 years ago
i will say what most ppl say read the Westworlds Big Book Of Modding
---
#4
16 years ago
Once you read the book I feel the best idea is to install a 2nd Armada so that you can experiment and make mistakes. It gives you a handy supply of standard files so you can modify and replace files that you mess up as you mod.
And don't be afraid to ask questions once you begin after readin the turorials.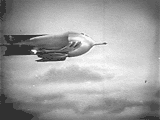 ---