#1
16 years ago
Hi, i've modded my Armada 2 a little bit and everything worked, but if there is a big battle between high textured ships it crashs. :mad: Where could be the bug?:confused: Please help me!!!
---
#2
16 years ago
Build one of every ship you've modded and test it seperately (including special weapons).
---
#3
16 years ago
Hi I've tested that, but this wasn't the problem. It always happens when a verybig fight starts...:confused:
---
#4
16 years ago
Well mate, I have the same problem but its after have installed a few mods then played. So I learnt to only install one mod at a time so I can fully test it to see if it crashes, it still happens, but I think its just because Armada 2 just doesen't have the memory capasity to run too many new mods. So to your problem, try reinstalling the game, install the ships again one at a time, and test them in a full on instant action game so when you come to a crash, you know what ship it is. But if anyone else has a way around the crash-from-new-mod problem, please enlighten us:bows:
---
#5
16 years ago
As you say it happens when a big fight starts. That could mean a weapon is used on some ship that has errors or likely that huge amounts of ships firing zillions of weapons and all their textures overwhelm the game and or hardware.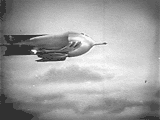 ---
#6
16 years ago
I don't think that there are hardware problems, because I've got a PC with 1024Mb Memory capacity.
---
#7
16 years ago
It is possible to expanse the memory capacity of Armada2???:confused:
---
#8
16 years ago
Prometheus_MVAMIt is possible to expanse the memory capacity of Armada2???:confused:
I hope so, other games can.
---