#1
16 years ago
CRAP!!! DOes anyone here know how to fix an "Out of Memory: Increase Swap File Size" error?!
---
#2
16 years ago
I believe you go out an buy a RAM chip! You could try closing more programs.
Come to think of it, this is in the wrong section *moved*
---
7th August 2002
0 Uploads
#3
16 years ago
Dragon Master. Look through any files you've edited for missing inverted commas "
---
14th August 2004
0 Uploads
#4
16 years ago
I've come across something like this before, even with 512 megs of RAM. I have over 25 additional federation ships and stations, though. I learned to rename my odfs for special weapons and ships to one or two letter names, such as V.odf, which frees up a lot more room for new lines before I will run out of room. Also, in the techtree, get rid of the verbal descriptions for even more lines to write in new ships. Still, this may be something else I am thinking of.
Go to activision, and there should be something about that. I will check, and if I find it, I'll post it.
---
14th August 2004
0 Uploads
#5
16 years ago
Here we go, straight from the makers themselves. I get an "unable to load - Increase swapfile" error when loading a saved game.
Answer: This error occurs if you try loading a saved game that was made prior to patching to version 1.1. The readme states that saved games made from version 1.0 are not compatible with version 1.1. Apparently you tried to play a game you saved before uploading the patch. I got your question confused with the out of memory, shut down unnecessary programs message before, but the advice I gave is still good to do to keep your game running smooth.
---
#6
16 years ago
NO!!! IVE HAD THIS DISCUSSION W/ ACTIVISION B4!!! im loading and instant action freshly, just creating it. And its on a clean copy of A2 that i keep on backup as well! activision wants me to go get motherboard drivers. Forget that, thats just too risky. And i have a 1gigabyte ram card as well.. ANd i didnt even mess with any mod, just started my computer up and when i went to play, bam, this error
---
#7
16 years ago
Dragon Master, I seem to remember you trying to make some new AI files from another thread. The message you are getting is the same one I've seen in times past when I forgot to add/remove/change a certain ship/station name, or forgot some other type of puctuation/syntax in dealing with the build lists. I know what you're syaing. It gets all the way to the end of the blue bar and in some cases, it almost looks like the blue bar moves back left a little just before it crashes. This is an inconsistency in the AIPs. It could be something you changed two weeks ago, but if you haven't loaded that race since then, you wouldn't notice it. Try staring Instant Action with two different races to see if the crashing stops. You're right it has nothing to do with actual memory. I know you're frustrated, but try to understand we're all trying to help.
---
#8
16 years ago
i tired, and ive narrowed down the cause, two of my stations i created for the Orions. Its the base and the mining station, apparently i prog their MS3D wrong and thus its too high poly... this is y i dont like making stations...... Oh and ill upload my ai so someone can fix
---
#9
16 years ago
heres my ai files for the zarlad, you wont have any of these things but will someone please fix?
---
#10
16 years ago
Major Payne had the one and only answer! That stupid Windows message is ALWAYS a problem with: missing " extra " extra space between "
It has nothing to do with RAM or any other thing.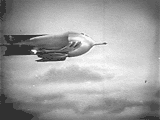 ---