#1
13 years ago
I am having fun experimenting with modded ships and the like. I obviously can easily run the mods that have their own exe file, but when I get to the ones where I have to add text manually, I am able to move the odc files, but when I click, for example, on the tech tree file, my computer tells me that windows doesn't recognize the file type. Is their some sort of program I need to download to be able to access these files so I can change their text as needed and save them? Or am I missing something obvious. I am quite new to this sort of thing, but I am a pretty quick learner, and I would greatly appreciate any help you can give me.
---
Datarock
Advanced Member
Resynchronizing with RealitySorry, You're Not a Winner
65,745 XP
18th April 2006
0 Uploads
#2
13 years ago
Right click on the techtree file and open it with notepad. Thats all you need.
Spoiler:
Show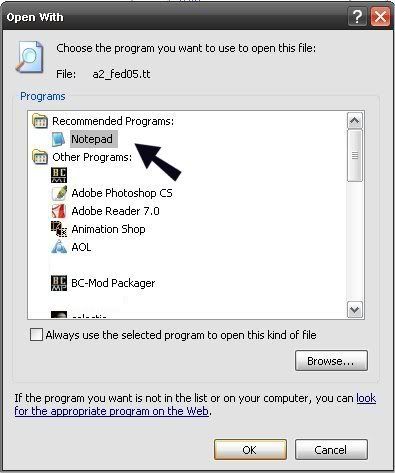 ---