#1
10 years ago
UFDF Needs You!
What's UFDF?
UFDF is an online, forum-based gaming clan and Sci-Fi RPG Fleet. We have been around for nearly 9 years now and still going! UFDF stands for United Federation Defence Force. Originally, we were a Star Trek-only gaming clan, but since then we have opened to all kinds of sci-fi games. Currently, our gaming divisions encompass everything from Star Trek: Bridge Commander to Crysis, from Freelancer to the text-based OGame, with a variety in between. The RPG (Role-Playing Game) side of our fleet is, at current, completely text-based. There are free RPG forums where you can create your own RPGs as well as our main RPG arena, where the entire fleet is invited to join one large coordinated RPG. RPG style varies greatly between members, so as long as you enjoy writing them you're invited to write them in your own way. We are about to incorporate game-based role-playing into the clan. This will consist mainly of playing the RPG-X mod in Elite Force, so there really will be something for every kind of RPGer in UFDF! With such a long history and constantly changing member base, there is also a fair amount of administrative work to be done in UFDF, taken care of by our fleet departments such as Security and Internal Affairs that you can get involved in. For example, we have on record, for all members to view, service jackets for every member ever in UFDF. Sounds cool, so how is it structured?
We have a Chain of Command that is shown in more detail on our website, but after your cadetship you earn promotions through dedication to UFDF (In a number of ways, including gaming, RPGing and departmental work). Currently, four members form the UFDF's Federation Command. The leaders of the clan and this body are the Fleet Admiral and Vice Fleet Admiral, both of whom are voted for by our members every few months – meaning that in the future, any member could become the Fleet Admiral. Unlike many other clans, UFDF truly does allow each and every member the opportunity to advance in rank, all the way to the top! A lot of UFDF's members have been here for a long time and some are brand new, but all members will be able to tell you how enjoyable and friendly a community it is to be a part of. So what opportunities do I have in UFDF right now? Well currently we are in the process of totally restructuring UFDF. Some of our older members chose to retire from the clan, due to other, real life commitments. So the Federation Command took this opportunity to revitalise UFDF, with a new website, new gaming divisions, and member promotions. Previously our gaming support had consisted of Bridge Commander, Armada 2, Freelancer, Legacy, and some other non sci-fi games. However, we have decided to return to our sci-fi roots and eliminate the "military divisions", as we called them. We will soon be supporting all new games such as Crysis, Star Wars: Empire at War, Star Wars Jedi Academy, and many more! Right now we are accepting all member applications. Previously, new members all started with the rank of Ensign. However, right now we have waived that rule and new members will be given an initial rank of anything up to Captain, depending on previous experience! So there really has been no better time to join UFDF than now! We are also pleased to announce that after our recent purchase of two dedicated hosting boxes (thanks to UFDF Ugstar!), we will soon be hosting dedicated servers for all of our eligible games! So no matter what game you play, there will always be a reliable UFDF server for you to play on, at any time of the day or night! Sounds interesting, how can I join or even just check it out?
Our website is United Federation Defence Force and our forums are found at United Federation Defense Force Forums (There is a link to our forums on the website). If you want to join, register on our forums and post in the Recruitment Forum. As a registered member of the forums without joining UFDF, you can see all our public forums. These should give you a good idea of what UFDF's like, but remember that these are only a small part of the forums! No matter whether you are an active gamer, a dedicated RPGer, or both, UFDF has something to offer to everyone! Even if you don't game or RPG, feel free to head on over to our forums and introduce yourself. We guarantee you'll still meet new friends and be able to contribute to a long-established community! We look forward to your visit!
Gaming Divisions
Star Trek: Bridge Commander
Star Trek: Armada 2
Star Trek: Legacy
Star Trek: Starfleet Command 3
Star Trek: Elite Force 1 and 2
Star Wars: Jedi Academy
Star Wars: Empire at War
Star Wars: Battlefront 2
Battlefield 2142
Crysis
Freelancer
Many of these divisions are brand new to UFDF, so we will be looking for active gamers to lead them to glory! If you enjoy a challenge, come and check us out!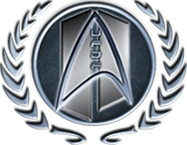 ---
#2
10 years ago
I was an Captain in UFP 2 yrs ago, im coming back to BC and lookin for a clan, do you hav a big BC squad?
---
#3
10 years ago
Add me on MSN, I'll give you some info about our division :)
---
#4
10 years ago
Hello my name is UFDF Tripz
I have been in UFDF for the past 3 years now, I find United federation defence for to be a very good clan for the ammount of time it's been around for. I recieved excellant training in games and I have made friends who i regularly chat with.
I also try to find time to deciate mYself towards UFDF to keep it going. I have resigned from UFDF once but I rejoined because I found it to be the clan i perfer to be a member of. If I had to leave it be only of personal reasons. If you do not believe me then the only way to find out is to join.
Thanks UFDF Tripz
---
24th April 2008
0 Uploads
#5
10 years ago
Hello everyone, i am UFDF Naruto, current Fleet Admiral (Commanding Officer) for UFDF , i have been in UFDF for 4 and a half years , half of UFDF's existence ;) it opened its doors in late 1998 and we will be calibrating our 10th year this November
UFDF is a place that you can relax and have fun, we support many games, but we will always stay true to our Roots , Star Trek Gaming, for as long as there is an active ST Game out there, we will be there
please visit us at United Federation Defence Force or our forums at www.ufdf.com/forums for any information, we will be happy to see you there, whether its just a visit , or if you wish to join
Second Star to the right, straight until morning UFDF Fleet Admiral Naruto
---
24th April 2008
0 Uploads
#6
10 years ago
Ross Clark;4315220I was an Captain in UFP 2 yrs ago, im coming back to BC and lookin for a clan, do you hav a big BC squad?
Which UFP ? [UFP] or {UFP} ? just being curious :)
UFDF ADD MOVIE http://www.ufdf.com/film/ad%201.2%20final.wmv
---