#1
12 years ago
-- Foxhound Is Still Recruiting, We Play All Sorts Of Different games, for more info please, visit our homepage - Foxhound Forums - Unreal Portal.
We are very active in BC, and have a few FH retextures, availiable via our homepage. FH Mods
It would be awesome to have more members ,we are a friendly outgoing community, and thrive on gameplay. we are a clan of kick ass gamers and have been on the scene for over 5 years. we will not tolerate cloak hoppers or godship users. we have a strict code of conduct and a well established command structure. if people disobey the ruiles in our servers they get kicked, and we have no stalkers, so if you see a member under FH Tags in a server, fight us with honor. we welcome noobies, as we will mould them and teach them our skills and make them into deadly forces.
please join today
---
Mikey - GameFront.com - Lead Developer
Sovereign002
Advanced Member
Adeptus Moderatus We purge with chain and bolter
105,915 XP
#2
12 years ago
Foxhound really is a great clan. And we're widely known in the BC world.
You won't regret joining us. ;)
---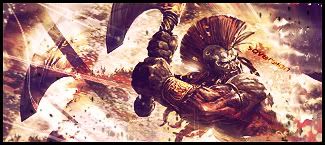 #3
12 years ago
Join Us! :borg: lol :)
---
Mikey - GameFront.com - Lead Developer