MScott
CGI Rendering and Animation
50 XP
20th February 2007
0 Uploads
#1
10 years ago
This tutorial will cover creating tactical icons for bridge commander Start by opening the model in your 3d program and maximize the top view. I'll be using milkshape for this demonstration, but others programs should work the same. Make sure all the textures are showing up properly. Some times you have to click twice on "sphere map" for each texture in milkshape if you are working with textures containing an alpha channel such as glows. Once you have the model open, from the top view make a screenshot for editing in a paint program.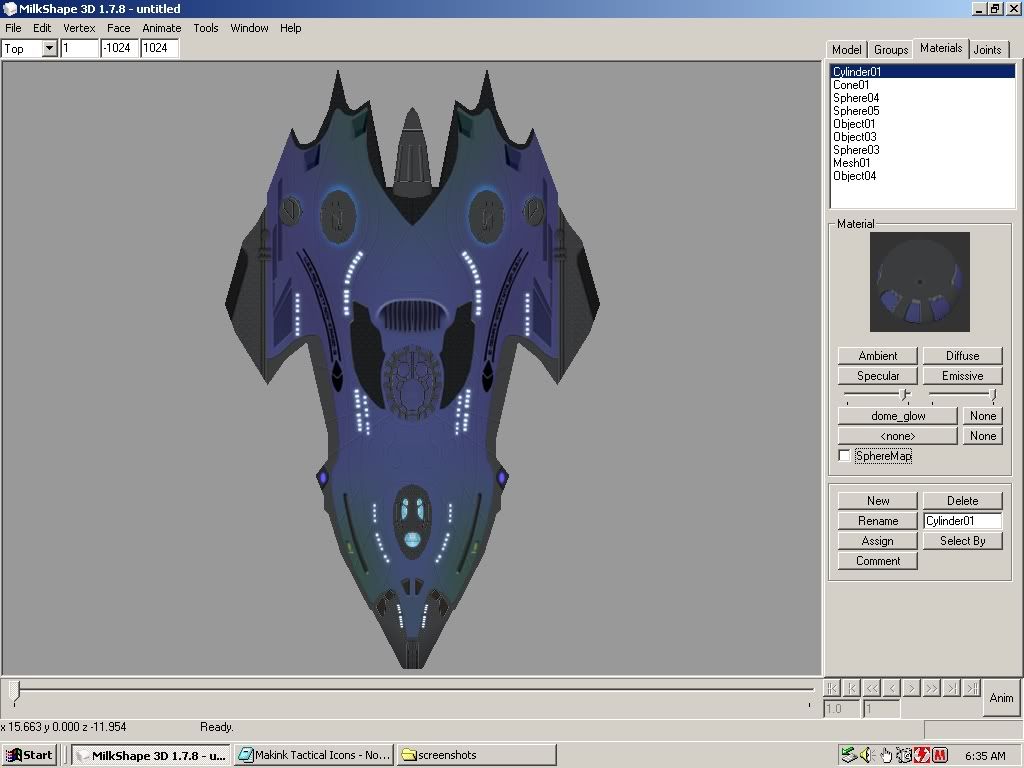 Now open the screenshot in your paint program. I'll be using "Paint Dot Net" because it is free and widely available. Once you have the image open in PDN, use rectangular selection to make a box around the ship.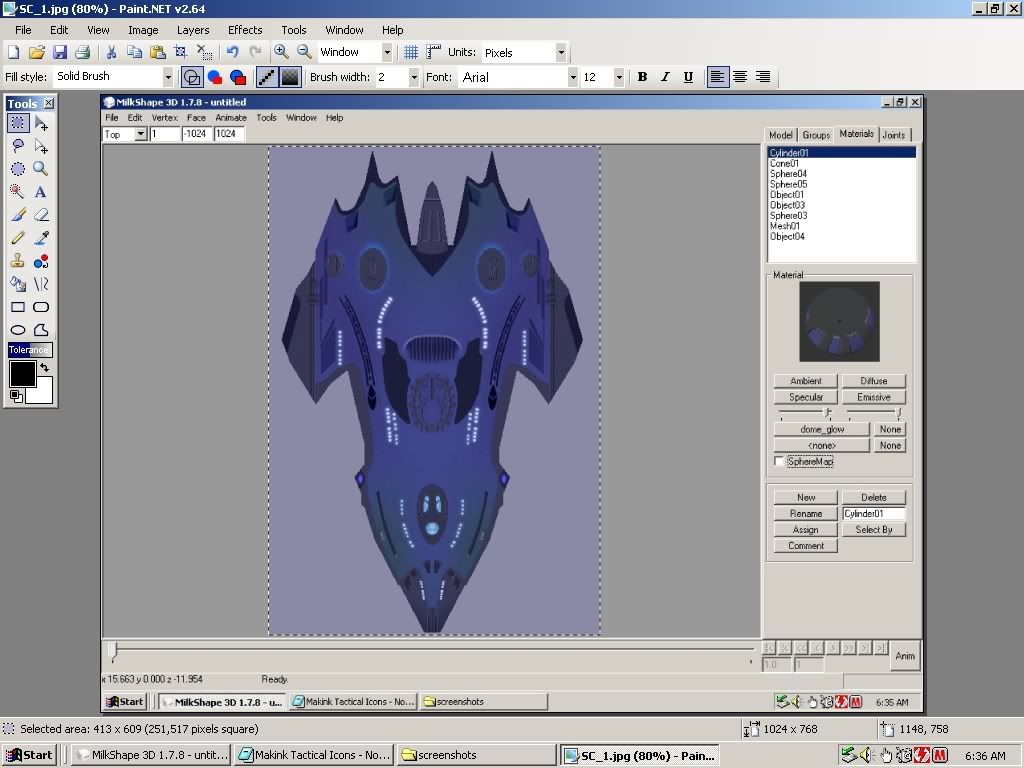 Then press "ctrl+shift+x" to crop to selection. This will get rid of everything else in the screenshot you do'nt need. Now your ship will likely be facing the wrong way. If this is the case, go to the top and use "image/rotate/180 CW" to correct this. It needs to face up to be right. Now to get rid of the background. To do this, use the magic wand (4th down on the left in tools) to select the backround and press delete.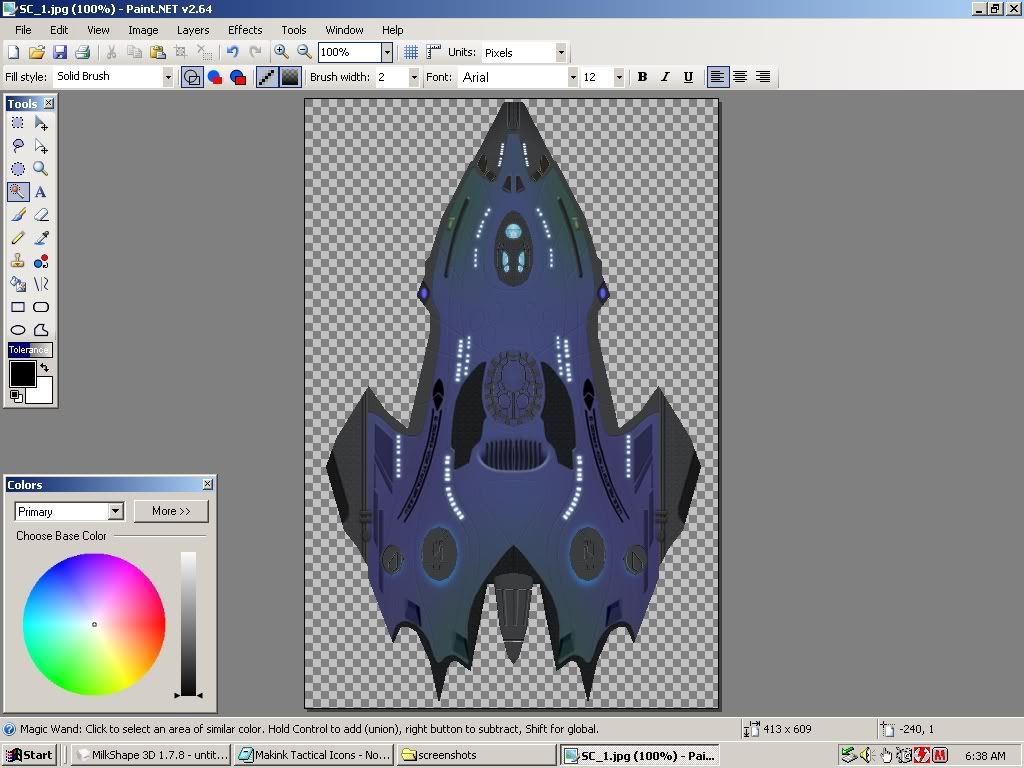 Time to resize the image. Press "ctrl+r" to bring up the resize window. Make sure the "maintain aspect ratio" box is checked, the "percentage" box IS NOT checked and that you are scaling in "pixels/inch". Set height to 128 ppi and press ok. Now press "ctrl+a" to select all, then "ctrl+c" to copy to clipboard.
Open a new PDN image "size=128x128" and use the magic wand to select the background and press delete. I usually zoom to say 400% at this point to make it easier on my old eyes. Now press "ctrl+v" to paste the image from the clipboard, center and "save as" a "tga" file.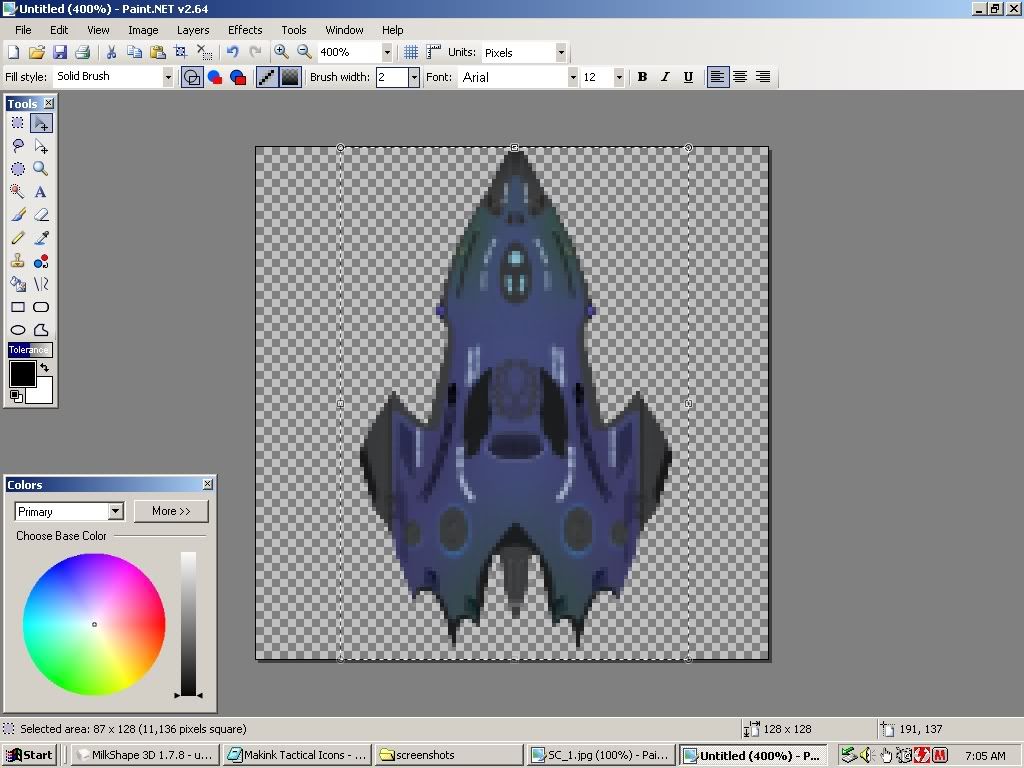 I hope many of you find this helpfull. Enjoy, MScott.:)
---
24th August 2006
0 Uploads
#2
10 years ago
Wow, I can see the benefits of having a 3D modelling program. For me, I have to replace my stars.tga file with a blank black one, disable space dust, and have the top of the ship face the light source in order to take the screenshot. :)
---
MScott
CGI Rendering and Animation
50 XP
20th February 2007
0 Uploads
#3
10 years ago
The model property editor could be used if nothing else is available. Nifscope is also free as is Gmax. But for the $30.00 investment, milkshape is one of the most useful tools available for import/export and 3d modeling.
---