21st March 2007
0 Uploads
#1
13 years ago
does anyone know of any halo ships i can download?
---
#2
13 years ago
No-one has made any yet, but keep your eyes peeled ;)
---
#3
13 years ago
We at the SBP07 are considering this subjet right now. However we are not sure if there are any legal issues to be taken into account. If you can find any written text allowing us to duplicate/import the models into BC please post it here or in our public forum under "Ship Request". Ship Builders Project 2007 • Index page To any Admins or Moderators: Now i know im not supposed to post links to other forums. Please consider this a one time happening. We are not trying to divert attension from theese forums, but rather help keep it alive. If this is still unacceptable please delete this post without notice. (Geuss you would anyway :D )
---
#4
13 years ago
Well, my last post was more of a hint that JL Studios have taken it up :P. My internet went down for a day, so I couldn't work on our current projects. I remember jimmy saying that every now and then someone requests Halo ships, so I though I would give it a go. I took about 200 game screenshots of the Pillar of Autumn and started. I haven't gotten far, but it's a start!
---
JimmyB76
Files Moderator
ST: Bridge Commander Central Forums Admin
31,257 XP
19th March 2003
0 Uploads
#5
13 years ago
limey98;4032673I remember jimmy saying that every now and then someone requests Halo ships
indeed - every few months or so, someone does ask about it... people have been asking about it for quite a while now also...
---
#6
13 years ago
Well, as I've now told everyone I'm doing this, I guess I better start updating! I think I've finished the very friont segment:
Spoiler:
Show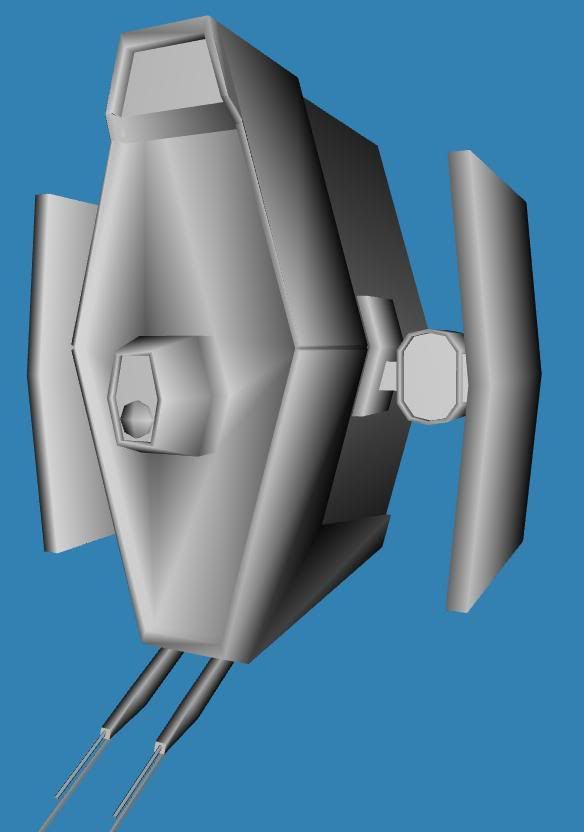 As I said, I'm using screenshots directly from Halo PC, but getting some angles is proving to be troublesome! However, I just did a search in google and found loads of stuff! The odd thing is, I'm sure I did that before I stared this :S! Oh well! Anyway, comments and opinions please!
---
#7
13 years ago
it looks awesome to me! but then i'm no modeler so almost anything looks good to me.:p
---
#8
13 years ago
I have been wanting these ships for awhile.
---
21st March 2007
0 Uploads
#9
13 years ago
i thell ya what when this modle is finished and set up for bridge commander post in in the thing and il will thank for so .... much because halo is asum
---