#1
12 years ago
This brief tutorial will show you how to open hardpoint files with the MPE that are in compiled python code. First open the model file.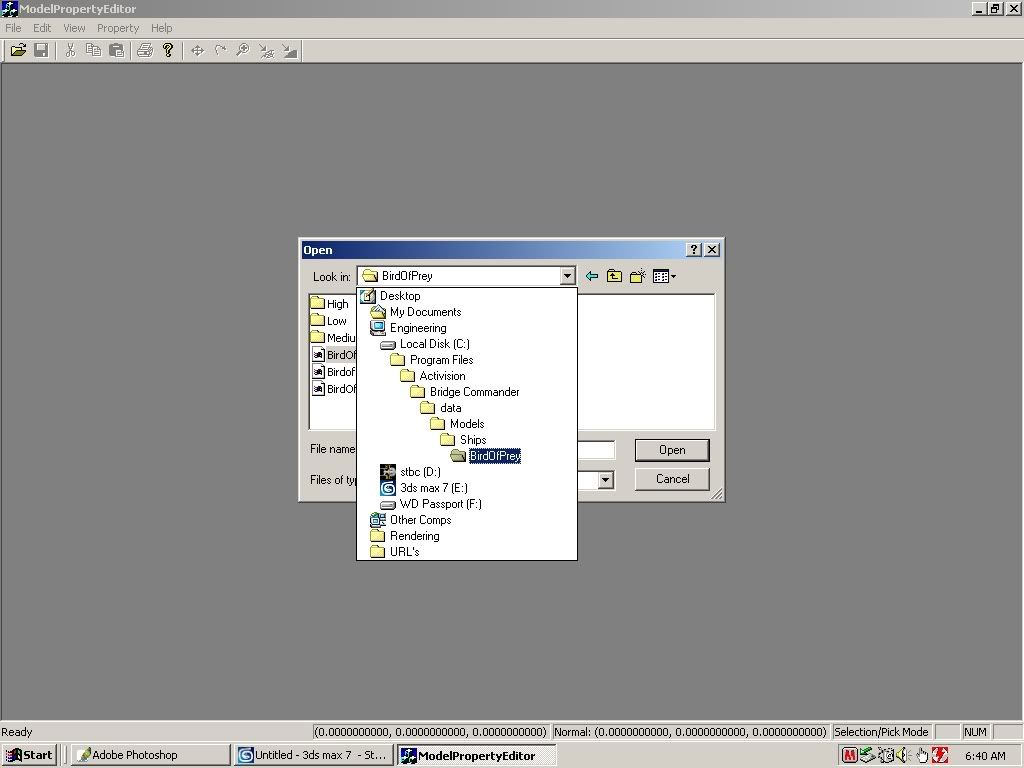 Then, unless your hardpoint file is in the same folder as the model file, you will see a message saying "No model script found. Would you like to load one?". Click yes.
Now you have to find that rascal. This is where it's commonly located.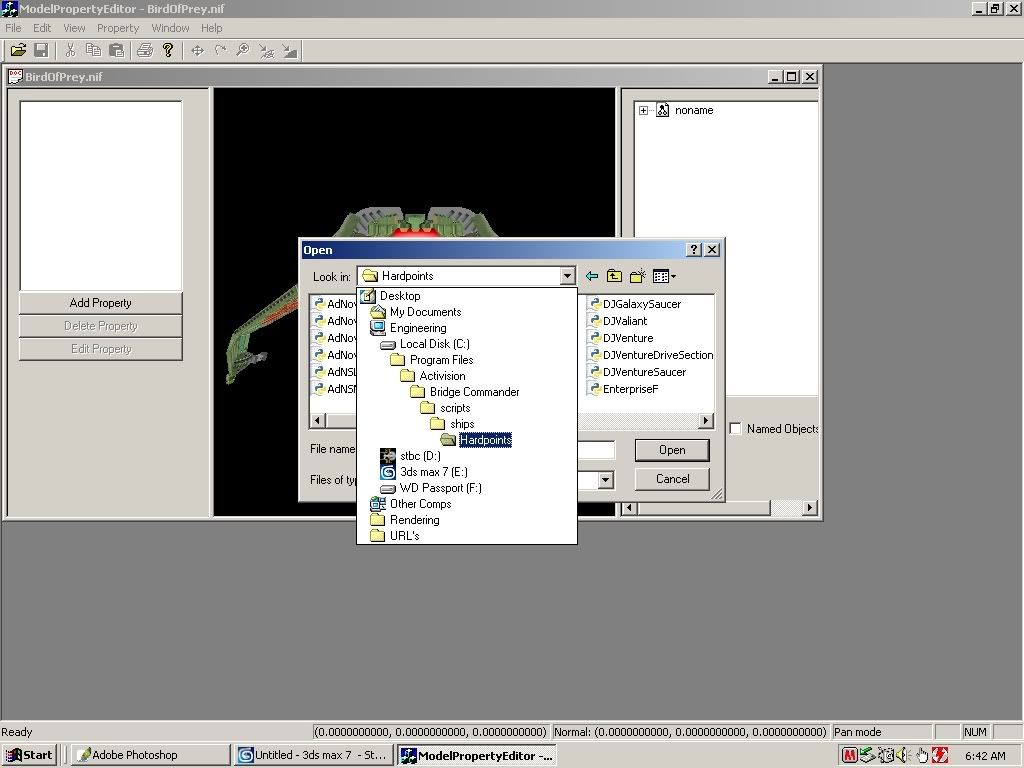 But often times the hardpoint file you are looking for is in compiled python format which wo'nt show up in the default list. The MPE only lists non-compiled hardpoints. What you have to do is start typing the name of the hardpoint you're looking for and auto-complete will then list the compiled files as well.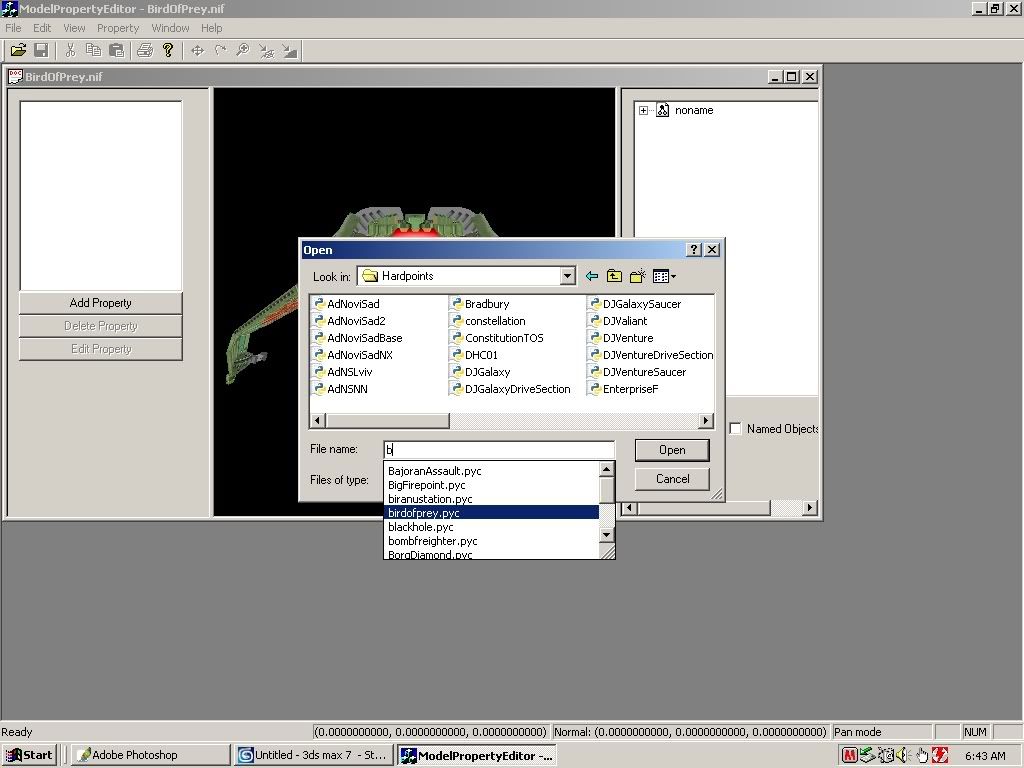 Then click on the file that matches the model and press open.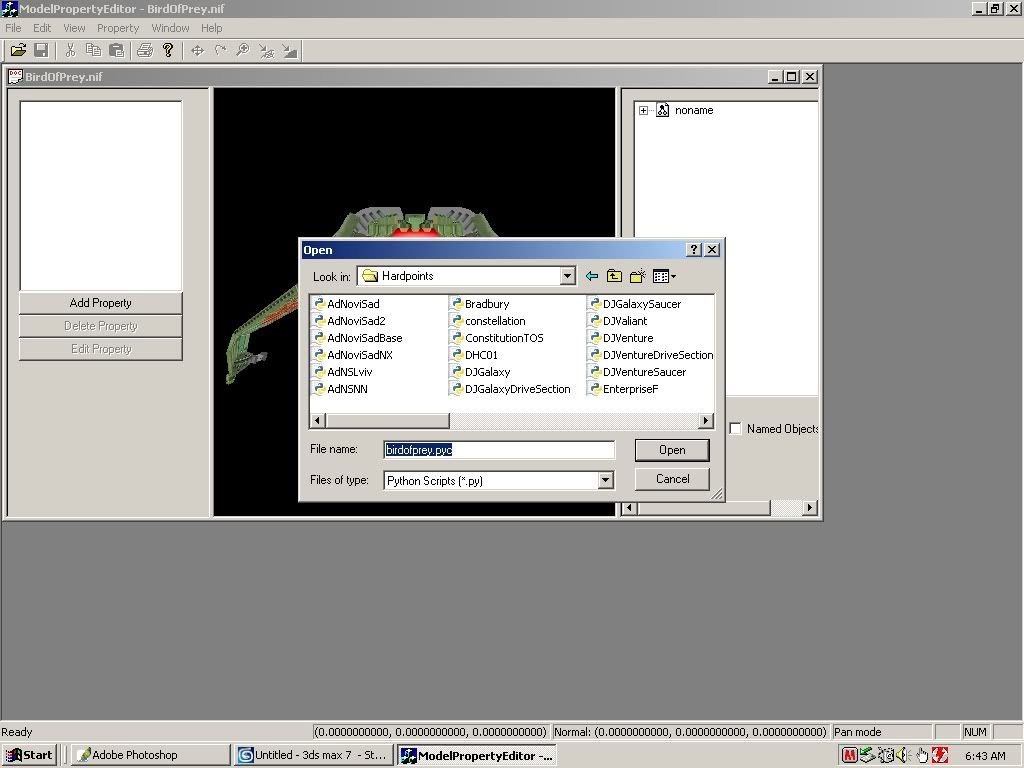 Then on the right side you will see a drop-down listing. Open that 2 levels until you see "scene root" and click on that. Then you will see the ships systems list appear in another window on the left.
Now you are ready to edit your hardpoint and save it as a non-compiled python file.
This is one of those little things that can be quite frustrating at first. Now that you can open any hardpoint in BC, I'm sure you will get hooked on the MPE and it's many capabilities. Enjoy, MScott.:cool:
---
#2
12 years ago
believe it or not, just yesterday we were talking about the need for tutorials like this over at BCC. This could help alot of people. Good job m8.
---
JimmyB76
Files Moderator
ST: Bridge Commander Central Forums Admin
31,132 XP
19th March 2003
0 Uploads
#3
12 years ago
perhaps this one could be stickied? also, it would be cool to have this tutorial (and any others) at BCC also :)
---
#4
12 years ago
Thanks Jimmy,it's posted at BCC now. I'm working on one for making phaser strips in the MPE. I'll post the one for making ship registries in max there too.
---
JimmyB76
Files Moderator
ST: Bridge Commander Central Forums Admin
31,132 XP
19th March 2003
0 Uploads
#5
12 years ago
MScott;4600983Thanks Jimmy,it's posted at BCC now.
ive moved your thread to the Tutorials forum at BCC
Tutorials
---
#6
12 years ago
When you open a model, it will ask you if you want to associate a script with the file. Click yes and you'll see [COLOR=Red]*.py.[/COLOR] Instead of typing a whole word you can just add [COLOR=Red]c[/COLOR] so it will say [COLOR=Red]*.pyc[/COLOR] then click open. All of the compiled scripts will then appear, and you can now select which script you want to open.
---
#7
12 years ago
I never tried that. Thank you for sharing this.
---
#9
11 years ago
As the same name ofcourse unless you want it to be a seperate ship then its more complicated than that.
---
#10
11 years ago
so THAT'S why the MPE has been crashing on me. thanks, guys.
---