16th August 2008
0 Uploads
#2
12 years ago
so what if it doesn't match up with what we all saw TOS, its a cool looking ship that should be made for legacy.
---
#3
12 years ago
Why do you start a new thread, if you don't make the model? You posted already in the Request thread so another thread/post is not necessary.
---
#4
12 years ago
..And give it a rest with this ship. It's an artists impression and, personally, I feel its an insult to trekking history. it wont be made by myself thats for sure. We know you want it and new threads wont promt us into doing it any more.
I'd really appreciate it if we had custom designs with you own creativity rather than the concept stuff you see on so many websites.
---
#5
12 years ago
There are plenty of non-canon ships that look fantastic. A good example is... I believe it's called the Confederation Class, but for some reason I can't find it anymore, it's the cross over between the NX class and the Constitution class. That ship was my favorite one that I downloaded!
---
#6
12 years ago
yes however, this is the 'new' constitution which replaces the old one. this makes it out of suit with the other TOS ships. It'd suck in legacy as it'd stick out like a sore thumb!
---
#7
12 years ago
I don't see this as a request that should be made in the request thread. If you want to discuss the concept and design then do so. Personally I like the design, I think Star Trek needs to contemporize
---
#8
12 years ago
Well, that's why, in theory, you could do a bunch of practically kit-bashing once you make it. I could do some drawing of all the canon ship classes with this new style.
I may be terrible at 3D art, but I'm fantastic with a pencil and paper. I'd be more than willing to work with someone if they wanted to do pack or something.
By the way, this is the ship I was referring to earlier: http://www.fourmadmen.com/mirror/~crimsonline/HybridThreeView.jpg
And here's an example of what other ships with that concept design (yes, by the same guy, http://www.gabekoerner.com/ent/shuttle2.jpg
This design based only on the short time you see the Enterprise in the trailer has a more original engineering section, but I still think the the nacelles from the Gabe Koerner design look better. The top view warp coils are reminiscent of the Ambassador class nacelles, and it doesn't have those giant shark fins like the this one: http://i248.photobucket.com/albums/gg178/judexavier/STXINCC-17013View.jpg
This is more of a concept discussion than a request, but I still would like something like it in game.
Also, it would still look fine with a nacelle like this: http://fc01.deviantart.com/fs30/i/2008/066/a/1/TOS_Connie_Current_3D_WIP_by_rushedart.jpg The exposed warp coil matches the canon Constitution class, however, I think it would look better on both the inside and outside of the nacelles, one side just doesn't look right to me. Of course, an NX class style exposed warp coil would look amazing as well.
But, if we want to go for stuff that IS canon (assuming that you believe that the new movie is canon, as I do.) then here's a shot from the set: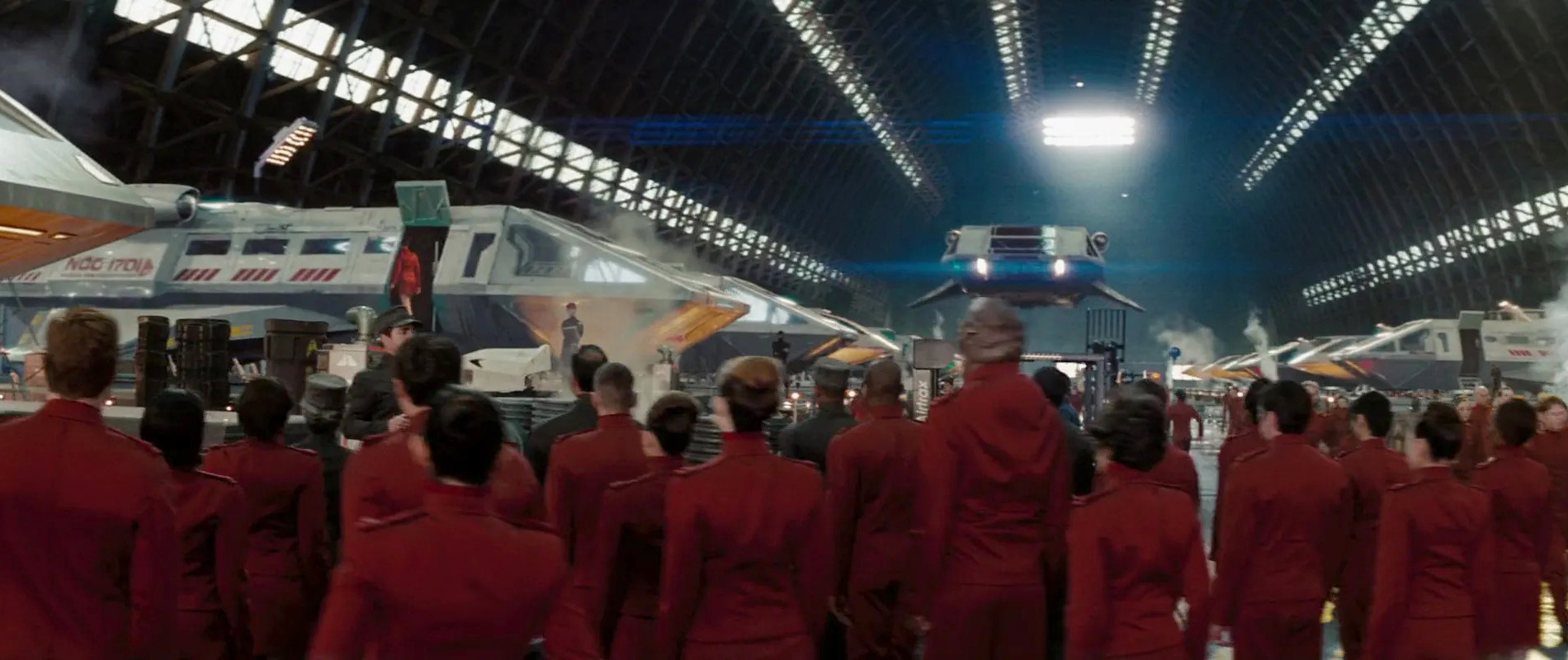 If someone that can model would be willing to combine forces (reminds me of Captain Planet every time I say that) then I could do concept art and they could model, and with the continually leaked information and images from the new film, we could have a full game mod done by it's release.
---
#9
12 years ago
Johnnymuffintop;4603374 I may be terrible at 3D art, but I'm fantastic with a pencil and paper. I'd be more than willing to work with someone if they wanted to do pack or something.
I wouldn't mind seeing some sketches from you
---
#10
12 years ago
i think most people here are very conservative.. meaning we dont like to change what is already there. the original constitution is what we know already and it'd feel wrong to replace it. This new constitution is a spin off idea thanks to one mans idea to completely change canon. rodenberry's original ship was the better looking more canon and fitting. Whilst this new concept looks more realistic and 'human-made' its far too different from the original.
---