15th March 2005
0 Uploads
#1
7 years ago
Doesn't work, right?
Spoiler:
Show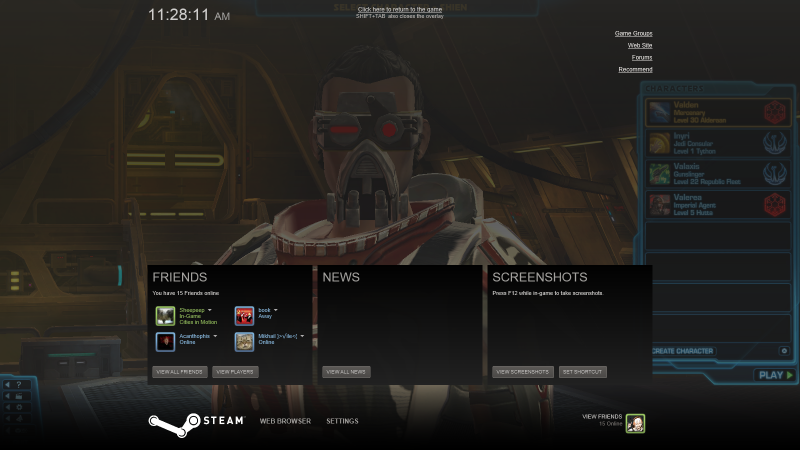 If you want to learn how to do it, see this thread on the official SWTOR forums. Warning -- it's convoluted, but it works.
---
#2
7 years ago
Read about this. What's the big anyway, for screen shots, or for the steam messenger or what? Never understood the need to add non-steam games to steam.
---
15th March 2005
0 Uploads
#3
7 years ago
Even for games that allow you to tab out, it can cause some instabilities. The less I have to tab out the better, and a lot of folks use steam as their main chat service (and the in-game web browser is nice).
---
#4
7 years ago
As a dual monitor user, TOR works surprisingly well in windowed mode. Fullscreen windowed mode at that, not a lot of games do so +1 to Bioware for that.
I blame Nathan for making me bitter towards the whole "and here's how you get this game to work with Steam overlay". Damn you Nathan, damn you.
---