#1
13 years ago
how can they have an early version of the borg when a the federation didn't meet the borg until q who i thnk tng anyway and 2 they started in the delta quadrant
---
Sovereign002
Advanced Member
Adeptus Moderatus We purge with chain and bolter
105,915 XP
#2
13 years ago
Because those borg travelled in time to assimilate Earth when they were still weak (I believe this happened in Worf 359...?) and were defeated by the federation (Picard) who travelled back in time after them and destroyed them...Unfortunatly they left the borg wreckage in the past, so when it was discovered the disabled borg drones rebuild themselves and tried to get back to the delta quadrant. However they were destroyed before they got there (by the NX-01), but managed to send a signal to the delta quadrant with the location of Earth...Which would reach the Delta quadrant after travelling for 200years and would be te beginning of Worf 359
Correct me if I'm wrong
---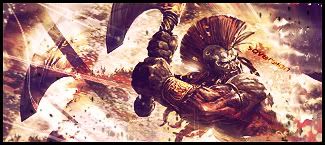 #3
13 years ago
the borg were FIRST intsroduced to federation/starfleet by q in best of both world
---
Sovereign002
Advanced Member
Adeptus Moderatus We purge with chain and bolter
105,915 XP
#4
13 years ago
Yes...so... In the NX-01 series they never mentioned it was the Borg, they didn't know it was the borg, just something that was way more advanced than they were. And they made a comparison to a book/log-entry some guy made about a species from the future that tried to take over Earth, but were stopped by earthlings who alwo came from the future... All the fans know it's the borg, but they did't know this. And thus never knew they had made the first encounter with the borg...
---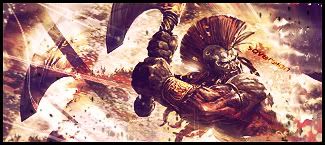 #5
13 years ago
yes but when enterprise encountered borg instead of nothing like this on record there should have beent nx 01 record of it
---
30th April 2006
0 Uploads
#6
13 years ago
Soverign002Because those borg travelled in time to assimilate Earth when they were still weak (I believe this happened in Worf 359...?) and were defeated by the federation (Picard) who travelled back in time after them and destroyed them...Unfortunatly they left the borg wreckage in the past, so when it was discovered the disabled borg drones rebuild themselves and tried to get back to the delta quadrant. However they were destroyed before they got there (by the NX-01), but managed to send a signal to the delta quadrant with the location of Earth...Which would reach the Delta quadrant after travelling for 200years and would be te beginning of Worf 359

Correct me if I'm wrong
Ok lets see, during the invasion of sector 001, seen in the movie "First Contact," the USS Enterpise-E assisted in the destruction of a borg cube, which released a borg sphere that traveled back in time to destroy the "Phenix" and prevent the First Contact with Vulcans.
The Enterprise-E followed the ship back in time and destroyed the sphere, however reckage landed on Earth, which at the time no one noticed. (Probably because the Enterprise was malfuctioning). Wolf 359 was in no way involved in this particular event. :)
---
9th November 2006
0 Uploads
#8
13 years ago
1 problem with the theory about where those specific drone came from is that the drones themselves look completely different to the drone from First Contact-the armour they have is way different-it looks like a very primitive version of the TNG borg, also the amount of time between injection of nanoprobes and assimilation was really slow for the 24th century time as it took hours instead of minutes or seconds
---
#9
13 years ago
yeah they just don't make sense
---
9th November 2006
0 Uploads
#10
13 years ago
And phase pistols blasting through Borg Shields-I mean WTF phasers are much higher yield and even with the frequencys becoming unstable when overpowering the weapom, nahhhhh these borg are not 24th century-I thinks that people believe that because both E-E borg and these borg happened within 10 years of each other that they are related-they said 100 years so the 2050's during WW3 Not 2063
---