#1
11 years ago
So I was thinking one day. If a ship were to position itself directly under the Galaxy Class Main Ventral phaser array and above the forward torpedo bay, would that ship be protected by a blind spot in the ships weapons? And furthermore would this weakness extend around the "goose neck" of the ship?
---
#2
11 years ago
If a ship placed itself under the Ventral phaser array, wouldn't that just be saying 'I'm here, easy pickings'? Maybe I've got the wrong position from which you mean, maybe a diagram would help? Regardless though, Saucer Seperation would solve this problem ;)
---
24th November 2003
0 Uploads
#3
11 years ago
This would of course be dependent on the size of the ship in question.
---
Sovereign002
VIP Member
Adeptus Moderatus We purge with chain and bolter
105,915 XP
#4
11 years ago
I must agree with Tycoon, placing yourself directly under the ventral phaser array would make you a sitting duck. I'm sure you mean something else so a picture would be very appreciated.
---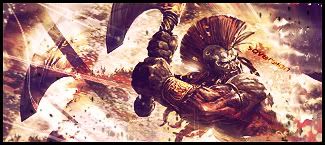 25th March 2005
0 Uploads
#5
11 years ago
hehehe, i already see the powerbuild in the array. THose two glows that are coming to each other and then BOOM..
---
#6
11 years ago
I think he means putting a small ship right under the captains yacht and/or where the saucer and the "neck" connect.
---
25th March 2005
0 Uploads
#7
11 years ago
mmh i think that the small ship still will be destroyed. In voyager we saw how far the phaser angle of the belly arc was. So it will even go to its tip of the arc and still will be able to shoot or destroy the ship.
---
#8
11 years ago
I don't think there is anyplace that you can hide even a 5m ship around a Galaxy without not being in the arc of an array. EDIT:300! Wow, my power jumped from 0 to 3.
---
Tas
Serious business brigade
50 XP
4th September 2004
0 Uploads
#9
11 years ago
Galaxy class weakness? The fact its a luxury cruise liner. :)
---
#10
11 years ago
Tas;3845551Galaxy class weakness? The fact its a luxury cruise liner. :)
A Luxury Cruise Liner that just so happens to be able to own a Cardassian Galor, and rival a Klingon Vor'cha and Romulan D'Deridex. Not many Cruise Liners can say they've got that behind them. ;)
---