#101
14 years ago
indeed but the humor of Q or the doctor is the type of humor that should be used more.
---
Sovereign002
Advanced Member
Adeptus Moderatus We purge with chain and bolter
105,915 XP
#102
14 years ago
You know I beginning to like you more and more, you're a fine recruit for Gf, and the whole Star trek crew on this forum! And we need them too, are lines are growing thin
---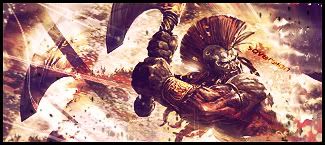 #103
14 years ago
Hey its macrohead with microbrain :D of Q words ... Have you eaten any good books lately wooorf!
---
#104
14 years ago
it was funny when the younger Q in voyager made 7 of 9 stay naked then had a disco in engerniering lol.
---
#106
14 years ago
lol then later he says "can i see you naked again?"
---