FileTrekker
Über Admin
I'm spending a year dead for tax reasons.
269,305 XP
15th December 2002
87 Uploads
22,518 Posts
1,747 Threads
#1
2 years ago
Eh.
It just looks like an attempt to do JJ-style Trek on a TV series. Based on the font / logo used, and by simply calling it "Star Trek" - it's probably going to be TOS-era or JJ-verse era and it'll probably be more of the mistakes that have dogged Trek since the TNG era ended;
Dumbed down, bad CGI, and a focus on action and tits.
This is probably a lot to gather from a purely CGI based trailer; but going with the 1960's nostalgia / JJ-style logo just seems to heavily indicate an intention to mirror or replicate what the films are doing, aesthetically at least.
The only interesting thing about it is the phrase "New crews", which implies a focus of multiple starship crews. Which is probably a mistake because the tightness of the crew is what made TOS and TNG a huge success.
Not hopeful at all. :o
---
25th November 2006
0 Uploads
#2
2 years ago
CBS All Access? is this the same format as say HBO go?
---
Signature brought to you by Carl's Jr.
#3
2 years ago
i would say it's going to be 100% JJ-verse era, doing it differently wouldn't make much sense, imho.
bitching about it after watching less-than-a-minute-long trailer though that shows next to nothing? c'mon.
---
53,121 Posts
1,330 Threads
#4
2 years ago
There were no tits.
You LIED to me.
---
#5
2 years ago
"RadioActiveLobster"There were no tits.

You LIED to me.
:D
---
FileTrekker
Über Admin
I'm spending a year dead for tax reasons.
269,305 XP
15th December 2002
87 Uploads
22,518 Posts
1,747 Threads
#6
2 years ago
Well, suprisingly, I like the JJ movies, the first more so than Into Darkness which was a bit leaky plot-wise, but neither were particularly good Star Trek.
I just feel like a TV series has a chance to do something different, do something more philosophical or meaningful again, and the impression I get from this trailer is it's just going to be more JJ-verse.
Which is fine except we already have movies for that, it's a lazy / cheap / cash-driven way to do it.
---
#7
2 years ago
you're driven by nostalgia, imho.
which isn't a bad thing, but you should put things into perspective before judging JJ. you've mentioned 'bad CGI' earlier. there isn't one bit of a CGI in JJ's star treks that i would call bad. want bad VFX? watch TOS, heck, even TNG. DS9 was a slight improvement, then Voyager. Enterprise was years ahead of previous ones, and light years ahead when it comes to VFX quality.
they were all good in their era, but didn't age well. only Enterprise can be watched today without immediately recognizing that something is definitely decades old. and even that, as well as all pre-JJ star trek feature films, don't hold a candle to JJ's star trek - and while the trailer here doesn't show much, it definitely shows the same quality of VFX. because there's basically no content in it, it doesn't mean squat, but i wouldn't call it bad VFX. and my point is, when you can do proper VFX that doesn't look cheesy, you're going to use it more - because you can. obviously, budget is still the limitation, but you can do a lot more today that will definitely look real, than in all those old star trek movies. as a result, you can do more action. quite a lot of JJ's stuff simply wasn't possible back then.
as for the story, i loved both JJ's star trek and into darkness. what's great is that they're building on what they've done so far, moving forward with relationships, character development and so on - something that wasn't always present in this universe. also, the cast is perfect - and i don't give a damn about "whitewashing" Khan - Benedict Cumberbatch was the best Khan they could get, and he delivered.
and what was that great in old star trek movies? the ones from TOS era were probably the best, everything that came afterwards until JJ's era, was a downward spiral. first contact was probably the last good one - i've enjoyed it, but it wasn't perfect. insurrection looked like made for tv, and nemesis was just bad.
as for tv series, i liked them all, but i fail to see how the new one may lack something meaningful or philosophical. JJ's star treks are meaningful, even philosophical when you look at the big picture. it's just not about bold, shakespearean captain drinking earl grey while noting his thoughts in captain's log anymore.
and i hope the new series won't be about it either, because THAT would be a lazy, cheap, cash-driven way to do it. if you miss it, watch TNG again. star trek has to move forward.
---
Chribolski
VIP Member
No chance, you metal bastard
214 XP
17th August 2010
0 Uploads
#8
2 years ago
"unic0rn"JJ's star treks are meaningful, even philosophical when you look at the big picture.
No.

It.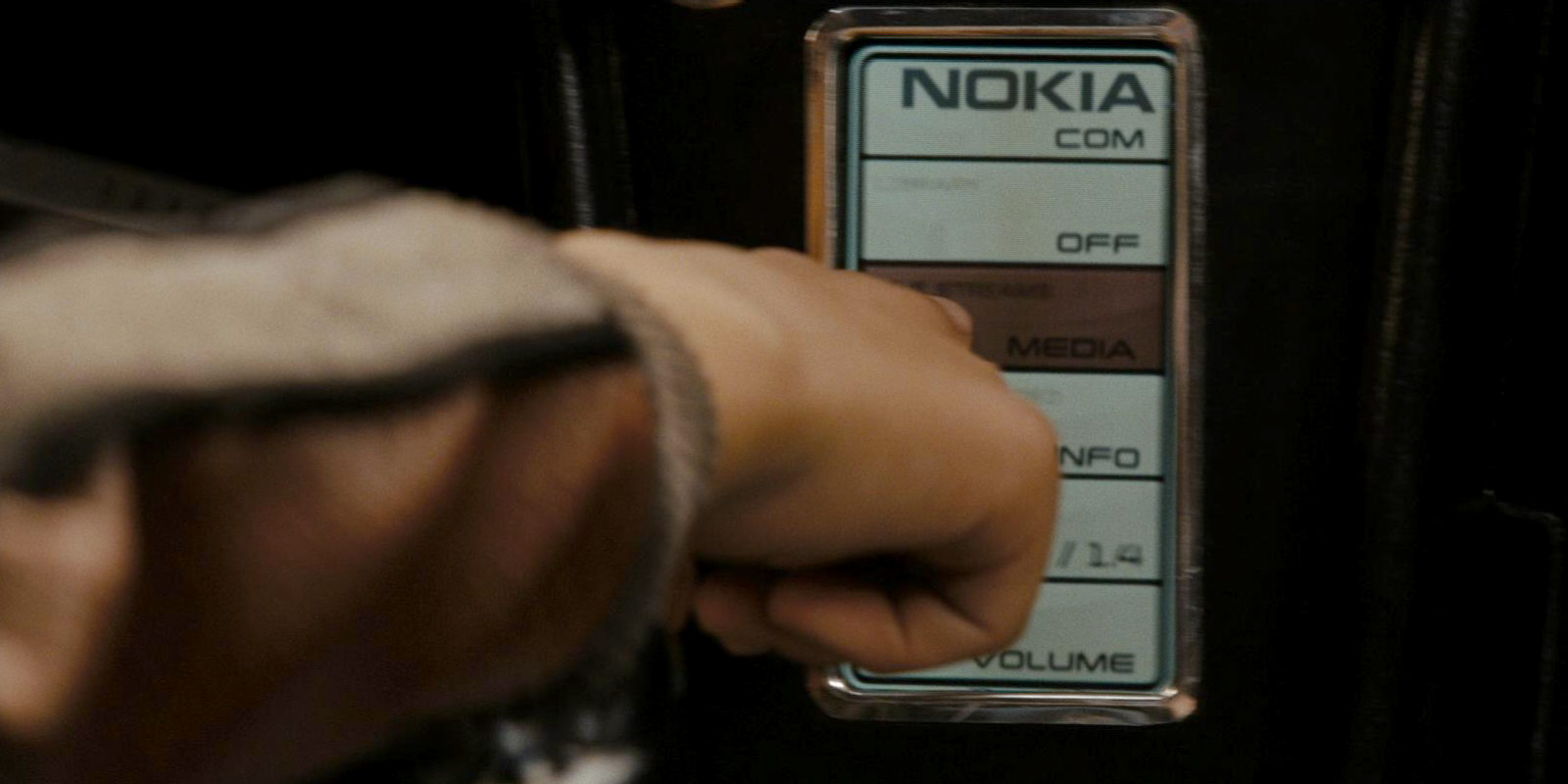 Is.
Not.
---
#9
2 years ago
haters gonna hate.
new klingons look better, imho. less like savages, more like intelligent, but ruthless spieces. which they always were, savages wouldn't build a warp drive. sure, one can argue about their nature and the way they were portrayed in old series and movies, but in my opinion the new look gives them far more justice.
as for cold fusion, we have no idea how that particular device was supposed to work. in regard to laws of physics, the only explanation would be that it would convert heat into different energy, assumingy via nuclear reaction, and since it was 'exploded', the nature of that reaction would be uncontrolled, hence the effect. it's a stretch, sure, but same thing was being said about the warp drive itself, and currently NASA agrees it's theoretically possible and they even did some research into it, it's just that the amount of energy needed is far beyond of what's available according to mainstream science.
Khan? as i've said, they couldn't have chosen better.
transwarp beaming? sure, widely available transwarp beaming would deprecate spaceship travel on regular routes, but it wouldn't eliminate the need for starships for exploration and defense. the thing is, so far it's supposedly a secret known only to the top of the starfleet command and to at least some of the enterprise crew. also, that device was most likely a prototype built by Khan himself. sure, it's a plot device aka "how do we get Khan to the klingon homeworld", but there were much worse cases back in TOS era (slingshot effect comes to mind - if they were so truthful in their logs, starfleet had to know about it - how is it that noone tried to abuse it for whatever reasons and only in 27th century someone decided to finally abuse the time travel, creating temporal cold war? yeah, borg tried in first contact - but that was just one case. makes no sense, really).
as for the girls, there weren't any back in TOS? really? heck, even Chris Pine is a much better Kirk than Shatner ever was, imho. with years, Shatner became more cocky than ever needed and was just full of himself.
as for the truth, honestly, it's only a cherry on top of a cake being the prime directive violation. check the first two quotes: http://memory-alpha.wikia.com/wiki/Prime_Directive
yet, Picard violated the prime directive several times himself. on the other hand, he disobeyed a direct order when he decided that someone else has violated it. shows only that the world isn't black and white, and captain sometimes has to make a decission. Kirk has a lot to do, he knows that much from Spock Prime and Nero's crew. he lied, just like he cheated on the Kobayashi Maru test - just like the 'original' Kirk did. he is who he is - he should be judged by his actions, not by some random youtube clip made by some hater.
sure, there are elements that are somewhat a stretch. why were Kick and Bones distracting Nibiru natives, when the shuttle was hidden in the ash cloud? (enterprise at the bottom of the ocean was riddiculous according to Scotty, but perhaps they wanted to avoid interference when forced to use beaming) why the trip back to earth was seemingly short? but that's the result of trying to do a movie with a lot of action. because what else would you put there? "one week later"? "Carol, the world is going to hell, lets do some fucking before your father catches us"? older star trek movies and series were full of such shortcuts and noone complained. here, at least it's possible that Khan gave them some tips on increasing warp drive performance - after all he designed vengeance, which had three times the speed of the enterprise.
as i've said, haters gonna hate. you won't see the bigger picture though if all you can do is bitching about the details you don't like.
---
Chribolski
VIP Member
No chance, you metal bastard
214 XP
17th August 2010
0 Uploads
#10
2 years ago
it sucks.
klingons look ridiculous, and 'edgy'.
im not gonna address the fusion issue, as it's all theoretical but it's still ridiculous.
i note you've not mentioned the enterprise randomly being underwater when it could've stayed in orbit, or spock spelunking into the middle of an active volcano.
you're defending the stupidity of a film made in 2013 to a series made in 1966.
chris pine is a fine actor, but it's a straw man as no one said he wasn't.
the original series did not have absurd amounts of titillation, just had kirk get off with them. carol marcus is literally in her gruds for no reason in it. the scene is without point.
it's one thing to lie on a test, it's another to shit on the prime directive as directly as kirk does in that film.
i don't need to see a bigger picture. the film is a mediocre action film with star trek slapped on. the opus is on you to prove why any of what was mentioned in the video makes sense, instead you've offered naught but excuses and referrals to the older series doing it once or twice, except when it does happen, the fanbase does indeed call it out as bad, you think people don't complain, then why is threshold effectively retconned from voyager?
i know you're contrarian (or you really come across as such) but calling the majority of the fanbase 'haters' is comical at best. the first film is okay, the second is abominable.
---