#1
15 years ago
i wondered, those ships of stargate are they stronger than star trek ships? so i small situation, the year is 2395 in star trek time and the normal time for stargate (present). 2 vs 2. the ships are both prepared for war! max fighters on both sides and armed with everything that they can carry. prometheus and intrepid classes carries photon,quantum torps,shielding of the best and the intrepid has the special endgame armor. prometheus and daedalus classes carries there missiles,railguns,.... both scifi uses their speed,maneuverability,scientific methods for tactical purposes,.. boom the action begins! who shall win!!!:bows:
---
#2
15 years ago
Bye Bye Stargate! I can't see the STargate side winning this somehow (seeing as they are in the 24th Century) and Stargate (now) is the 21st! - I know it's fiction, but still, Trek would Win! Besides, Prometheus - MVAM, so thats 4v2 :p
Edit: Trek has more in the ways of science and what seems maneuverability!
---
Sovereign002
Advanced Member
Adeptus Moderatus We purge with chain and bolter
105,915 XP
#3
15 years ago
And the ablative armor man thats going to be painfull. The rockets of the Prometheus (stargate) can easely be shot down by phaser fire and dont let me start about the weaponry of the st fighters: shields, phasers, some of them even micro torpedoes,... Its a done deal.
---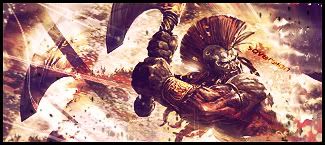 #4
15 years ago
Well in the prometheus you just call the azguard to come save your butt :p
---
#5
15 years ago
yeah and in star trek you call the borg or species 8472 and its :cya: with asguard!
---
#6
15 years ago
lol, i can just see an Assimilated Thor :p
---
#7
15 years ago
really and o neill comes and says at thor, "thor buddy what has happened to you?" thor " resistance is futile, oneill" funny!
---
#8
15 years ago
heh, i'd also like to hear O'neils sarky comments towards the Borg when they say all their blabber
---
#9
15 years ago
i see it already like riker said in nemesis.. o neil: "mmh very chattyyy..." then a borg drone is transporting on board and tealc wants to punch it but is been thrown away and o neil "wow wow guys time out, cant we sort things out" borg" we are the borg" oneill " i understood that part already..."
---
#10
15 years ago
lol! Yea, however I think TealC would be able to overpower your Average Drone! :p
---