#51
15 years ago
Babylon 5, Star Wars and Star Trek I would put at the top of the game!
---
Sovereign002
Advanced Member
Adeptus Moderatus We purge with chain and bolter
105,915 XP
#52
15 years ago
Yes those are the biggerst, strongest sci-fi shows. But bab5 is still the lower, weaker of the three, they just have a lot of ships thats all.
---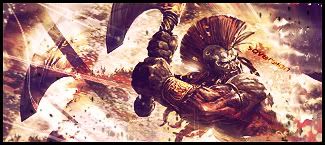 #53
15 years ago
You can't be serious Matt...
Star Gate is the most powerfull series put on TV The GATe OWNS the tREK
---
#54
15 years ago
I would put Stargate in 4th! They are good (and will be the longest running sci-fi show after season 10)!
---
#55
15 years ago
huh and star trek?? remember they have more then 28 seasons!! 7 of tng/ 7 of VOY/ 7 of DS9/ 3 of TOS/ 4 of ENT... But its getting bored stargate and they arent powerfull!! rockets vs a hatak cruiser ow please!!
---
#56
15 years ago
OMIGOD
DID you see how much fire power the Prometheus took before leaving!!! Please.... Galaxies and Intrepids have colaspse from just a fraction of the same power..
---
#57
15 years ago
I was refurring to a single running show Blurb, the maximum Trek got was 7 (3 for TOS & 4 for ENT)! Stargate will be on 10, and much likely more! I must admit, some of their storylines as of recent have got a little boring, though they are bound to improve!
---
#58
15 years ago
No way Supa...It's set up for incredible action...and I'm will to learn for a moment about the enemy...Its called suspense
---
#59
15 years ago
You saying 'no way' in regards to it not being boring? - If so, I never said it all is, just some episodes have been in the past!
---
#60
15 years ago
eum srry but they are firing with missiles!!! In star trek the missiles would be destroyed by the deflector dish or with phaserfire... They destroy goauld fighters with railguns!!!!! please this is low!!!also the goauld are a race that exist very long but the alkesh bombers are meant to bomb the place down??!! right.. We saw in a episode doing this and the damage was very low not even 100 m... Also in the stargate movie and the episodes the fighters power werent strong on the grondtroops!! A peregrine fighters would outmatch them easily!!!!
---