#71
15 years ago
yeah indeed!!! they fired with rockets at advanced ships!!
---
3rd November 2005
0 Uploads
#72
15 years ago
Okay lets can the noobish fanboyism and try to use some cold hard facts? So before I post my thoughts how about a site with some "canon" info on Stargate ships. Simply saying "Trek wins because its further along in the timeline is not going to cut it ever. And while I like trek more than I like Sg1/Atlantis I would like to make a non biased opinion.
---
15th October 2003
0 Uploads
#73
15 years ago
I concur...I'll look but Stargate has everything Trek does and more
---
Sovereign002
Advanced Member
Adeptus Moderatus We purge with chain and bolter
105,915 XP
#74
15 years ago
No it doesnt, there are only 2 races in stargate who are worth a damn and thats the gua'uld and the Asgard. The Asgard cant even win from replicators, i mean replicators!! And the Gua'uld, well ok they have fairly strong ships but the Alkesh and those deathfighters are just worthless: deathfighters dont even have shields and the bombing strenght of an alkesh isnt even as strong as a phaser. The Jaffa have reasonable weapons which need no reloading but the humans are a fair match with their normal weapons so a handphaser would be a match too. None of those races even have the ability to destroy a planet in less then a hour.
---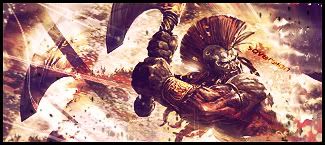 #75
15 years ago
Stargate doesn't have Cloaking Devices, Klingons, Fleets of ships (and I mean proper fleets)... As much as I like it, Trek overwrites Stargate anyday!
---
15th October 2003
0 Uploads
#76
15 years ago
Not really with Atlantis all that is changeing...the tech may not be the same but they've destroyed a planet in 30 minutes in Star Gate...
The Asgaurd as similar abilites as Federation ships and seem to able to take a beating un like Federation ships.
Then the Ancients are far more advanced than Trek...Cloak warships...and instant interdimensional travel.
They've destroyed stars in Stargate...with Asgaurd tech...and it wasn't something they had to figure out...they already knew how to do it.
Power out put thanks to the Ancients and the tech they left behind is much greater than any ship or station Trek has ever gone up against....There more than a match and growing every day...
---
#77
15 years ago
That being the case, you simply can't compare them :p
---
#78
11 years ago
Thoughts lead on to purposes; purposes go forth in action; actions form habits; habits decide character; and character fixes our destiny.
---