#11
11 years ago
Sovereign001;4032903d'oooh, please, this movie is i think going to be a catastrophe. this will happen in the cinema.

Spoiler: Show

Sovereign001;4032903like my nuke?
:lol: Quality, that made me laugh. + Green for you. ;) In regards to the Movie, I can't see many Trek Ship battles here... And yeah, it is going to be crap. They need to move away from the timeline storylines.. Edit: In regards to the Rep, I've got to spread it around more first. :(
---
16th October 2003
0 Uploads
#12
11 years ago
Sovereign001;4033102i agree, damn and fans are working on it! What kind of fans? 60 - 70 year old guys? damn people want action like sg atlantis or bsg etc! take 24 a 25 century and let hell lose!
I don't want just action in the stories I want a REAL story...something with suspense...They better make this good or they might as well put Trek out of it's misery. I'm serious if this movie isn't good I'm swearing off Trek for Good....no more movies..... I refuse to keep paying these people for shotty workmanship.
---
9th February 2005
0 Uploads
#13
11 years ago
I'm still going to give it a chance. Although I have a feeling that Nimoy's acting will be the only true highlight of the film, unless they can find some way to insert a huge ship battle into it, and judging by this storyline (If it's true) that will be very unlikely.
---
#14
11 years ago
Edit: In regards to the Rep, I've got to spread it around more first.
i'll hold you on that ;)
---
16th October 2003
0 Uploads
#15
11 years ago
I'll give it a chance...but...I swear to god this is the limb I'm going out on for another trek film. I've thrown away my money four times...
you know what...I'm not going to see it. I'll wait till I get word from people who have but there really is no reason to keep spending money on trek stuff when they just keep letting you down.
---
24th November 2003
0 Uploads
#16
11 years ago
I don't know... I didn't think the last few were a total waste of money. Except maybe Insurrection. I found myself almost agreeing with the "bad guys" in that pathetic excuse of a storyline!
---
#17
11 years ago
I fear gentleman this may be the end of all humanity.
Unwittingly the idi...persons that be have created so many Star Trek Time Travel related plots that space and time as we know it will collapse in upon iteself ending the universe as we know it.
This could cause a event so huge it will suck in upon itself thus creating the start of a new big bang and a new unverse will be created.
Recap: Yet ANOTHER Star Trek plot involving time travel. How original.
---
#18
11 years ago
well waste of money, be careful, if there's good action and some real canon stuff in it. It maybe turns out to be good. Because, the times of TOS, were almost in GIGaton.
---
Sovereign002
VIP Member
Adeptus Moderatus We purge with chain and bolter
105,915 XP
#19
11 years ago
Originality for the loose I'd say.
I'll definitely watch it at the movies and I'm still hoping they won't screw it up even more than they already are. I seriously hope they keep it as canon as possible. Yet I have the feeling they won't. :(
If they screw this movie up I'm afraid they'll loose much of the possible fans, not to mention many trusted fans. I've seen how a lot of people have lost hope in Trek these days. Which saddens me.
---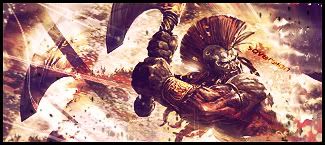 #20
11 years ago
bwoah, its also, news etc, are always overreacting. They make of a fly an elephant.
---