#1
11 years ago
Battlestars may be all well but as with any mod it always helps to have several different support vessels. With this in mind the ship pictured below is, hopefully, the first of these. This particular one (by looking at the textures alone) is Colonial in origin. I would like to send many thanks to Backstept (current member of Scifi-meshes forum) who has granted permission for the recreation of this rather sweet heavy destroyer/medium frigate style support vessel I have created a much lower poly version (the original was around 78,000 polys. This one is closer to 2900) and applied textures released with BSG75 galactica SFC3 release by Ancient Angel. Original orthos used in the SFC3 version released from Zoic Studios. These have been unaltered but "force mapped" onto this new model. To me it looks fine, although there is a very small amount of stretching in the odd place (but nothing thats overly serious). Anyway. Before I convert this I though I would post some 3dmax renders of the completed model.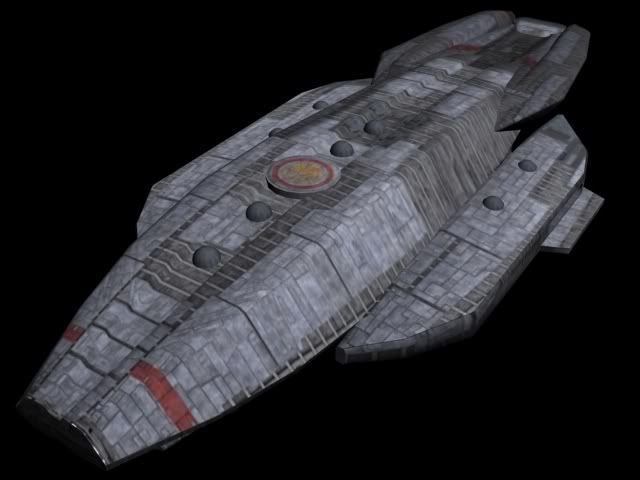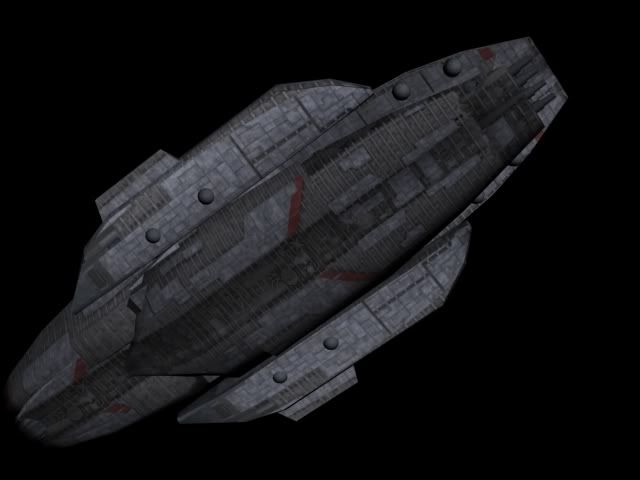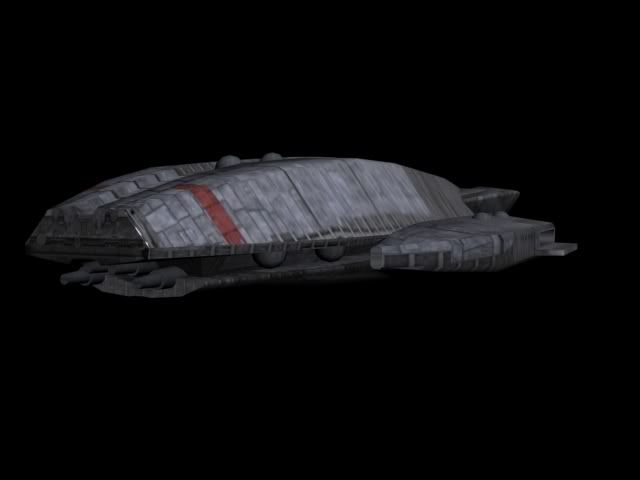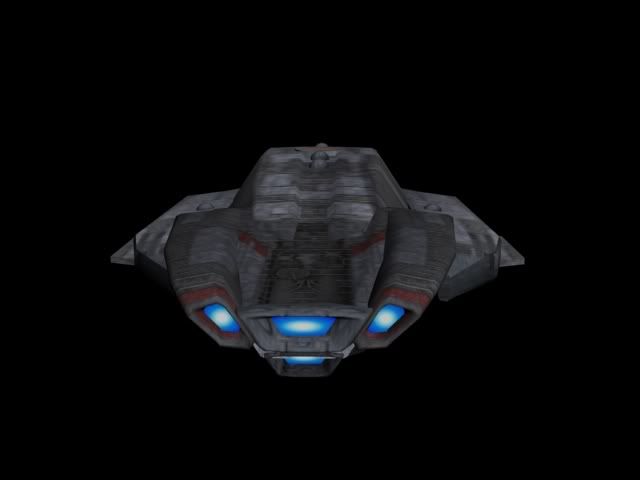 ---
25th August 2002
0 Uploads
#2
11 years ago
#4
11 years ago
way to go (just wondering did you make that ship up your self)
---
#5
11 years ago
wow. this will be a great mod.
---
#6
11 years ago
No. The original concept, model and textures were made by a high poly CGI modeller who is presetn on the Scifi-meshes forums and he released this model to the general public. I just asked for permission to attempt to make a much lower poly rebuild that woul dbe suitable for this project.
---
#8
11 years ago
This low poly version that you see pictured, yes. The original concept CGI model, no.
---
#10
11 years ago
Major A Payne;3716336 ]
amazing model...awesome skin...congrats:bows::cool:
---