#21
12 years ago
And being insane that way, I stayed up to finish it anyway, lol. Man I'm beat...like before, if you've got any suggestions, just post...*sleep* :uhoh: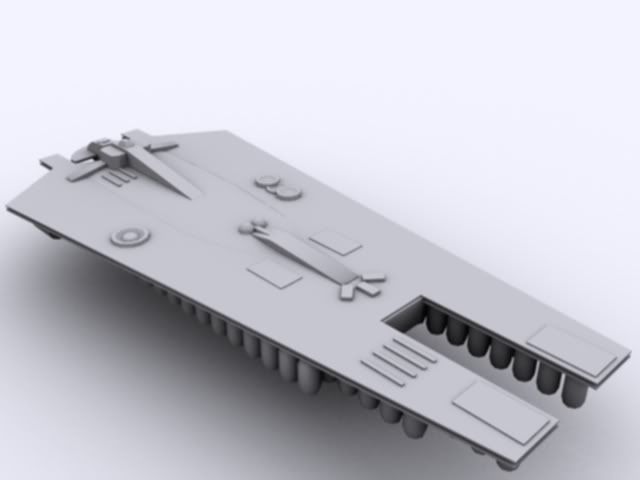 ---
25th August 2006
0 Uploads
#22
12 years ago
If you UV that and send me the model i will skin it for you, Or codeuser could, Depends really.
---
#23
12 years ago
looks nice, about how many hardpoints are gonna be on it?
---
Grig
I post therefor I am
50 XP
#24
12 years ago
Wow! I didn't think anyone would do it :D All we need now is a Raven's Claw model, a Dessan Model and as I've got the sounds for both we could have a blast :D
In any case, I'd suggest more then a standard Star Destroyer - maybe six or eight. I plan to give it the defend ability since it had something like it JK II
Major thanks man :D
---
#25
12 years ago
Well, it'll definitely need shield generators, engines, 3 anti-fighter laser cannons, and two hangars. That's 7 hardpoints right there (based on JK2). Porbably add a couple of turbolasers or proton torpedoes/concussion missiles?
I've also been toying with the idea of trying to make it have some sort of dropship functionality...not sure how any of that would work though...
---
30th March 2006
0 Uploads
#26
12 years ago
I would suggust 1 sheild genorator hard point, 1 engine hard point, a tractor beam hard point, 2 or some anti fither canon hard points, 2 turbo laser hard points, and 2 ion canon hard points makes it a foibiable match against most ships in game so i wont die in a space battle, but isnt as power ful as a regular sder.
---
#27
12 years ago
no but it has very strong sheilds.
---
#28
12 years ago
I got bored and tweaked a few things. I think this will be the final version unless something comes up.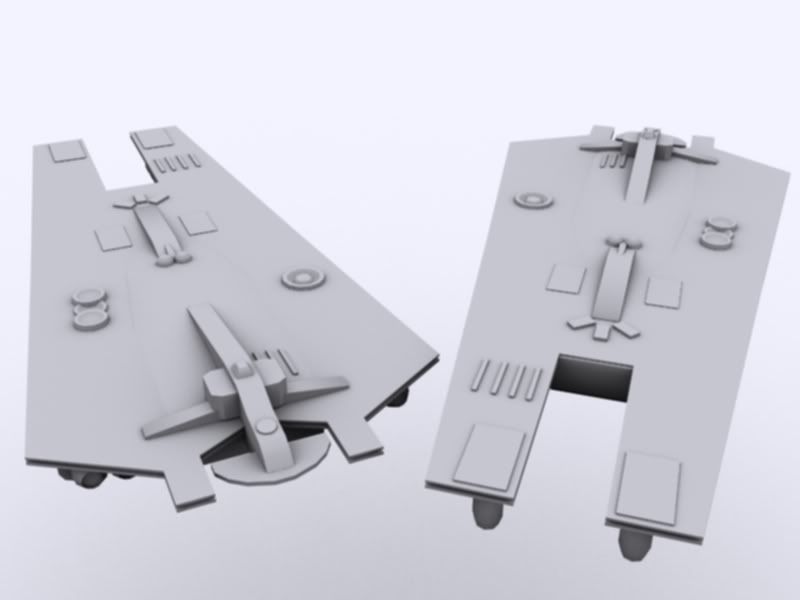 This is what I think I'll do for hardpoints, I was wondering what you guys thought...
---
#29
12 years ago
how about 1 harpoint for engines, and then another 2 in the back for lasers. then that shold be good. also what exactly did you tweak?
---
#30
12 years ago
just a few errors with the original model, nothing all that noticeable (except to the artist, hehe).
I figured two engine hardpoints because the two engine arrays are pretty far from each other, and it'd look weird with enemies firing at one hardpoint (that wouldn't even be on the engines, lol).
And for extra lasers, you think like two on the two prongs in the back or on the rear fin?
---