#1
9 years ago
Halo: Covenant at War
Halo: Covenant at War is a total conversion for star wars empire at war: forces of corruption that replaces the Rebellion with the UNSC, the Empire with the Covenant and the Zann Consortium with The Flood. Taking place during the events of Halo 2 and 3, Covenant at War introduces units from all of the Halo games and beyond, new structures, heros, a new galaxy, menus, and more!
Here are the all imprtant images of some of the things that we've done so far:
UNSC Halcyon Cruiser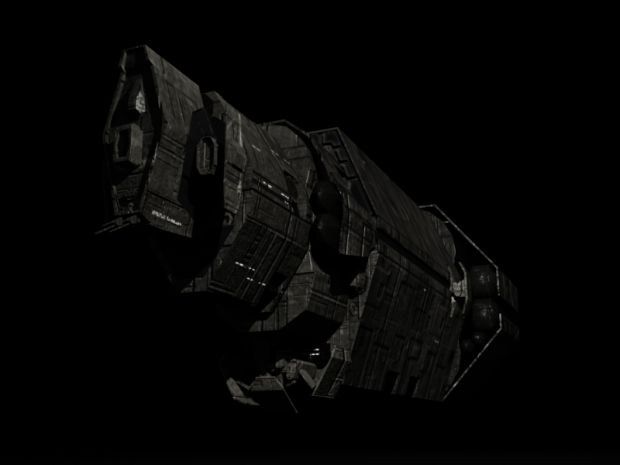 UNSC Frigate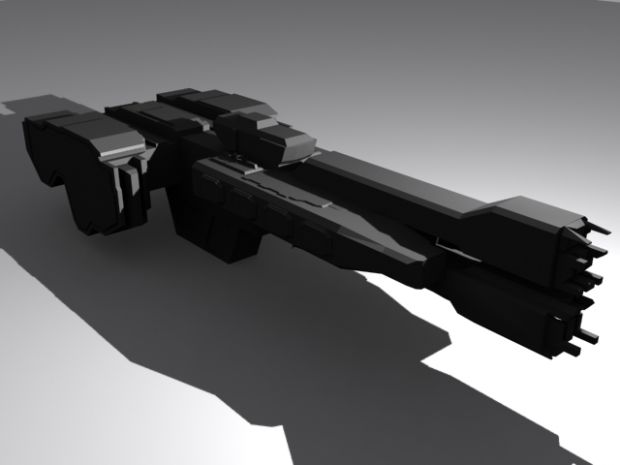 Unit Scale Chart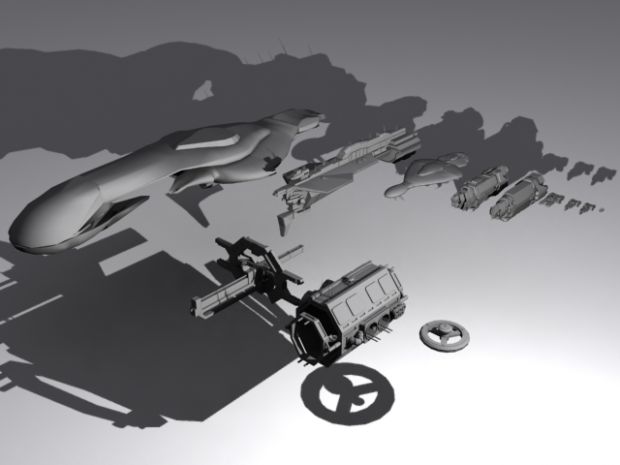 UNSC Spartan (WIP)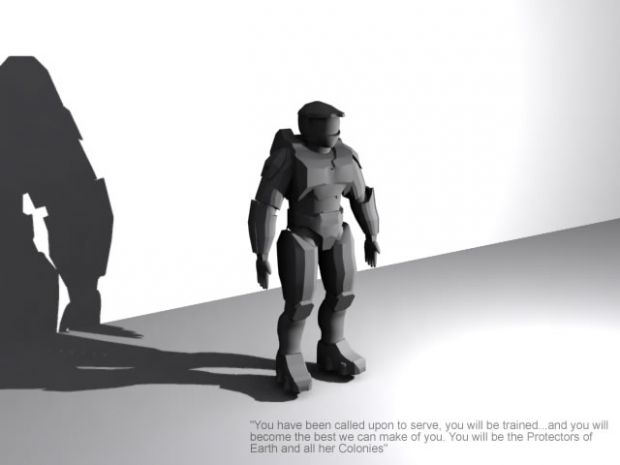 We are recruiting! Want to help out with the mod? Sign up on our forums and post an application!
---
16th April 2006
0 Uploads
#2
9 years ago
some of the scale's off but other than that:
PRETTY! XD
---
18th February 2009
0 Uploads
#3
9 years ago
awesome! rather play this than buy the halo RTS lol
---
3rd September 2006
0 Uploads
#4
9 years ago
i really thought this mod was dead, glad to know your still around and workin lookin forward to the mod release :)
---
#5
9 years ago
/>Incoming Transmission, FLEETCOM.MO.CLASSIFIED >> CAWCOM .:BEGINS:. Welcome, believers and non-believers of The Great Journey to this, the first weekly update of Halo: Covenant at War, from this date forth every Friday the newly christened Apex Studios will be posting something similar to this every Friday… unless of course you're reading this from the mod db, in which case this will be a Saturday update. But enough of this small talk, we know you want to see progress, and so progress you shall have, from me this week we see the beginnings of our new HUD:
From the bridge of this Halcyon Class Cruiser you watch a battle raging, as the covenant slices through countless UNSC ships with their immense pulse laser systems you notice we have also replaced the buttons with new, more Halo-like variants. .:ENDS:.
/>Incoming Transmission, FLEETCOM.CO.CLASSIFIED >> CAWCOM .:BEGINS:. The Covenant at War battleship has been cleaned of its gathering rust, fitted with beautiful new buttons, and has now fallen in rank with our Bungie overlords on their glorious march to world domination. While shouting words your mother would never approve of, we blast away at non-believers of the Bungie dynasty with our beautiful plasma torpedoes, add new weapons and layers of paint, and prepare for the battle ahead. We also have realized that with this world almost in Bungie's glorious grasp, we need more subjects, and look to the galaxy at large, its diversity and color, and prepare to glass it all. .:ENDS:.
/>Incoming Transmission, FLEETCOM.MO.CLASSIFIED >> CAWCOM .:BEGINS:. DPA According to last observations nobody had told him that other team members already did everything he was working at. From this insight/realization he became depressive for a forgotten amount of time. But now he's back at work and knows what he has to do. And here comes his work (drum roll):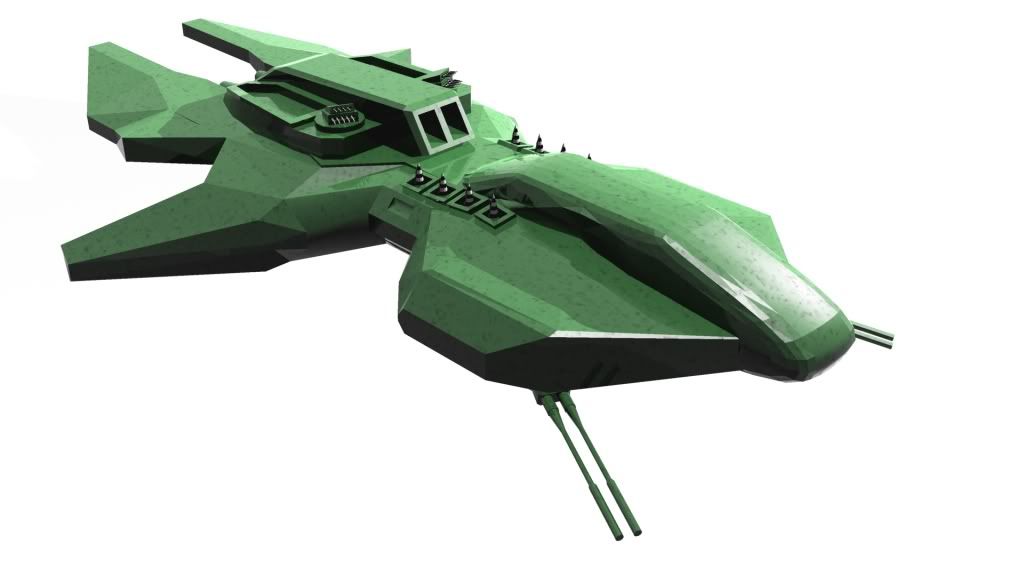 Right, it's my vulture initially intended to be a secret, but due to the lack of updating stuffs, I am allowed to reveal some things about it yes, it will be in game, ground-only I will try to code all weapons seen in Halo Wars (two dual-auto-turrets, two anti-air-missile-launchers, missile barrage), Blam is making a skin you can have many of these things, and no, they won't be OP
now to my problems: · The barrage-ability is only over the main fire points (like the main-laser of the at-st, which is also the firepoint of the barrage-ability), so I cant use it for the missile barrage. but it could to be done with the weapon change ability. as I know it can't be time-limited. so all other weapons can't fire while in that mode. balanced, right? · Two turrets aren't possible, sorry guys. but it can be easily solved: no turret at all. like Steven Spielberg said on monday: "[...] we invent the wheel. there's no wheel at all". I said, no turrets, so how can it fire and rotate? the answer is simple. know the lasers on the corellian corvette? There are turrets at those places, they don't rotate when firing. I'll make it like that. So it can BOTH fire, there's only a compromise in animation, not in firepower. The aa-missile-launcher will behave normal Is there anything that I could also tell you? Let's think... I don't know, but I have to ask Blam some things ;-) *spamming him* .:ENDS:.
---
16th April 2006
0 Uploads
#6
9 years ago
mmm, Vulture...my favorite thing about Halo Wars (besides the Hawk XD).
---
25th April 2007
0 Uploads
#7
9 years ago
Wow, this is some good stuff. I am not a big Halo person, but I know enough(?) lol. Alot of the same units that or in the new Halo RTS game?
---
16th December 2008
0 Uploads
#8
9 years ago
do you guys have an estemated release date?
---
#9
9 years ago
Yup. "When its done." We have no idea. Finals are ending, and the mod should pick up speed, though. =p
---
16th December 2008
0 Uploads
#10
9 years ago
ok fair enough, good luck, i know its going to be better than halo wars
---