18th October 2007
0 Uploads
#1
11 years ago
Hello Community, I need some help with modifying textures with photoshop, specifically how to properly save the .dds file. I have downloaded the nvidea pluggin, and am opening up the .dds files from data/art/textures in photoshop, I make my graphic changes, but am uncertain as to how to properly save. I have been given two profies to load and install from another moddder, one being a "bumpmap.dpf" and the other called "normal2maps.pdf" but do not know where to manually install these profiles. The textures I am trying to modify vary in channels, where some only contain the RGB, Red, Green, Blue channels, and others also contain an Alpha1 channel in addition to the previous 4. Also some files seem to be two parts? for example there is a "shipname.dds" and a "shipname_B.dds" which I believe is a bumpmap, and I do not know how to properly modify/save the files to make the textures appear in game without having the files delete the Alpha channel resulting with the ship models looking white in game. Any help would be very much appreciated, for I would like to learn how to properly do this so that I may be able to provide some updated skins for the community. I also only wish to use photoshop (cs3) for this purpose. Thanks
---
15th April 2006
0 Uploads
#2
11 years ago
So...you need to know which settings to save the DDS in then? (I think this is what you're getting at, right?)
Anyway, when you save the format should be 8:8:8:8 ARGB (32 bit). It might not be the only one compatible with EaW/FoC, but it works perfectly. You don't need to change anything else.
Hope that helps.
---
3rd September 2007
0 Uploads
#3
11 years ago
Either that or just use a converter and convert he images to TGS, edit them and save, then convert back to DDS
---
18th October 2007
0 Uploads
#4
11 years ago
Does anyone know if there are size limitations for the .dds textures? Can the the alamo engine not handle anything past a certian size, for I tried using the 8:8:8: ARGB method, and it worked for most models, but a good number seemed to come up looking white, such as the SSD's, and there file size for the .dds became like 5mb.
---
#5
11 years ago
i have the same problem :/ does anyone know how to fix it? :S
---
#6
11 years ago
sorry i dont wanna hijack your thread but there's no reason to make 2 diferent threads with the same topic. this is an example of the "whity" textures The left one is the texture im using in game. as u can see its a dark texture but for some reason it looks like the pic in the right... :/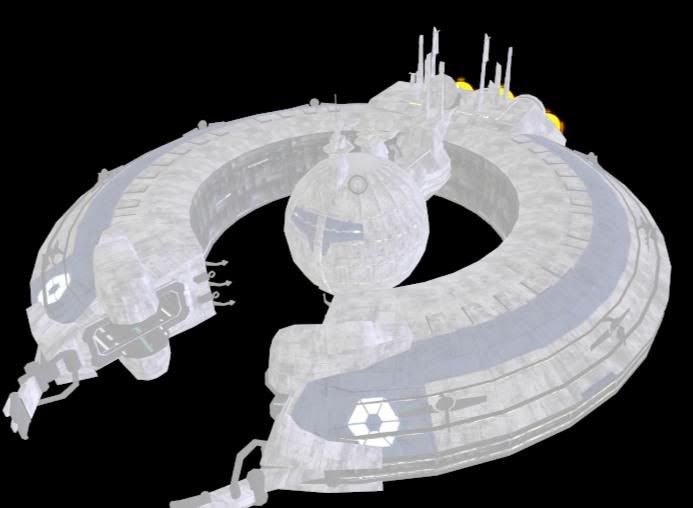 ---
3rd September 2007
0 Uploads
#7
11 years ago
Did you modify it as a DDS or convert it to TGA first?
---
#8
11 years ago
i converted the lucrehulk.dds to JPEG then i modified the skin color then i converted the lucrehulk.jpeg to DDS
the 1st pic was taken from lucrehulk.dds but in game looks diferent..
---
#9
11 years ago
i got it fixed! :D it was the jpeg thing. i converted from DDS to TGA then from TGA to DDS and it worked
---
#10
11 years ago
i couldnt edit the post so here's an ingame pic :D
---