11th August 2008
0 Uploads
#1
12 years ago
Ok Im Psychoduck and Im pretty good at mapping. Im gonna show you guys how to make a basic temperate map that looks good and is fun to play. Im making a skirmish map but you can use the same basic steps to ccreate a singleplayer map as well. 1. Create a new map in the editor. Choose a planet and name for the map. Select how big you want the map to be. I want it to be really small so I selected 5X5. 2. Load the Default_temperate.tem texure set from the textures menu. 3. Now go into the nature menu and load Default_temperate.tee weather scenario. You can mess around with the weather settings yourself if you want.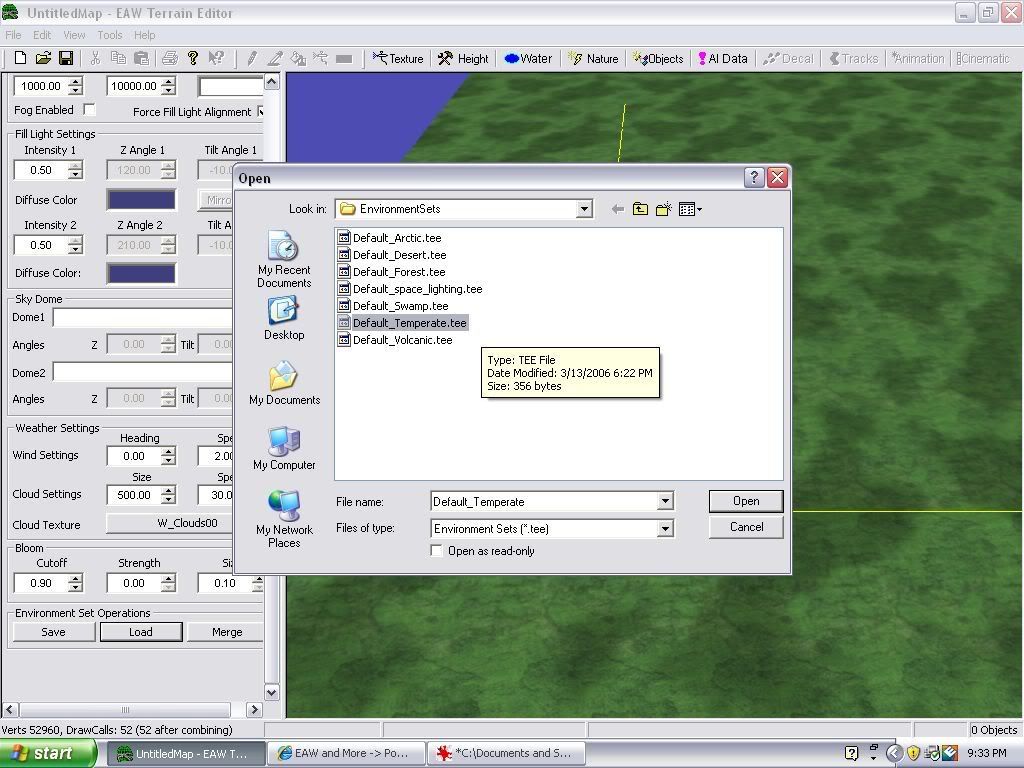 4. Now lets add some mountains. Go into the height menu and select the leveling coed brush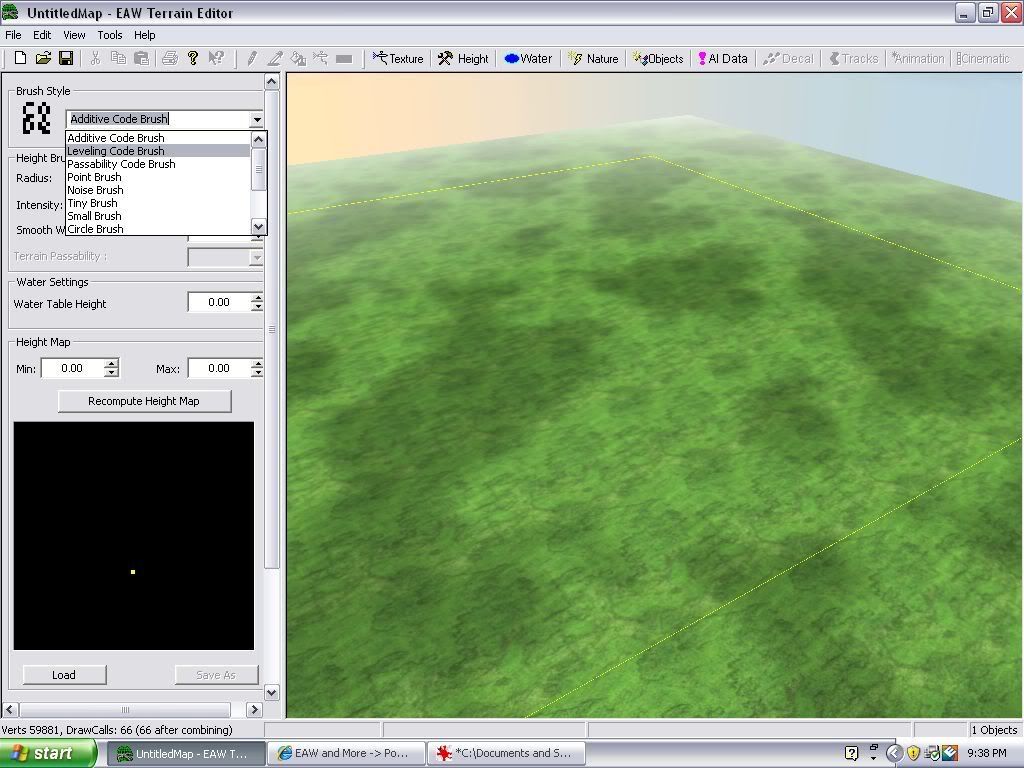 set the brush radius to 50 and the height to 50. then make a few small mountains around where yu want the rest of your mountains to be.
5. Now set the brush radius and height to 100 create more mountains behind your other mountains.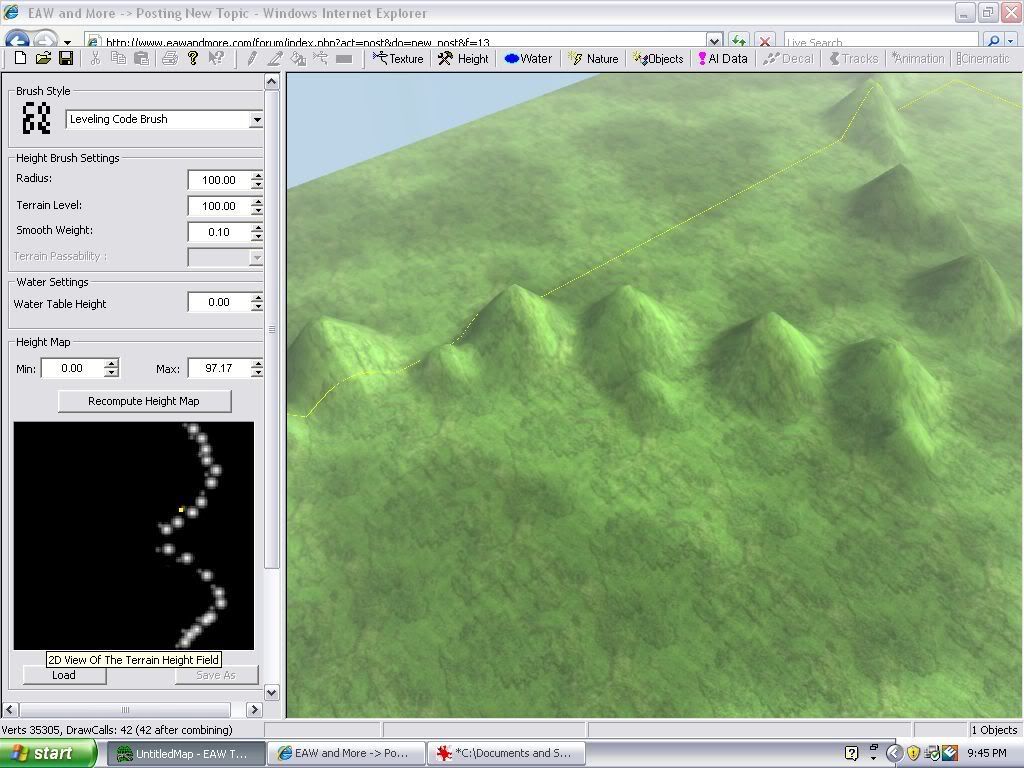 Do the sme with brush heights and radiuses of 150, 200, 250, 300, and maybe even 400 working inward. Unfortanely the brush radius cant be greater than 200. Keep increasing the height though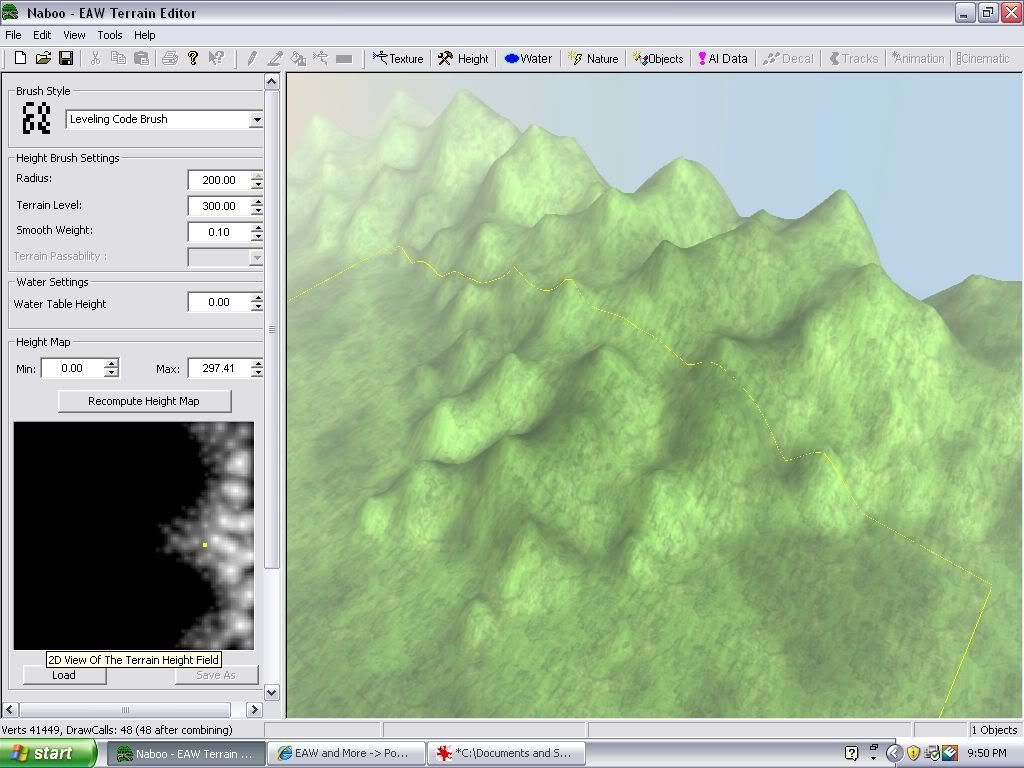 Now put mountains anywhere you want on the map. 6. Lets place a river running through the map. Lower the water table height in the height menu to -10. The use a brush radius of 75 (give or take depending on how wide you want the river to be) Lower the brush height to at least -20 and create the river ny running the brush along the map.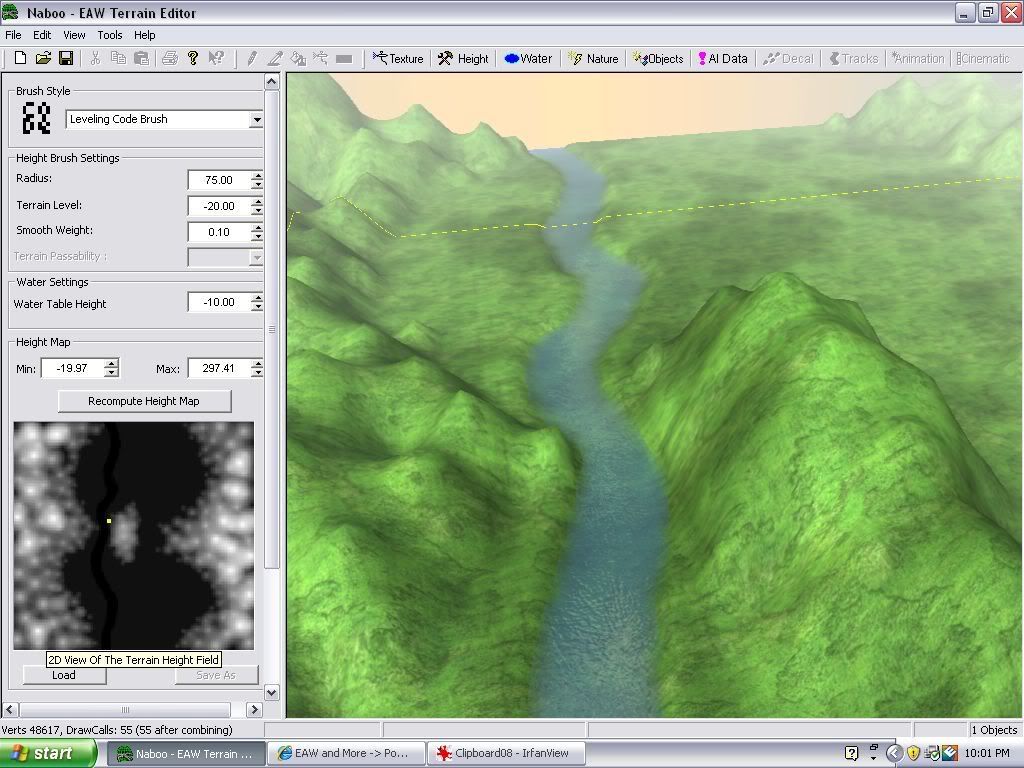 7. Now with a brush height of -15 create river crossings; shallower parts of the river for units to walk through.
8. Now to spice up the flat areas of the map set the brush radius to 50 and height to 10 and create small hills.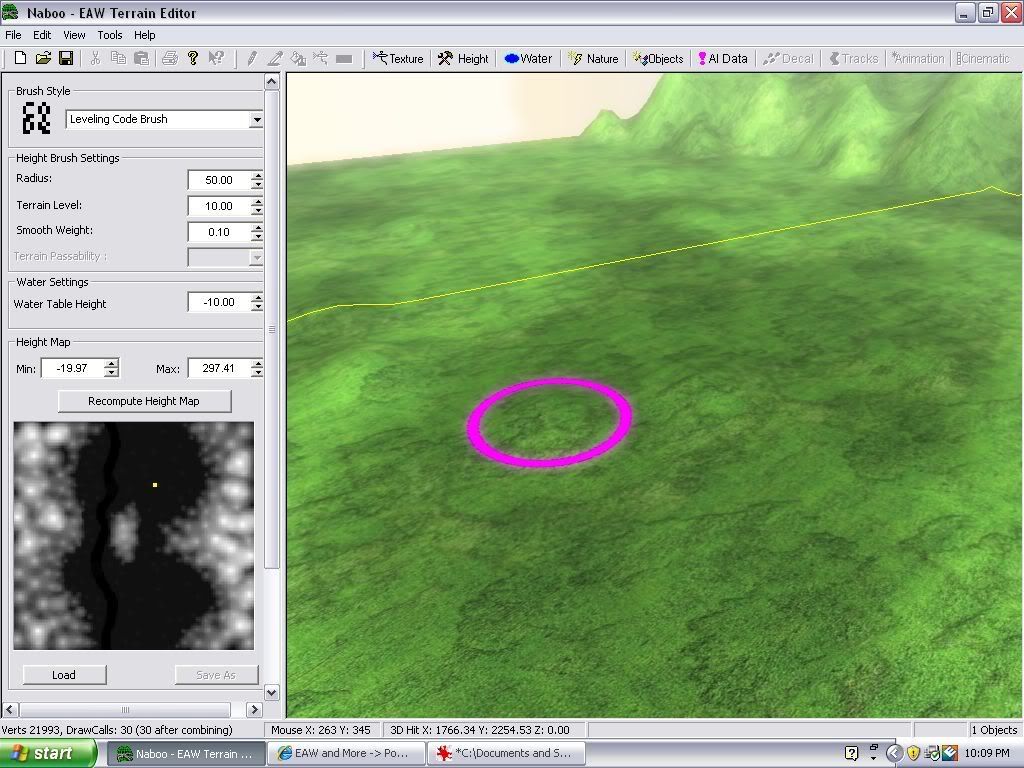 Now youre done with height. Lets move on to texturing. 9. Go to the textures menu. Use a brush radius of 50 and select a rocky texture. Beging mostly covering your mountains with this texture. If the texture begins to stretch use switch to a similar texture and use it in hose areas instead. Dont cover your mountains completely. Let a small amount of grass remain.
10. now use the w_temperate_riverbed 00.tga texture and paint your iver.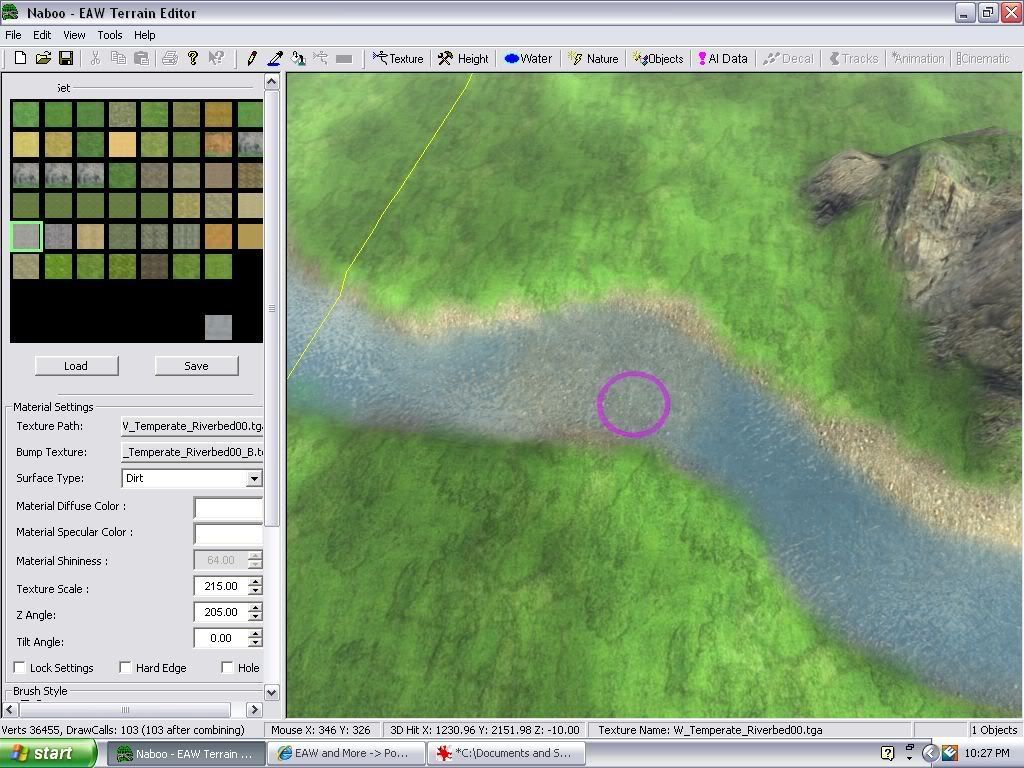 11. Now use other diferent textures to dot your map and make it look more realistic.
12. Now its time for props. Go into the objects menu and into the PROPS_TEMPERATE submenu. Dot the map with diferent types of trees, bushes, rockclusters, and groundcovers.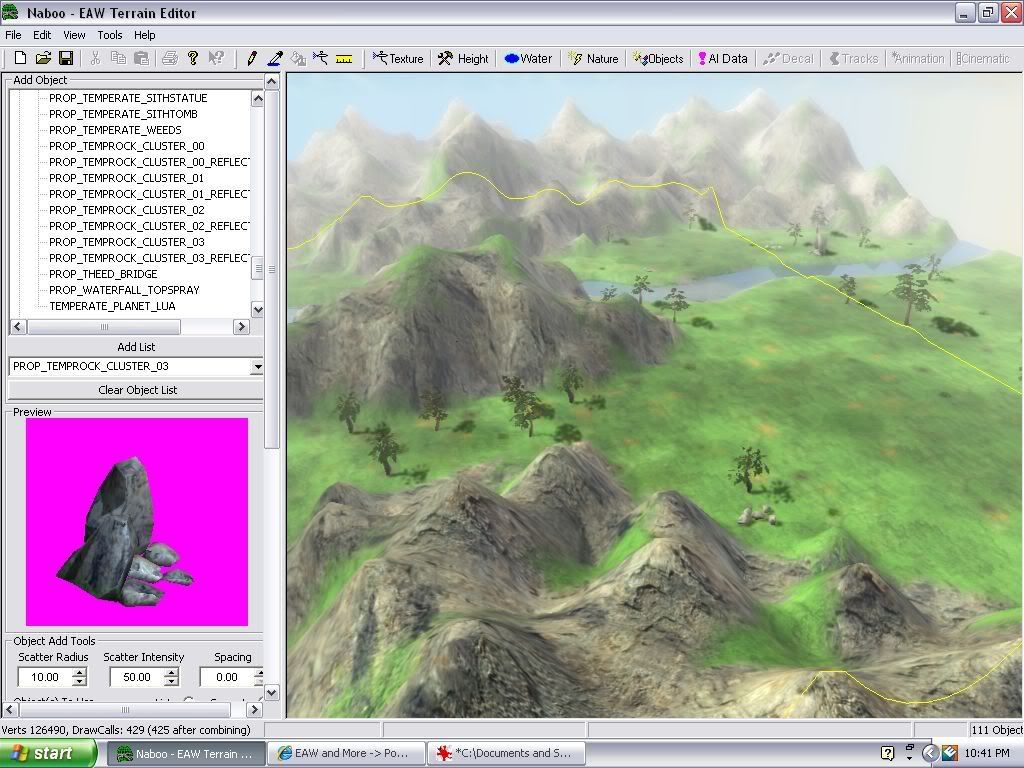 13. Now we need to put in some buildinf\gs and capturable objects. I placed bunker pads, skirmish build pads, and mineral processing pads all from the groundbuildable submenu. You should also place reinforcement points from the markers submenu. Be sure to set all capturable objects to neutral.
14. Youre almost done. Now we need to place base structures from the multiplayerstructuremarker submenu. Create at least two bases that arent to close to eachother. You need a Team 00 base and a team 01 base. You can also have a team 02 base if you want. Be sure to place buildpads around each base.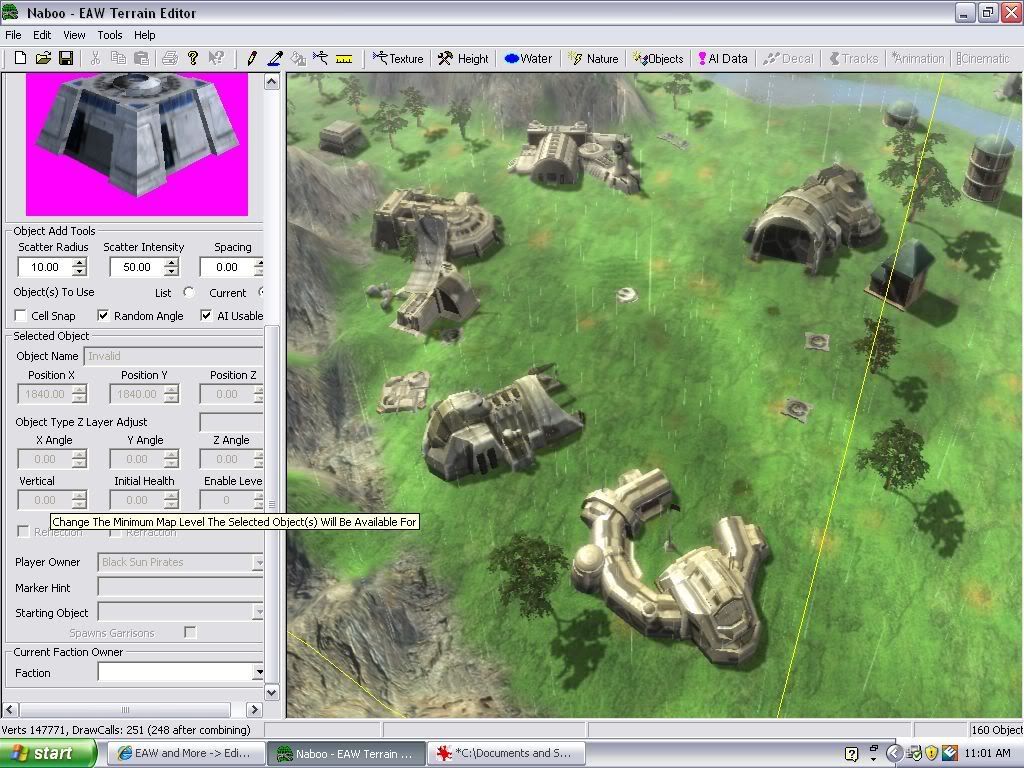 16. Ok now we need to place markers. Place team 00 base position marker in team 00's command center. Place team 00's spaw point marker on team 00's reinforcement point. Do the same with team 01. 17. Now its time for passability. From the textures menu select the passability code brush. Paint all mountains steep and all forested areas infantry only. Paint your river water but leave the crossings clear.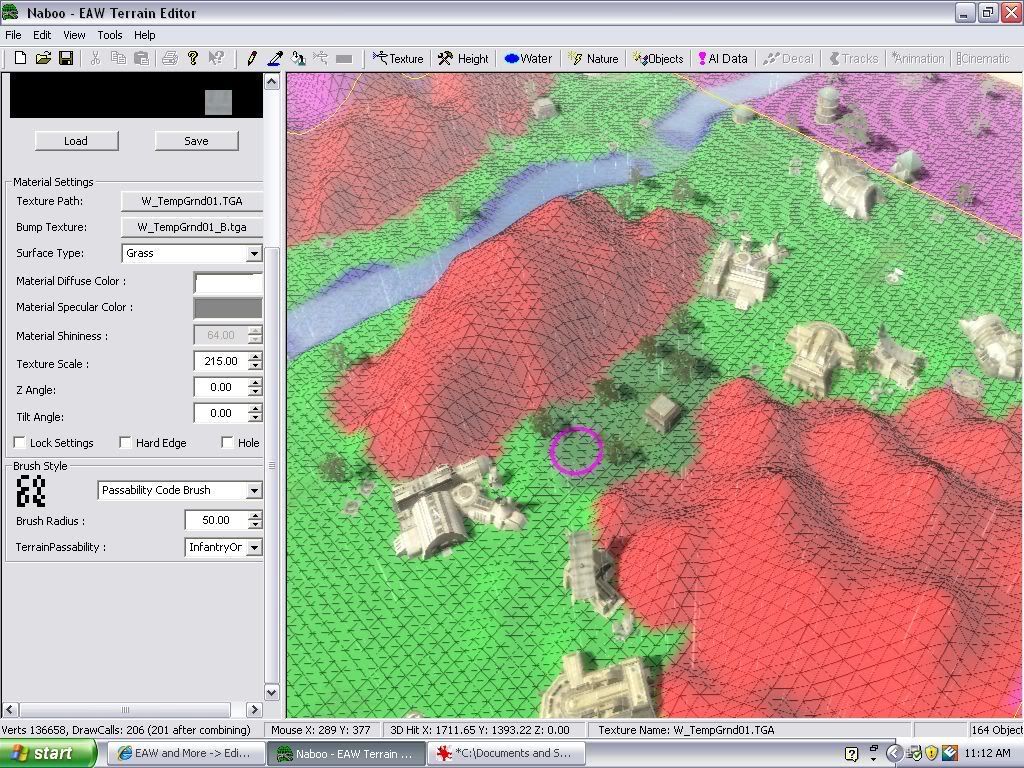 Now your map is finished! More tutorials can be found at Tutorial: Creating a Temperate Map (Psychoduck Style) - EAW and More
---
#2
12 years ago
This will be a useful tutorial for those that want to start creating maps, the only complaint about the tutorial is that you should have made the images thumnails and just let the user click on them if they want to see the full size because its a little hard to see the text, there's no space inbetween text and pics.
---
#3
12 years ago
ya some explanation would go a long way in helping people very new to this get it done still people like me can make a duplacite of that map but i have done that alot and new people wout have a bit of trouble doing that (just sayin)
---
24th April 2007
0 Uploads
#4
12 years ago
wow this could help me alot.... but I need more text with the pictures ( just alittle bit more text, not alot) :)
---
#5
12 years ago
i do this for breakfast...
---
28th March 2008
0 Uploads
#6
12 years ago
24th April 2007
0 Uploads
#7
12 years ago
Who ever just neg rep'ed me for my sig, please go ahead and do that all you want... Its not gona make a difference.
---
11th August 2008
0 Uploads
#8
12 years ago
T3h Piti;4606644i do this for breakfast...[/quote]So do a lot of people (myself included) Thats why its a BASIC tutorial [quote=NCC1017spock;4606917]Who ever just neg rep'ed me for my sig, please go ahead and do that all you want... Its not gona make a difference.
That is completely off-topic
---
#9
12 years ago
Psycho Duck;4607866So do a lot of people (myself included) Thats why its a BASIC tutorial
yes, it's a basic tutorial, but for some more advanced mappers it could be tweaked/developed. just putting it out there, basic doesn't have to mean boring.
---
19th September 2008
0 Uploads
#10
12 years ago
Well, I'm a pretty noobish mapper, and I found this to be quite helpful (I couldn't figure out how to add rivers and mountains for some reason). Thanks!
---