#51
11 years ago
theres also something called "Search Engines" I hear they have an image search ;)
Reaper what was your old account if you had one
---
13th January 2007
0 Uploads
#52
11 years ago
old account?if you mean name i was oxide370
---
#53
11 years ago
yesh thats what i was talking about ;)
---
25th April 2007
0 Uploads
#54
11 years ago
Um... any how, there is one thing I want to get out of the way, The Mandalorian Base on Duxn. That will be our first map. Before we do that how ever, General Kerr... Can you make the walls that look like the ones that are there. Ill post up pictures and a map lay out. I want this to be the best map ever made, in witch case, I need to see if there are any good mappers, and if i can see some of there work....??? Base lay out and piscture below: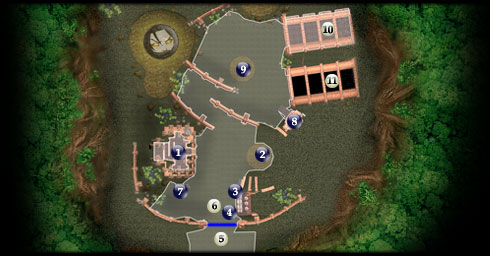 10 and 11, are massive hangers, very similar to the Imperial Heavy Factory for AT-ATs only. We could use those but they'd need to be re colored and not so curved at the top. 1 and 8 are buildings, 3 and 4 is a power generator / scanning aray. 7 is a supply dump, 6-5 open field, 2 trainnig area, 9 is the BATTLE CIRCLE More Pictures We need to make the wall look like the ones in the back area of the picture....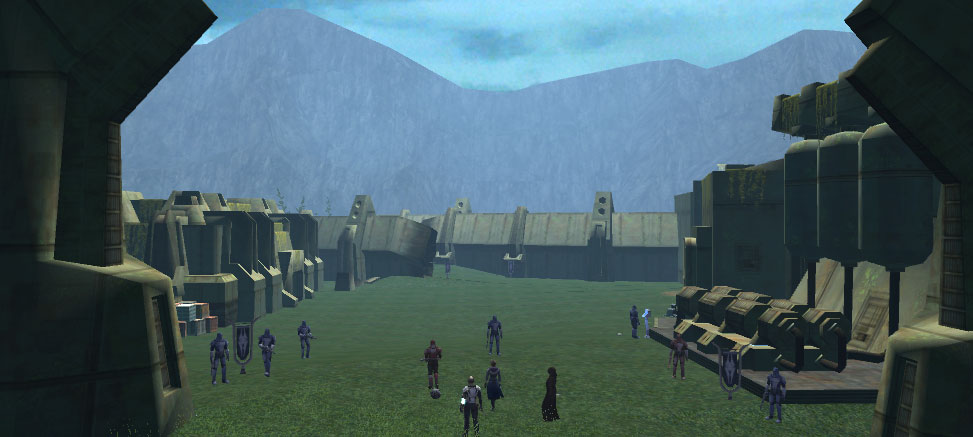 ---
#55
11 years ago
NCC1017spock;4093474I want this to be the best map ever made, in witch case, I need to see if there are any good mappers, and if i can see some of there work....???
theres numerous good mappers the person i think is the best though (my opinion) is t3h Vinegarmoon (Retherferd) look a this New Cov map its superb
---
#56
11 years ago
so wat u are saying is u are going to kill off yr mod?
---
25th April 2007
0 Uploads
#57
11 years ago
NO the mod is not dead but will be put on hold. FOr a day when more people come to work at this fourms, and when the large current mods are done.
---
#58
11 years ago
which large mods need to get finished?
---
14th February 2007
0 Uploads
#59
11 years ago
lol, guys i can model on my laptop now! E-Mail me at [email]iit@icehouse.net[/email] some pics, and as best description of the unit you can make/find!
I'm rusty now though! i think we should get everything that we can get done right now, done, then wait it our, maybe a mod team merger betwene 3 or more new mods will be profitable... but what mods..... :p but after we get something dona, but i can think of at least one mad looking for a merger.... and wouldn't the republic souvernty and mando mods be a good idea, cause everyone on rep souvernty is on the mando mod!
(I CAN'T TYPE WELL ON MY LAPTOP!!!)
Ok, E-Mail and PM me what to model! PS i can only model at 30 mins at a time or my laptop overheats :/ :\
But yea, PM and E-Mail me.
O and what do you think about my NO NEED TO... joke? :lol: I'll be unable to do much right now, ESP cause i don't even have gimp on my laptop! (or any of the 20 other programs i use with 3d modeling!) and also i can not get my GMax models into .3ds format untill my computer gets fixed! ( but others can...) Funny isn't it, i was the first no model with GMax, now everybody does! but like i ssaid i am going to work slowly! ( but i will be a more active poster!) and is everyone in the mod a member of the mod forums?
---
#60
11 years ago
i have a weapon concept in the works i will have iit up by 2marrow
---