#41
10 years ago
D3matt;5366646w00t trace! You'll definitely wanna get those MP:H Sounds then if for nothing other than getting some Trace sounds for infantry.
Yep, I'm think I'm going to need those sounds now, because I'm already adding in the Kirken as a faction.
This currently the unit list for the Kirken's starships. Some names were chozoin :p by me, but most of the ships and ideas came from 1upD.
Kirken Space Units: Dominance-class Destroyer Replaces Star Destroyer and uses Home One as model and will be reskined red.
Stalker-class Stealth Cruiser Replaces Acclamator, uses the Republic Stealth Ship as model. Has a Kirken/insect like look to it.
Kirken War Hive Replaces Victory, uses the MC30 for the model.
Assasin-class cruiser Replaces Broadside, well not exactly replaces because it uses the Broadside model.
1upD made a suggestion to replace the missiles with a space version of the Imperialist.
Kriken Explorer Replaces Tartan and use the Marauder as the model.
Talon-class Frigate Replaces Interdictor, use Mc40 as model.
Claw Starfighter Uses the Red Tie Interceptor model.
Blade Starfighter Uses the Black Sun Fighter as model.
Drone Fighter Uses the A-wing as model.
Drone Bomber Uses TIE Bomber.
Still working on the Land units, but I do have the Heroes with some Fanon ones and some familiar Hunters.
Queen Nara Sumas General Ganon General Oynx Admiral Siren Admiral Zant Trace Sylux Kanden
--------------- All the Starship weapons have had some changes made.
I decided to change the names of the turbolasers and ion cannons since to me they sound unique to Star Wars.
Turbolasers are now called Power Beam Cannons, Ion Cannons are now Wave Beam Cannons, Mass Drivers are Rail Guns, and Concussion Missiles are Super Missiles.
I've also added some new weapons.
Galavanic Accelerator Cannons, Quatum Assault Cannons, and Phazon Cannons. All the of these are limited to the Space Pirates.
While the Super Missiles, Power and Wave Cannons are limited to the Federation.
For the Kirken, they have Plasma Cannons as their unique weapons.
Only the Torpedoes and Laser Cannons are used by all factions.
Two more things. Nara Sumas is Samus Aran spelled backwards and Ganon, Zant and Onyx are names I borrowed from the Legend of Zelda games.
---
D3matt
I take what n0e says way too seriously
27,515 XP
20th November 2007
0 Uploads
#42
10 years ago
grandadmiralash;5372455Assasin-class cruiser Replaces Broadside, well not exactly replaces because it uses the Broadside model.

1upD made a suggestion to replace the missiles with a space version of the Imperialist.

Trace
The mod could consist entirely of those 2 units and I'd be happy. :smokin:
Can't wait to see the space imperialist. PEEEEEEEEEEEEEEEW EEEEEEEEEEEEW CH
---
19th September 2008
0 Uploads
#43
10 years ago
Oh, wow, sounds like I'm going to be busy. rofl
grandadmiralash, contact me so we can get those sounds sent across.
---
#44
9 years ago
Wow, I almost forgot about this thread being here. Okay so it's been awhile since I posted anything here, one year last week. Alright enough about how long it's been. A WHOLE lot has change since then, alot of ships mentioned already may not be in the mod. Or at least not as lame reskins. So alot has changed, even my username is different. (was Grand Admiral Ash) So if you really know your Metroid, you'll know on saturday it was the 25th anniversary of the release of the first Metroid game. And this was a update posted by 1upD on the 6th.
Twenty five years ago today, the very first Metroid game was released in Japan. There were no official promotions today from Nintendo to celebrate this achievement, but many fansites and other groups are celebrating Samus' twenty fifth birthday. For our part, we've decided to release this special update to show how much progress the mod has made since becoming a part of the Star Fox Modding Group. All new models have been created to represent the series' heroine, Samus Aran, her lesser known comic book side-kick, Armstrong Houston, the iconic Metroids, and other recognizable characters and creatures from the beloved series. Unfortunately, we do not yet have in-game screenshots of Samus Aran available yet, but you can take a look at renders of her model and screenshots of the other units. Check out the mod's images section to see what we've created. Here's to another twenty five years of Metroid!
Here's a few of the images from the MFAW Moddb page. Armstrong Houston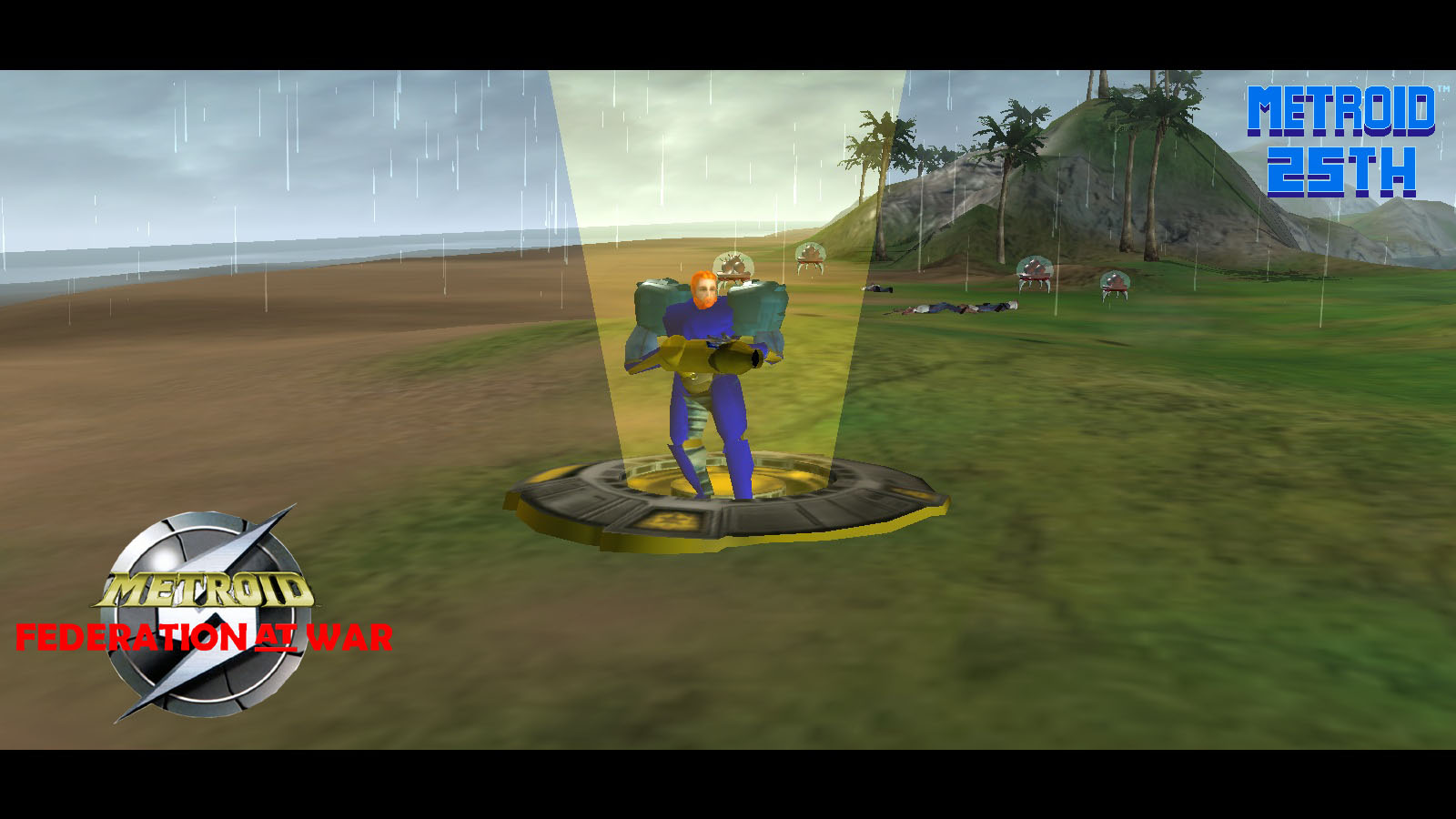 Armstrong and some of the Metroids (They are only on the same side for testing)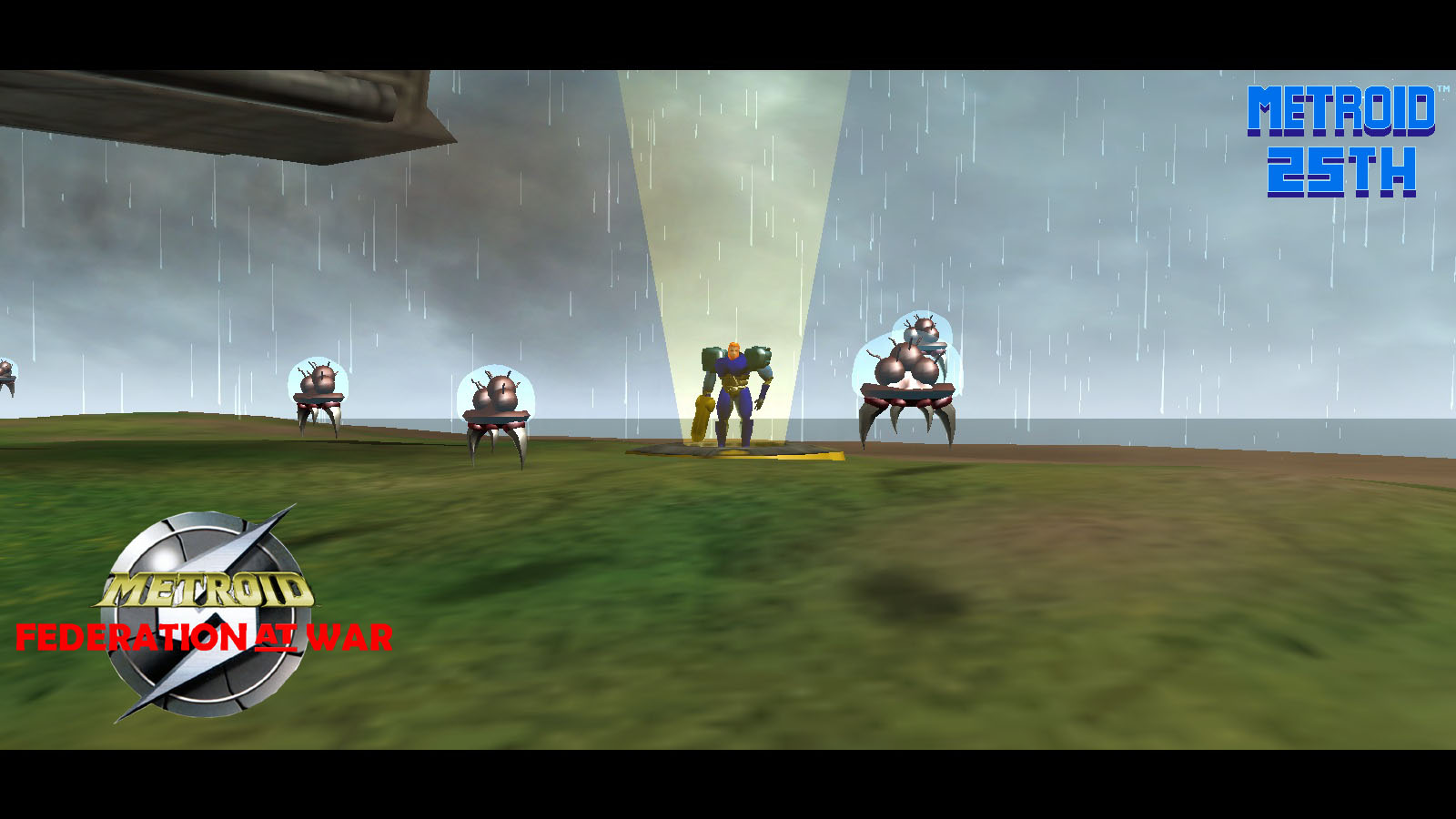 Just isn't Metroid without Samus Aran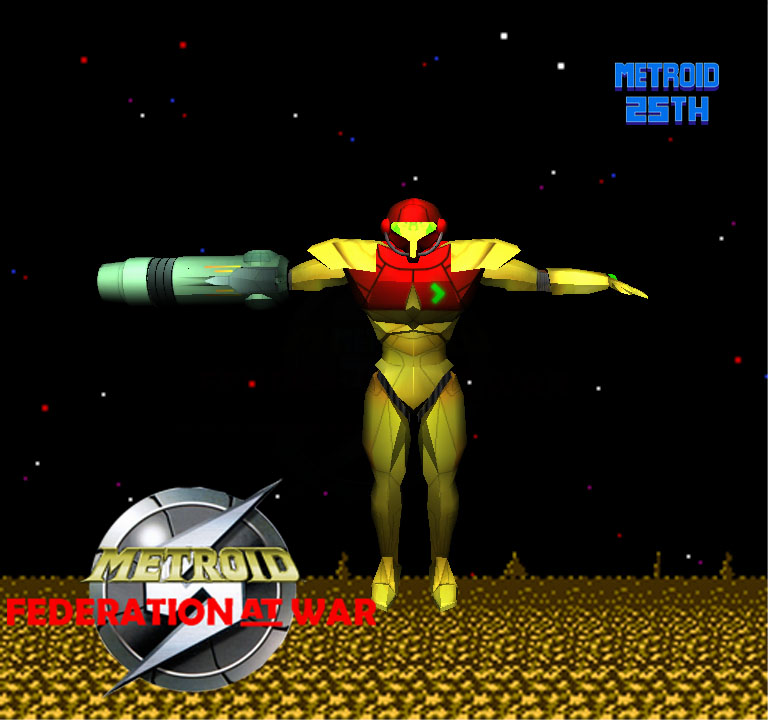 To see more check the MFAW mod page.
---
#46
9 years ago
1upD do you know how to insert images? Or anyone else?
---
#47
9 years ago
Admiral Ace;55425501upD do you know how to insert images? Or anyone else?
---
#48
9 years ago
And a copy/paste kinda works too, but I'll remember next time.
---