#1061
11 years ago
Change Log as of October 09
- Added Crix Madine land model (has an interesting special ability too) - Fixed some scale issues with some infantry units - GUI color changed. Buttons will be done soon too - Menu buttons centered - lua code for friendly fire changed - SOTE GC campaign re written and improved. -Bounty hunter Dengar, Zuckuss and 4LOM added.
New SOTE Vader added to game Abilitys are same as usual with addition of Saber throw. Vader also has several fighting styles too so rather than stuck with one fighting style you now see vader use different combo attacks.
Update 2 General Rieekan model added to game Also here is a demo video of General Madines bombardment ability. YouTube - SOTE - Bombardment Ability - Madine
NEW SOTE Vader - video demo PT1 YouTube - Vader Unleashed1 YouTube - Vader Unleashed2
---
#1062
11 years ago
great looking mod i just read about the first 50 or so pages so is this mod still in the beta phase because if it is i would be glad to help test it and give feed back
pm me with answer
ryan404000
---
#1063
11 years ago
sure if you want to beta test the mod just apply on my home page. There will be a public beta at some point. Plus if I have time - a mini mod first.
---
#1064
11 years ago
some new updates..
More updates for this month..
I decided to entirely re do the spawn time on fighters, and also their squadron data squadrons now come mostly in 12 - unless they are a bomber. They are not split into individual fighter groups - since this causes some CPU lag as there are more units on screen at once. Credit for the code goes to Nomada Firefox who wrote this for his own mod.
I took a few demo screens to show you the new configuration..
Some one off pic from skirmish too..
Giels SSD destruction
---
#1065
11 years ago
December Update
Hello again once again I am posting more updates for this mod. Last month I showed off the WIP were doing for the Immobilzer Cruiser, (By Evile Jedi) Well this month we have the Victory Star Destroyer MKI Mesh and skin by Evile Jedi. Bump map created by me, and Lights map created by me. Model Rigged by Shak, our resident model rigger.
This is now in SOTE and will be ready for testing in the next build.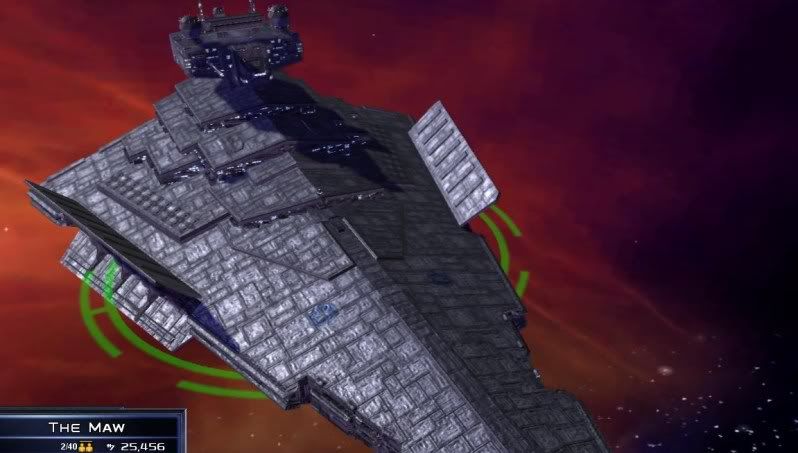 Also this month the GUI is almost complete. I am keeping the new GUI under wraps for the moment though - but testers can see it soon in the next build they test. I have also added a lot of new scripts created by Sidious Invader for a brand new style of Infrastruture for the Empire. It will for example build twice as many mines as the vanilla AI in EAW. Plus will attack your forces on your planets (Rebel) Player. Plus working with Nomada Firefox I have been slowly adding some new features he was working on with his own mod and has shared with me. This includes new edited textures, and scripts for reinforcements. Finally in Skirmish mode, Field Commanders can now order air strikes on any target you choose. No need to research bombing runs.
Thats it for now.. more soon.
---
#1066
11 years ago
Question about the Victory MK I "wings", they aren't animated are they?
---
#1067
11 years ago
Why would they be animated?
---

#1068
11 years ago
Yeah there is some conjecture whether the wings open when it deploys the missile launchers on the MKI - of course the MKII doesnt have them,.
Finally I am pleased to announce this mod now has a Moddb web page. I hope you visit and follow the page..
---
#1070
9 years ago
Its been a very long time since I updated filefront about the SOTE mod. I apologise for that, I often don't get around to updated all the sites I have threads on.
I am still very much working away on this mod, and recently posted some news on moddb.
Completing an old wish of a friend of mine, he asked me to try and fit this ship into my mod. Its of course not a 'cannon' source. He called it the Megator SSD, but for the mod I will hand it over to Admiral Thrawn in his New Republic GCs.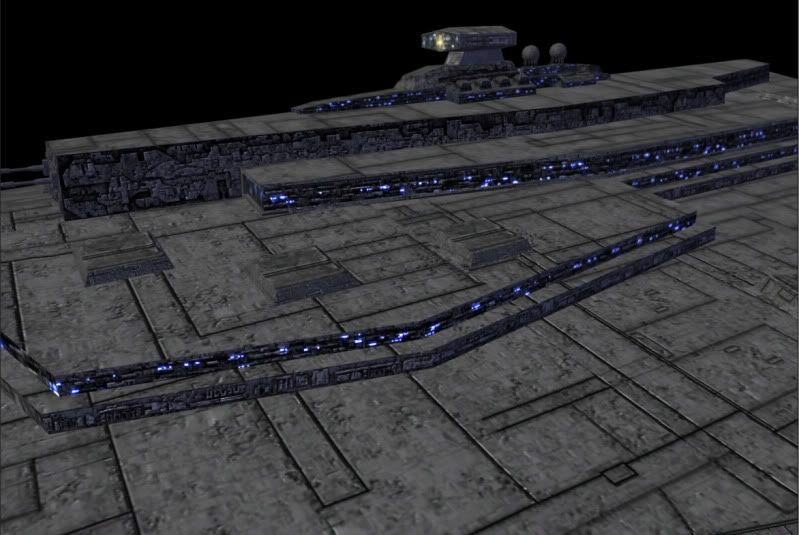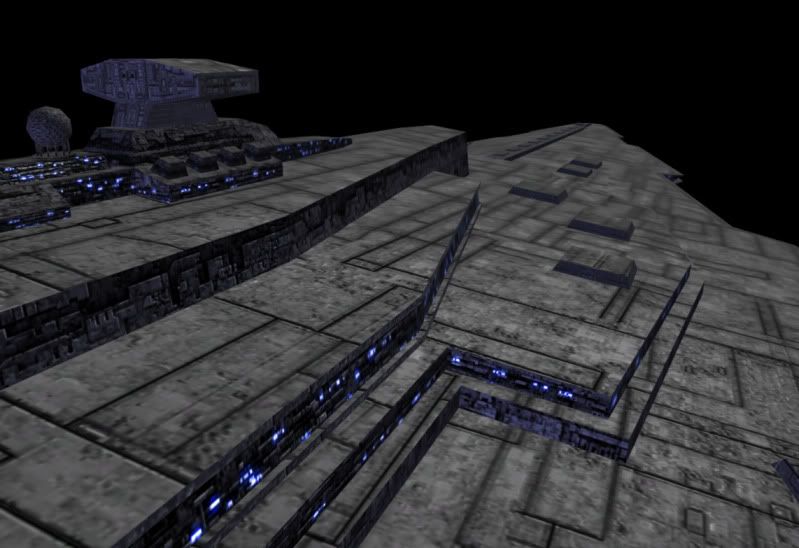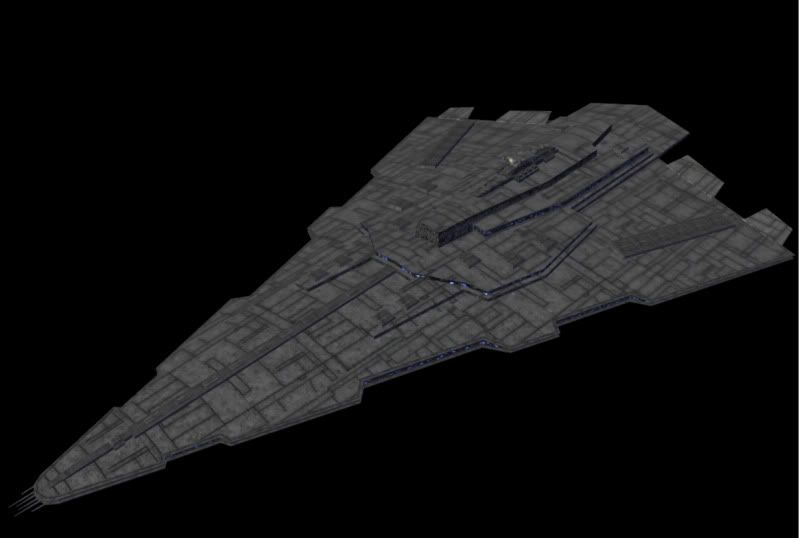 Some time ago I posted some news about my Tyrant Cruiser addition to the mod, well this has been completely re vamped.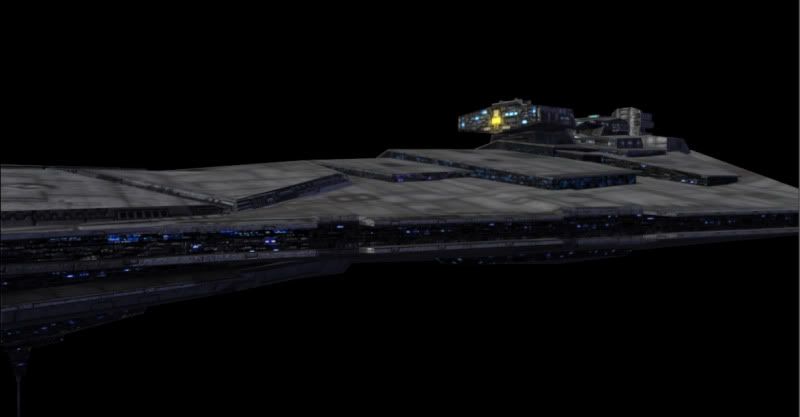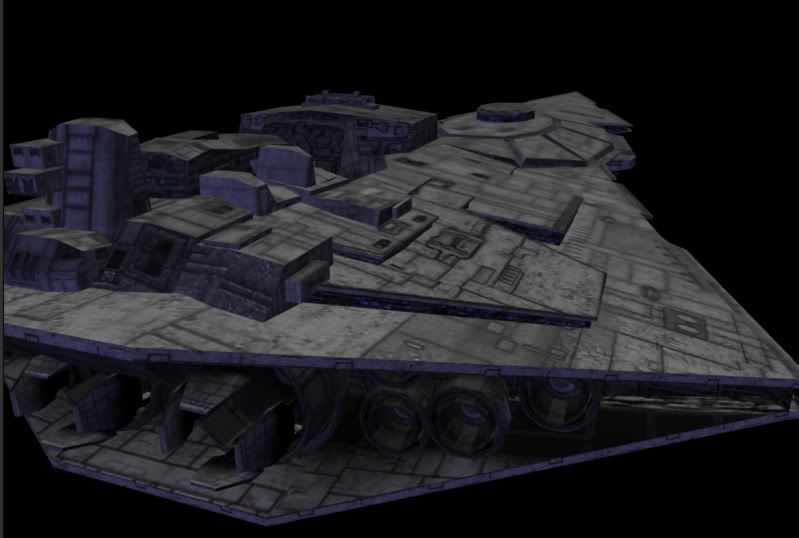 You can read the rest of the news post on my moddb profile:- Shadow of the Empire mod - Mod DB
Thanks.
---