#1
10 years ago
Hello, I come from Revora forums. I'm trying to help with the mod "Phoenix Rising". It's a completely canon and realistic mod for Forces of Corruption. Much of the space section is done, but still the creator is short on people. We're planning to revamp the entire game as much as we can and make it as accurate to Star Wars as possible.
Phoenix Rising - A Partial Conversion For Star Wars: Empire At War: Forces Of Corruption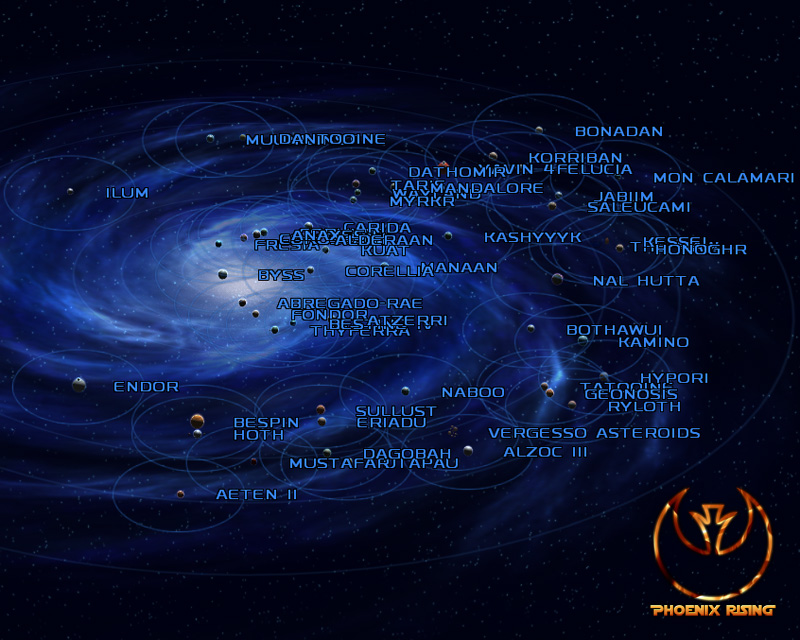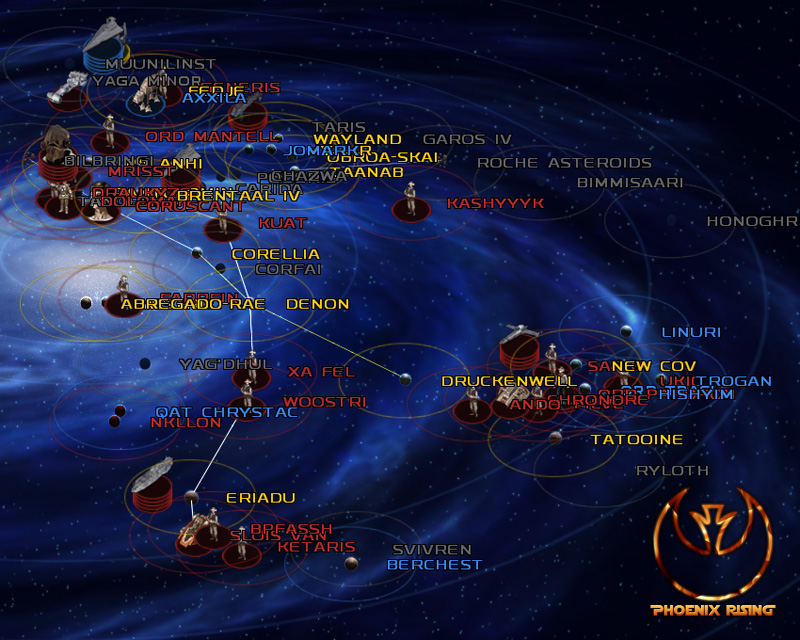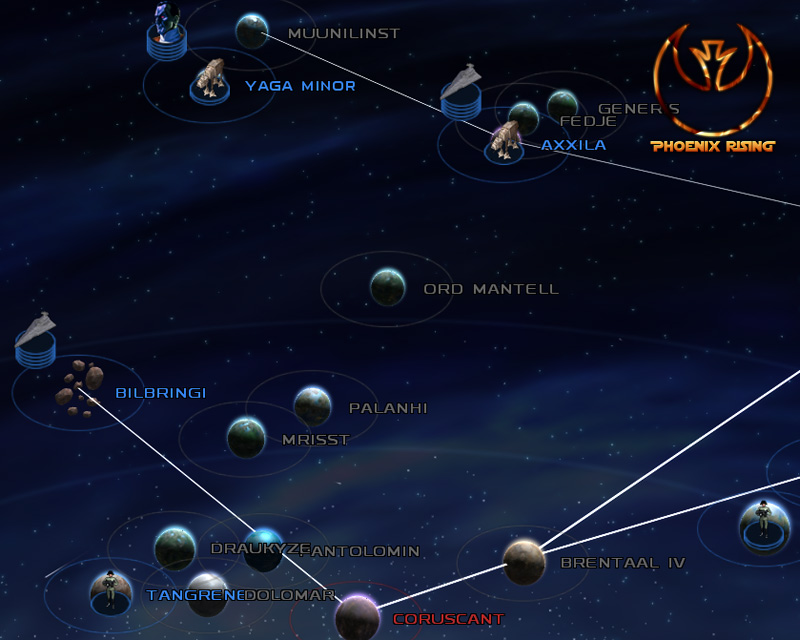 As you can see, we are in the midst of adding all planets in their accurate locations.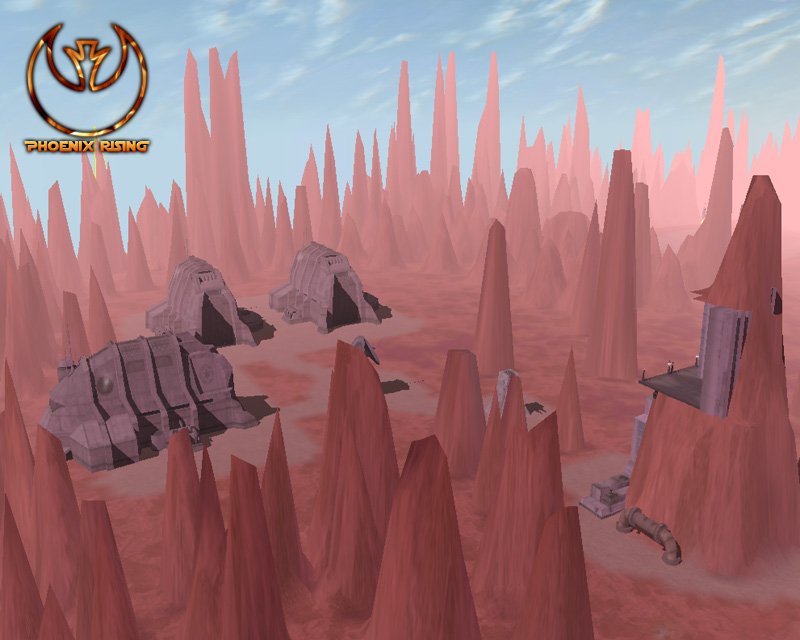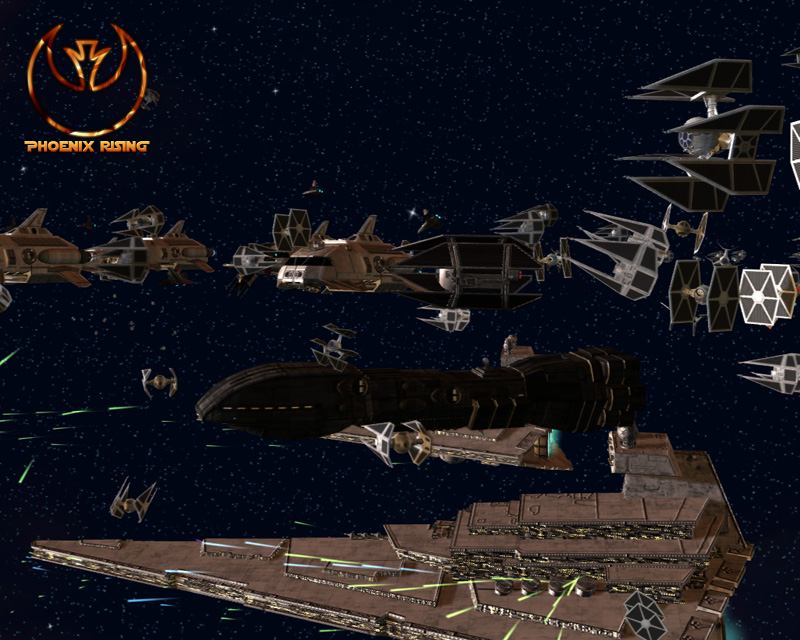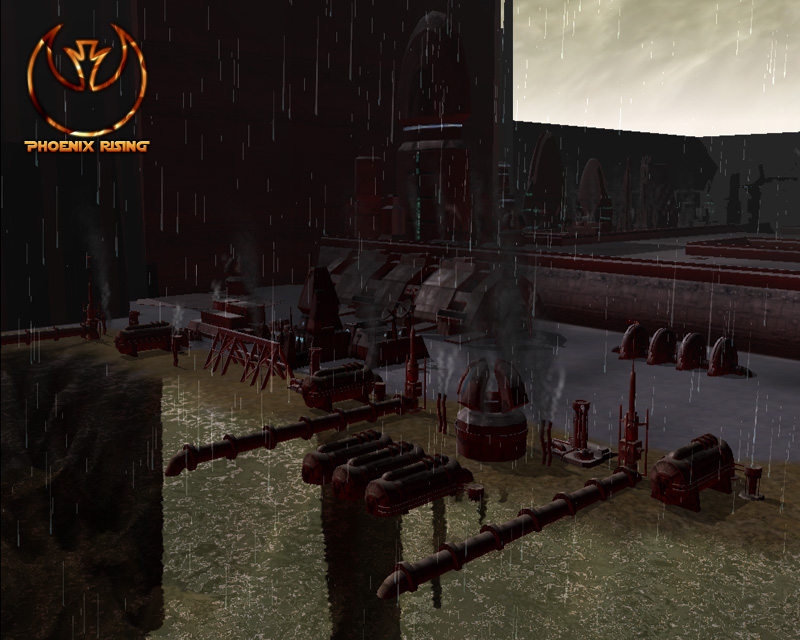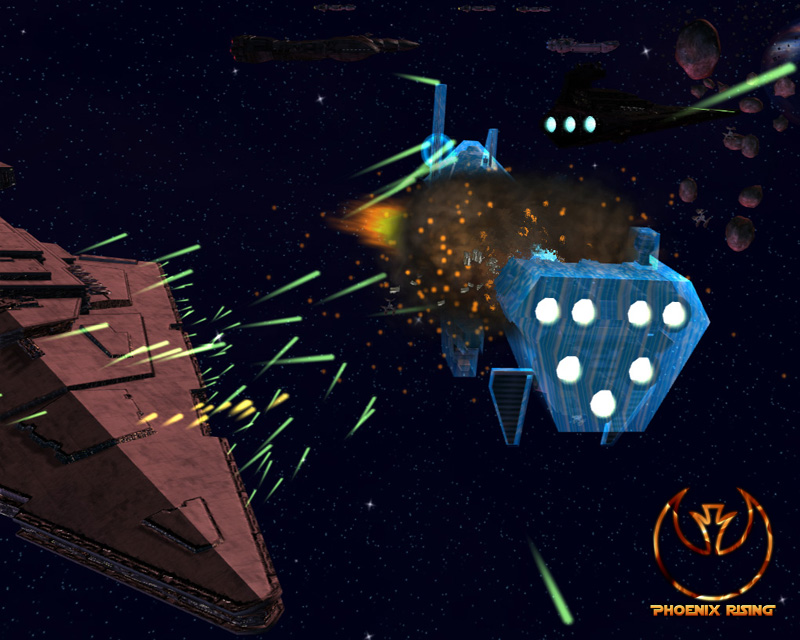 Ships are getting accurate amounts of weapons, even many of the turrets turn.
The land part is mostly incomplete, we're planning to add new ground units, revamp the old, and hopefully make it more realistic. Revora Forums -> Phoenix Rising Forum
We desperately need people to help with skinning, modeling, and animating. If you wish to help, sign up on the forums and post! I am merely a messenger!
---
#2
10 years ago
OMG offered to help PR a long time ago, We got a "No" saying that thing were too hectic to do so. :\ Those Planet Rings make that shot look bad, why hasn't he made them smaller.
---
#3
10 years ago
Apparently as far as I know he's working on that.
And now he needs animators. He's not finished yet. Tweaks are still needed for space.
---
#4
10 years ago
Theres already s thread for PR....
And we all know what PR is...
---

#6
10 years ago
Its okay, its been a bit inactive soooo...
---

3rd September 2007
0 Uploads
#7
10 years ago
Not trying to be rude, but those GC maps are awful, way way way way too cluttered.
---
25th April 2007
0 Uploads
#8
10 years ago
I am glad to see you guys making progress but the Galactic conquest map looks like a heck hole to navgate in and move ships to the right places, to compact and can never click on the right planet.
---
#9
10 years ago
this mod will be the main mod everyone will be playing for a wial (untill you come out with a new version) and if you want it to be exactly like the movies then the empire will always win by defult because they are way more powerful in the movies then the rebs
---
7th August 2002
0 Uploads
#10
10 years ago
nason;4218014this mod will be the main mod everyone will be playing for a wial
Why is it when someone goes on about almost ANY mod this is the kind of thing they say. Not "everybody" will play this. I play both EaW and FoC and I've never even bothered installing PR, and if one person in the community doesn't play a particular mod, then not everyone does.
Now looking over the pics. Not to bad, but I've seen many of them before (perhaps this is way to continue the hype and advertising of the mod). Dont get me wrong. All mods appeal to various people in their own. I just wish that there wasnt so much assumption that is stated.
Something that does amuse me though is when its stated that a mod is "realistic". How can a mod be realistic when it portrays something thats science fiction?? None of these ships exist in real life, so it can't be realistic. Now if this was based on todays military and had accurately portrayed aircraft and naval ships, then it would be called realistic.
My 0.02 cents on the subject.
---