#1
9 years ago
Ok, so i gave reskinning a shot, and for a while i thought i was successful. I put the models and edited skins from my mod into the default folders so i could check them out before loading the game. Here's what i get in the map editor: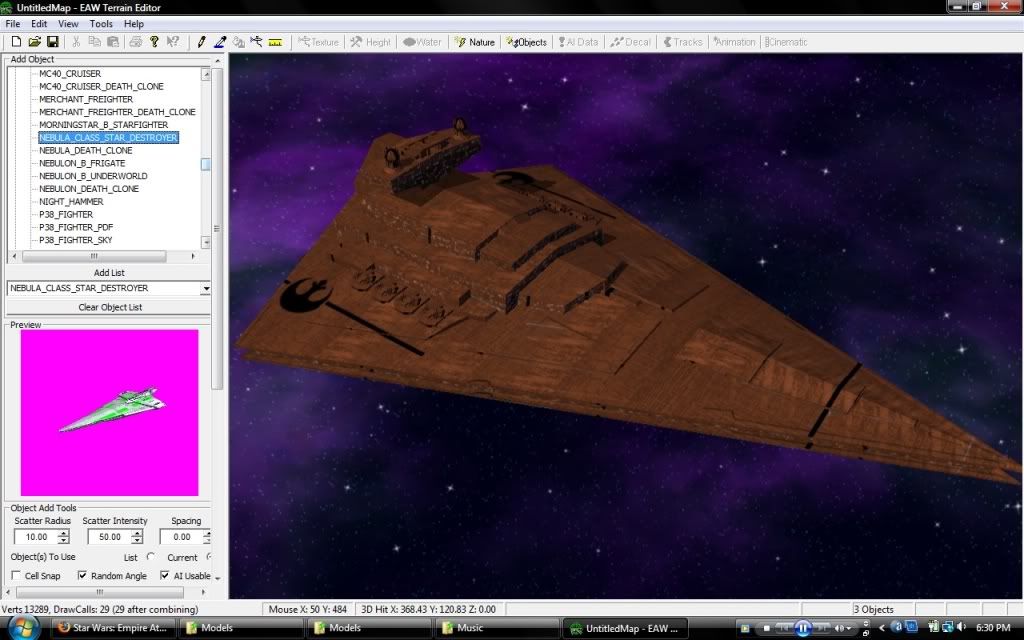 But when i load the game i get an unskinned star destroyer and the default interceptor (i coded them in correctly im sure, im not THAT nooby =p )
Im not sure what im doing wrong, i hex edited all the pieces of the star destroyer and kept the same amount of characters in the texture name etc. Same with the Interceptor, but i dont know if i am missing anything.
If anyone could give me a brief walkthrough in a basic reskin it would be appreciated.
Thanks. Mob
---
#2
9 years ago
Hmm what do the units look like exactly ingame, could you post a pic please. I'm thinking that the problem is the alpha layer/channel, most people including myself have problems getting the alpha layer/channel right when first reskinning. I remember when I first began reskinning, I had a similar problem where the units looked fine in the map editor but ingame they were all white, the problem was with the alpha layer/channel of course. Also what program did/do you use for reskinning that way if it is the alpha layer/channel causing the problem I can help you faster and easily.
---
#3
9 years ago
here ya go... white is the team color in the skirmish battle btw, if it had been orange the SD would have been light brown and the interceptor would be orange like the default one.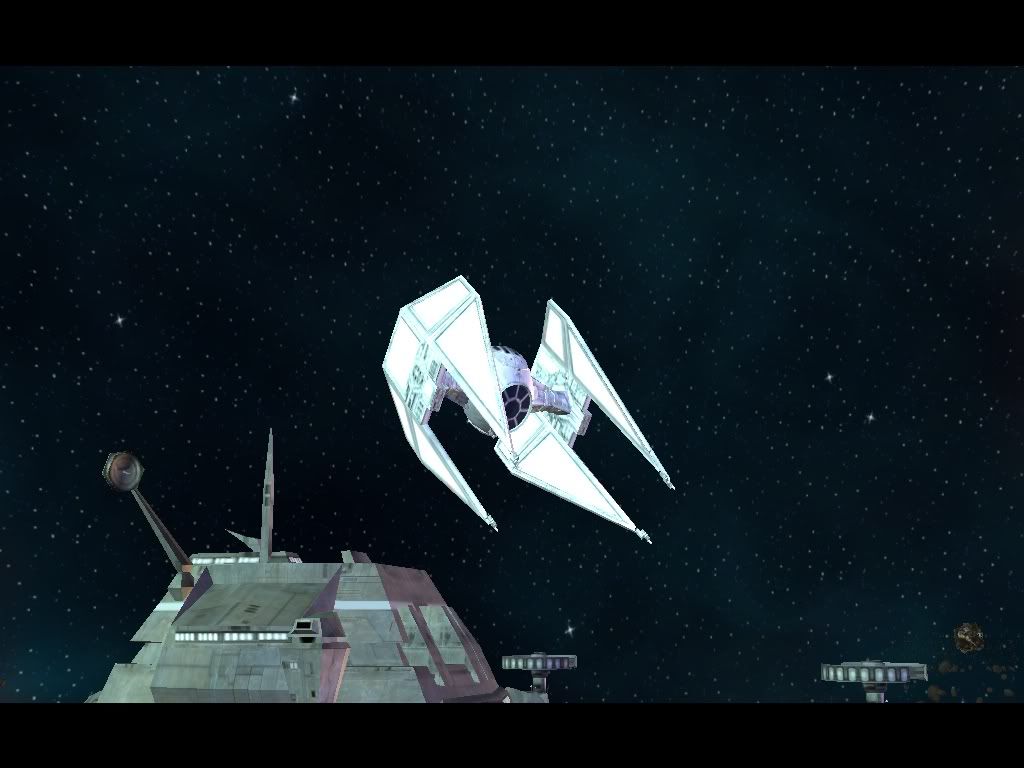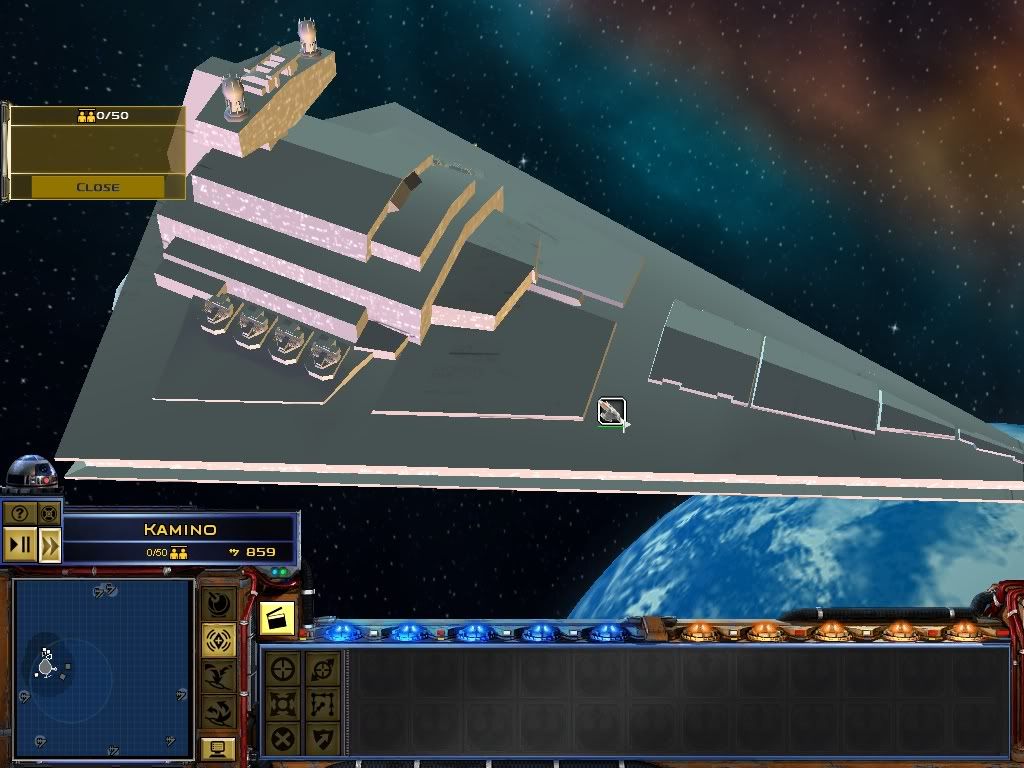 ---
29th August 2008
0 Uploads
#4
9 years ago
Ur mistake is the alpha channel. Before you export the unit u have to add an alpha channel to everything u dont want I the faction color. U find it in the menu layer-transparency-add alpha channel
---
#5
9 years ago
The problem is i have added an alpha channel, Im pretty proficient in doing so... i've already edited several of evillejedi's skins successfully. All i need know is to know what i am doing wrong.
EDIT: I misunderstood what you said, ill give it a shot. Thanks.
---
#6
9 years ago
Yeap, you were right =]
big thanks, if i knew how to give rep i would.
---
#7
9 years ago
Use the scales icon on the top right of his post.
---
29th August 2008
0 Uploads
#8
9 years ago
No problem. I needed forever to figure it out by myself. I to want others to spend the same time I did to figure out something so easy
---