#41
8 years ago
Just thought I would post this out there. The beta for Thrawn's Revenge 1.1 has begun. Only those who have membership at their site can download. Public release they say is coming early January maybe the 4th.
---
#42
8 years ago
Sorry about how late this news post is. I didn't have time to post it here due to university finals. Before getting to the release schedule, as some of you may be aware, we recently were voted as one of the Top 100 mods in the Mod of the Year event held by Mod Database. We'd like to thank everyone who supported the mod by voting, we all appreciate it. I also want to take a minute to plug Farseer's new mod, Halo: Campaign Commander ( HALO: Campaign Commander mod for Star Wars: Empire at War: Forces of Corruption - Mod DB ). He's been helping us out with Thrawn's Revenge, and some of us have been helping him out with his content for that, so go check it out, it's pretty awesome so far.
Spoiler:
Show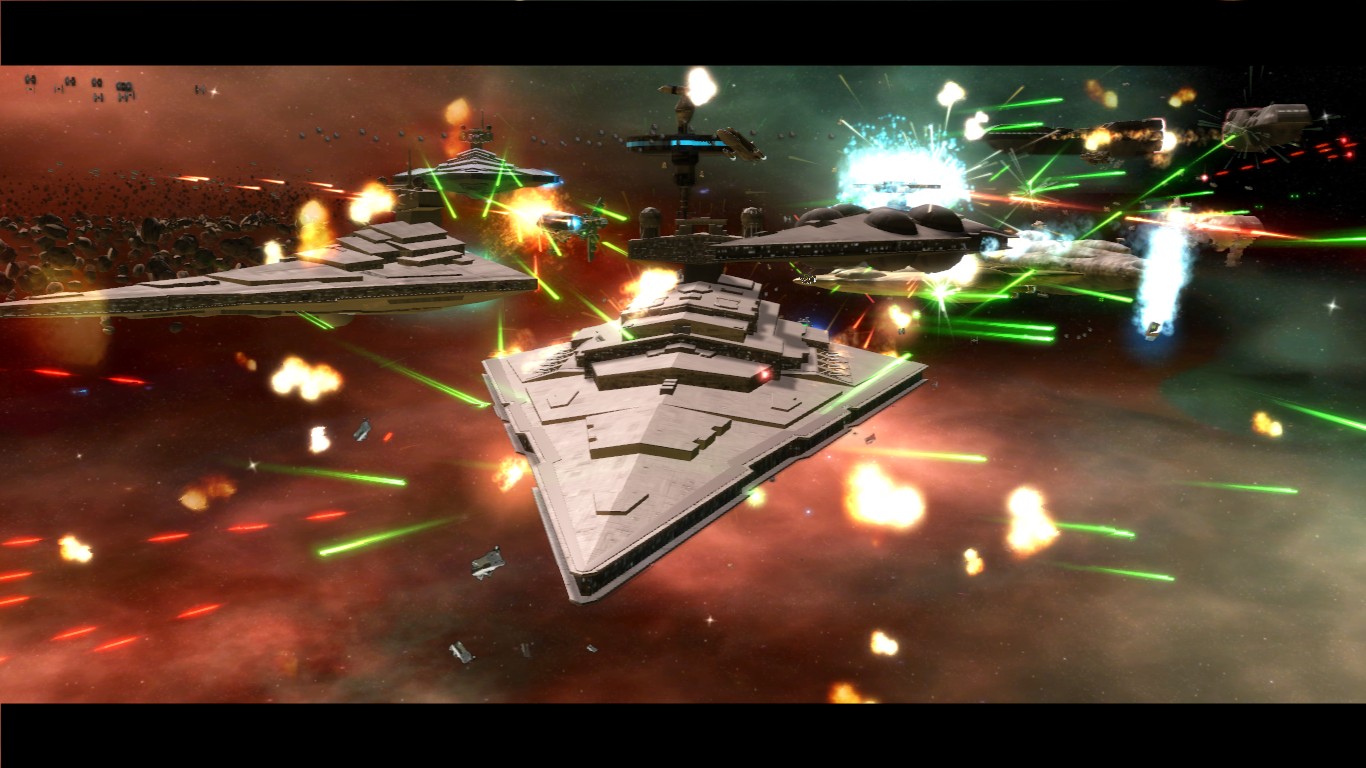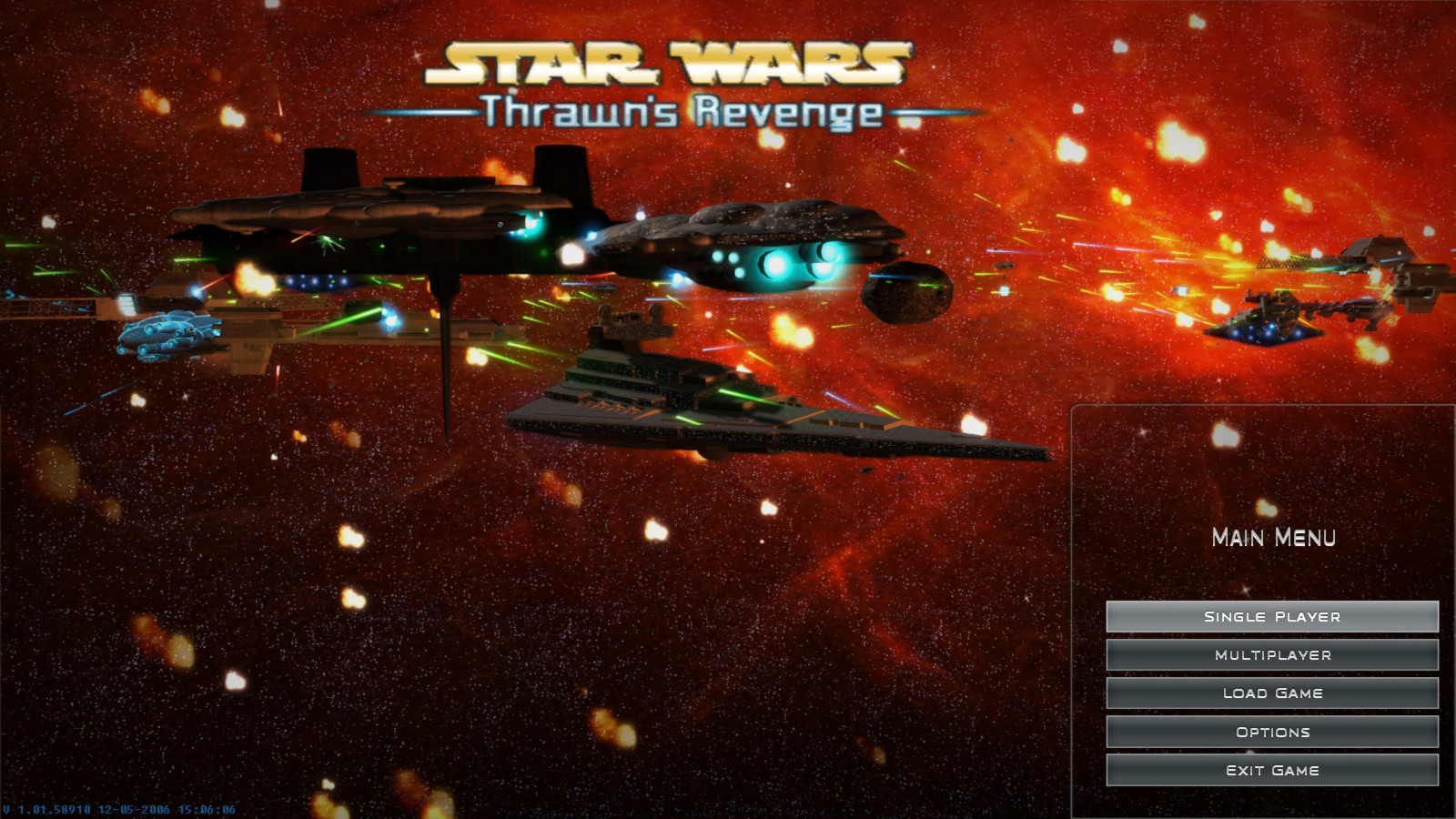 For the release of version 1.1, we're going to follow a similar schedule to the release of 1.0. The final beta made its way to the testers on the 14th of this month, so it will stay with them for about a week, following which it will be released as a closed beta on our forums in the Members section. It will probably stay as a closed beta until around the 4th of January, after that the mod will be released to the full public. If we feel like any stage of this requires more time, we will not hesitate to delay it; we'd rather put out a quality mod than be a few days early. The full mod is about 1 gigabytes when packed, and 3.15 unpacked. Just to remind people of the general changes in this version, here they are: Fixes & Changes: -Planet credit and population values adjusted -Many redone icons -AI for Skirmish and GC fixed -Executor power and health adjusted -Ground map fixes -All space maps redone with new skydomes and planet textures -Other small changes Redone Models/Skins: -Phalanx Destroyer -Chaf Destroyer -Imperial Star Destroyer -Dominator Star Destroyer -E-Wing -Syca Bomber New Units: Imperial Remnant: -A9 Vigilance New Republic: -Defender Starfighter Hapes Consortium: -Miy'til Bomber -Nova Cruiser
Spoiler:
Show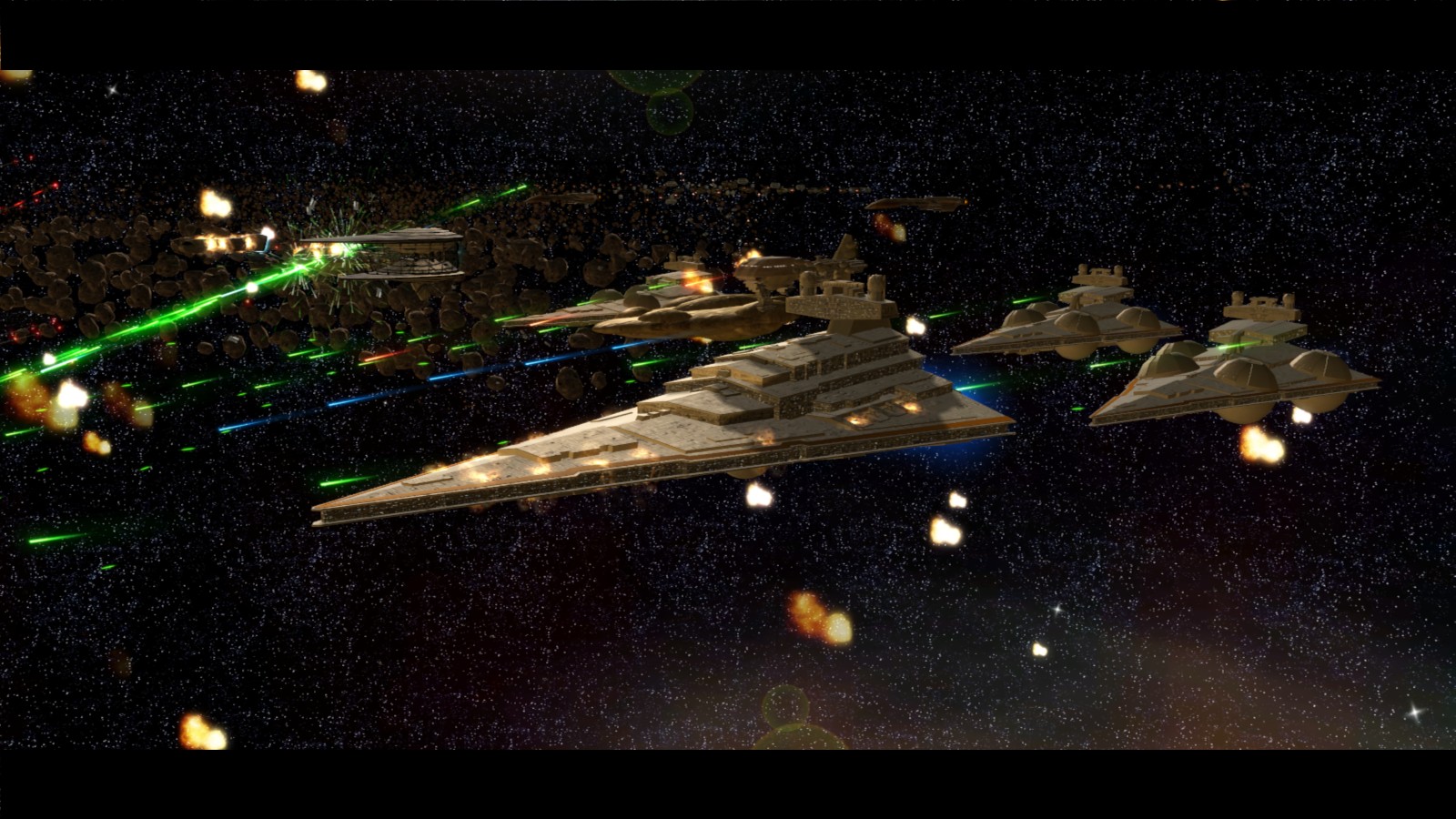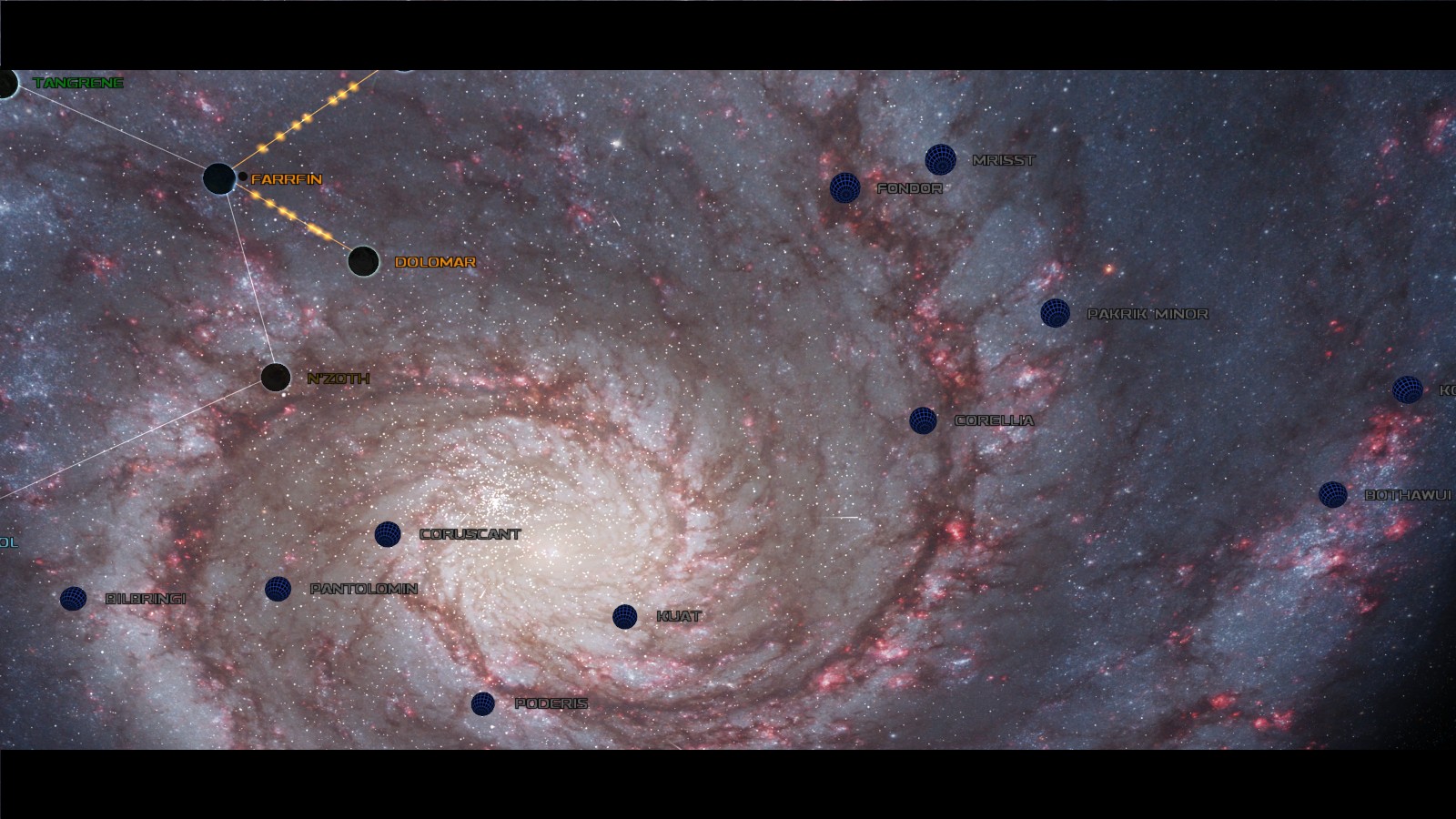 Also, we're going to need another skinner for future versions, so anyone interested in the position please email me at [EMAIL="ThrawnsRevenge@gmail.com"]ThrawnsRevenge@gmail.com[/EMAIL] For more pictures, renders of new models etc; check out our ModDB page at Thrawn's Revenge mod for Star Wars: Empire at War: Forces of Corruption - Mod DB -The Thrawn's Revenge Team A couple of notes about the beta. The download link is not available at the moment due to some file hosting issues. A new link will be on our forums later today. Remember this is a beta, the goal of this is for you to help us find bugs so that we can have a more stable 1.1 release. Any bugs you find should be posted on the appropriate topic on our forums. Also we do realize this is a rather large download. Upon the release (not this beta release) we will offer a torrent download in addition to multiple direct download mirrors. ~Enceladus
---
#46
8 years ago
Damn, that is one HUGE mod.
Edit: Erm, you are unable to upgrade the New Republic starbase in Skirmish. It's easy to fix though.
---
#47
8 years ago
You're not supposed to be able to tech up from the shipyard. The other two factions can, but that was an oversight. You're supposed to tech up at the Golan III. If you lack Golan III's, please read the readme, as it says you need to use the maps starting with ThrRev.
---
#48
8 years ago
Arrr, you're right. Thanks.
---
25th April 2007
0 Uploads
#49
8 years ago
I get an error every time on start up, and now FOC with out any mods crashes too :(
---
#50
8 years ago
That would probably mean you installed it wrong, most likely to the Forces of Corruption folder without adding \Mods\Imperial_Civil_War to the install path (which is why we have them there to start with). When installed correctly, the mod makes absolutely no edits to your actual FoC game, just puts stuff in the Mods folder, so there would be no mechanism to cause FoC to crash.
---