11th November 2004
0 Uploads
#1
12 years ago
I got the game, but when i hit install it goes to the loading installwizard. While the install wizard is loading i get this error messege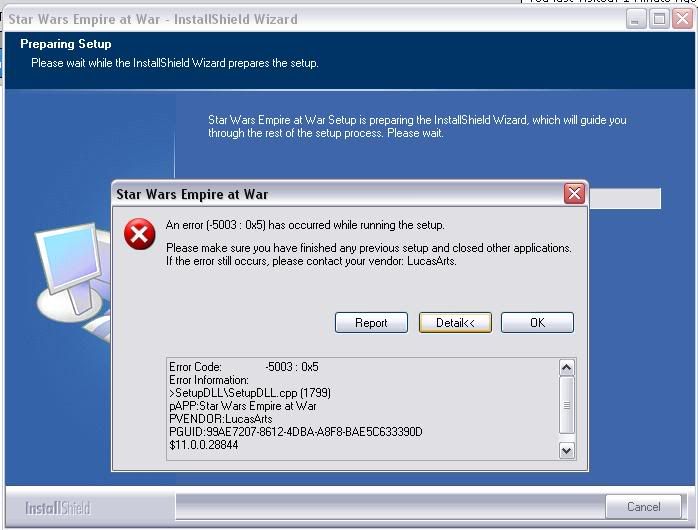 I tried installing the demo SAME ERROR ,and my system exceedingly passes all test! HELP PLEASE!
---
17th December 2005
0 Uploads
#2
12 years ago
that is what i call a scratched disk. i sudgest returning it and sueing lucas arts :) jk just return it if u just got it and say it was defective thats all you have to do hope u got receipt
---
#3
12 years ago
Actually, It is a messed up registry key, you will find that if you try to uninstall it, that it will come up that error to. Just search on google about empire at war install error and you will find how to fix it. you just got to delete that registry key and it will be back to normal.
trust me, i had that problem with battlefield 2.
---