#11
13 years ago
ooh, Codeuser/Kalo should put that in their new aggressor ship.
---
#12
13 years ago
Never saw a proton torpedos chain.
---
#13
13 years ago
well its not a weapon, its a glitch, i mean you could easily code the weapon to fire real fast, but what we're talking about is a glitch. and besides kalo, already has a kickass projectile model for the agressor in his Pirate Uprising mod.
---
#14
13 years ago
Hehe you want a pic people? Its online and I have a pic to prove it. The glitch is present in all version 1.02 and up. I talked to some of the petro guys online and they said that they would fix it in 1.05 but they didn't NOTE: this glitch usually happens with acclamators after they have used Max-Fire TWICE. Its hard to get them to survive that long so I think of it as a feature...kinda like veterancy :P. The torpedolauncer is usually the first hardpoint to go anyway. And anyhow here's the pic: (OLD)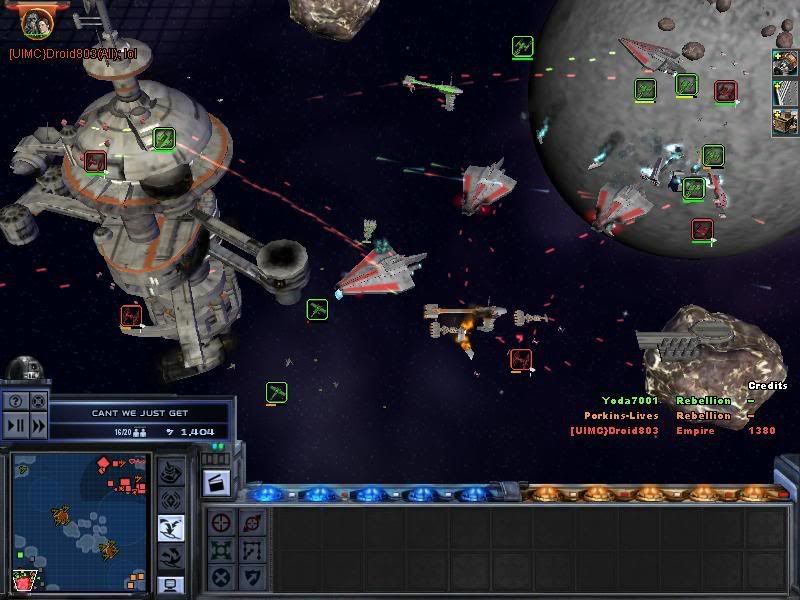 Yes I am controlling the torpspamming guy (nearest to base with the beacon if you're blind)
Vaders_Leigon, here's you invisible acclamtor pic. (VERY OLD)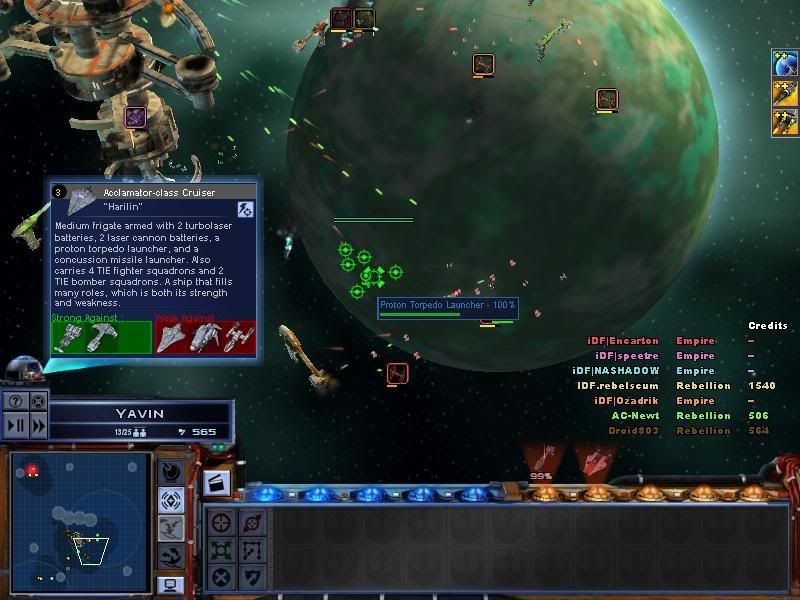 ---
#15
13 years ago
HAHA, thats funny, i've never had an invisible acclamator before, but i usually get the torp chain with the venators
---
#16
13 years ago
I have had invisble fighters lol.
---
#17
13 years ago
I had an invisible isd before. Trust me, this is a glitch you dont want to complain about.
---