#1
16 years ago
Can anyone please make me a model? I think it would be realy cool to play as one of the characters form sonic. PLEASE REPLY!:bows:
---
#2
16 years ago
OK, I have seen many, many request threads, but this has got to be one of the most poorly worded. You never actually mentioned what model you wanted, you made it too short, and you forgot to take into account that everyone hates request threads.
---
7th February 2004
0 Uploads
#3
16 years ago
I dont hate request threads...but yeah,it could be more detailed.
for example,what kind of character do you want? why do you want it made?
do you have a pictures for the character you want made? etc,just simple things like that would make this thread more "inviting" and "open" rather then the crude reality that is this thread.
---
#4
16 years ago
well... id realy like to play a sonic or shadow.I have got plenty of pic if you need em! I dont know y i want to play as him.I just ...........well......do! If you are going to make one you can choose who.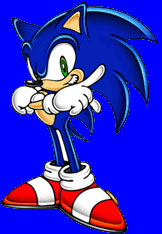 SONIC SHADOW
---
#6
16 years ago
Then why did you post in the JK2 forum?
---
#7
16 years ago
after July go to Lucasforums and look for Lightninja i think is his name me might be able to do it, i say after july because in july hes going to finish his WW Link model.
---